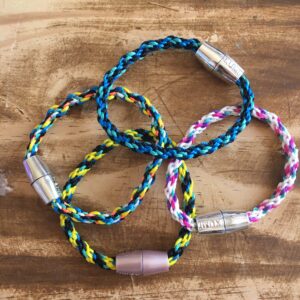 We have been gifted this brilliant KumiKreator bracelet and necklace maker for us to make friendship bracelets during this lockdown. We have been gifted this but I haven't been paid for the post or asked to post about it.
I LOVE it as I used to love making friendship bracelets when I was in primary school. Ethan has already asked if we can make a matching pair so he has something when he misses me. It comes with everything you need which is perfect when you can leave the house. It takes less than 15 minutes to make a bracelet when it's all set up and this is brilliant for a child who has a little attention span!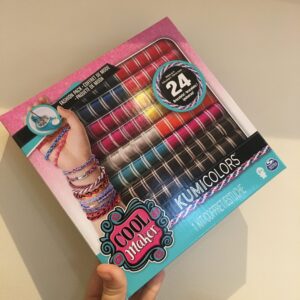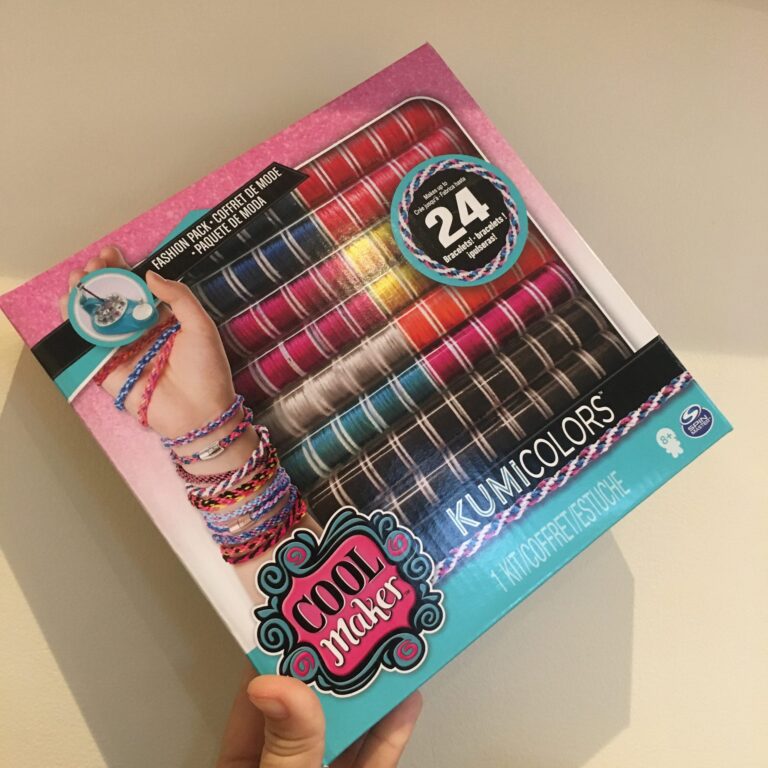 You can also get refill packs quite easily online – I've found them here. Believe me we are going to make loads for his school friends and our friends who we can't see currently.
Kumi comes from the Japanese word Kumihimo which means gathered threads and I think it's lovely to have a meaning behind the product name.
We have had this just over a week now and made over 15 bracelets for people.
We have loved using it and to be honest haven't experienced any issues with it. Ethan finds it easy to use albeit fiddly but with some adult supervision he thinks it is great!
He wants to buy one for our friends child for Christmas now!
It is a lot better than I expected and I'm thoroughly impressed!
You can purchase the machine and starter kit here. Neither of the links are paid or affiliated just handy Amazon links!
Our Youtube review is live now here!!