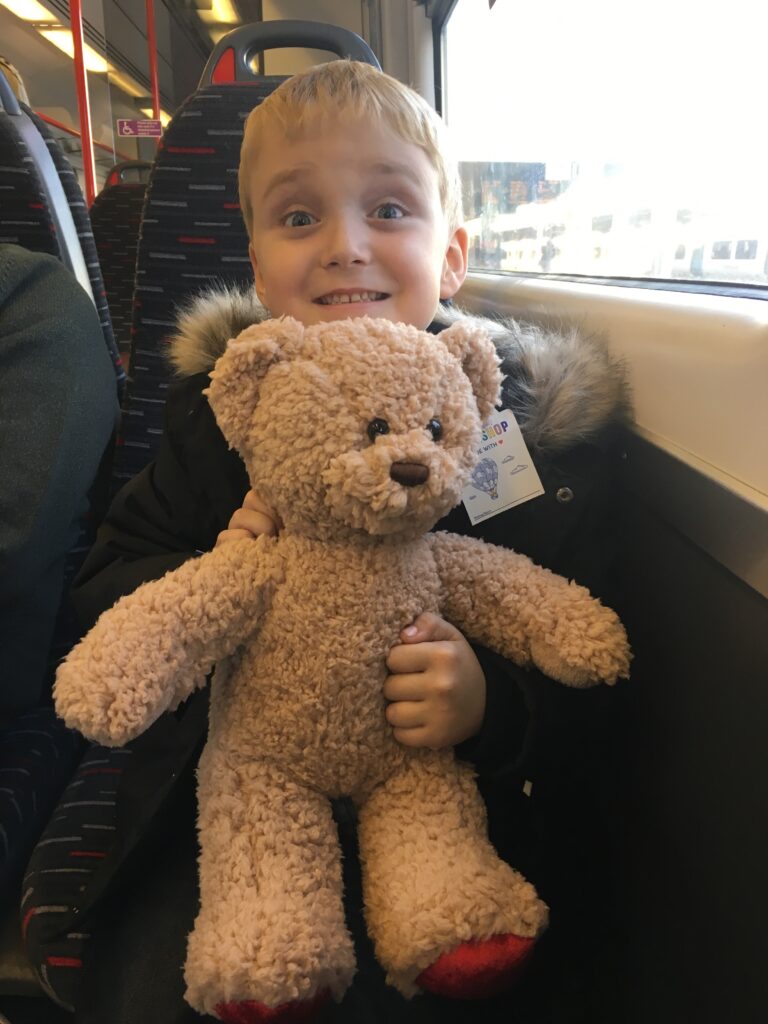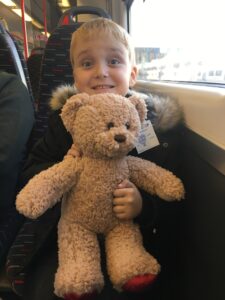 Build – A – Bear do a reward called "Pay your Age" which applies to their special birthday bear for the month of the persons birthday. We made a special trip to the Cambridge store to take advantage of this as Ethan has been asking for months to go to get a new one.
It was a lovely experience as they got him a sticker for his name, gave him the special bear, told us about the features of it such as they do a birthday song for it and it has a special birthday felt heart. We chose to get Ethan a second one of his choice as it was a special day. Ethan chose the timeless bear which looks a lot like his teddy he takes to bed every night and honestly its the best out of the lot as it is so SOFT!
All the staff said happy birthday and asked about his day, what he got, how old he was and is he enjoying himself and they put a lot of attention and care into his special trip.
He went onto filling the bear and making it special with the heart dance they do in store which yes is a bit over the top and bit cringeworthy but the kids do love it. (The boyfriend had to walk away at this point before he commented as he was so cringed out). The young girl doing the stuffing was patient and kind and probably hates doing hundreds of teddies a day but honestly she made the experience as all her focus was on Ethan and nothing else.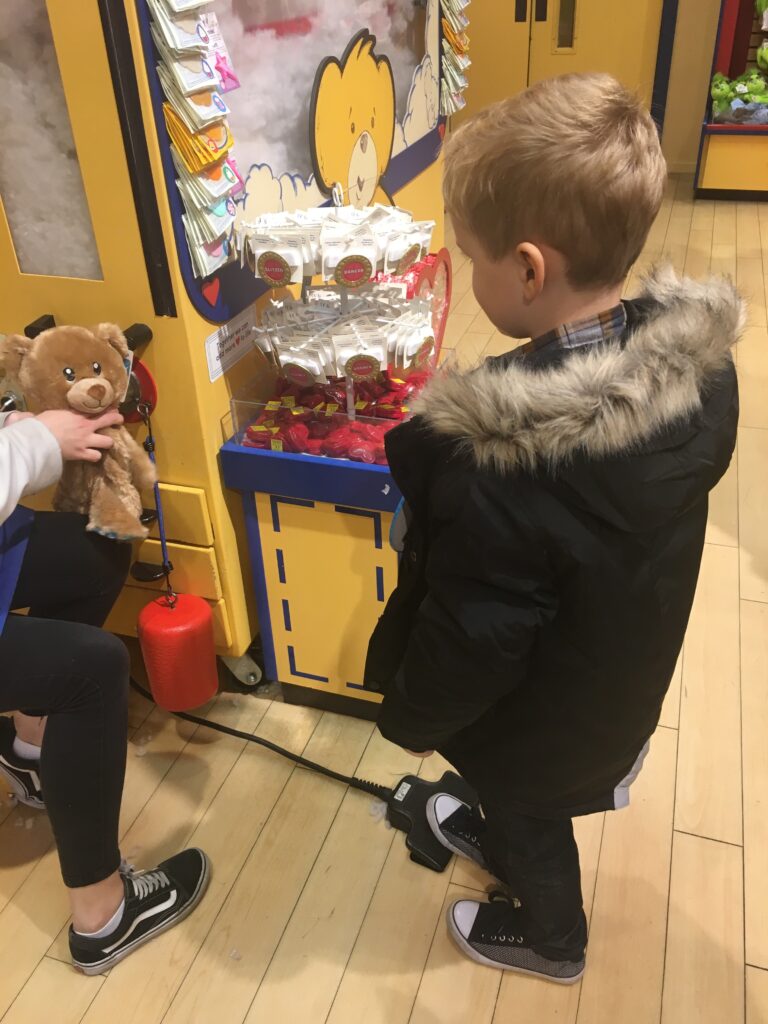 Ethan went on to pick the happy birthday top for his bear and create the certificates and name them both before paying and getting the special rucksack for his birthday bear.
Would I Recommend Signing Up?
Yes I would and the discounts run up to 13 so it might be the same bear each year but it is honestly a nice little gift which can be personalised with different outfits as its just a standard teddy not a themed one.
They also make it an experience rather than just a transaction which at 6 years old was the highlight of his birthday.
*FYI CAMBRIDGE BUILD A BEAR CLOSED DOWN IN 2019*