Ezra has been gifted an amazing CARROT teether by Infantino just in time for Easter. With Ezra being only 8 months he isn't getting a gift from the Easter Bunny this year so this makes a perfect alternative for any teething bubba's much like Ezzie!
He loves it as he can hold it himself and the the two sides of the carrots have different textures. It is all soft and chewable as well as food grade safe silicone. Silicone is easy to clean too which is always a bonus. Whatever part they want to chew then it is 100% safe for them to do so!
This teether is honestly one of his favourites right now as the two different textures are helping his poor gums as we wait for the teeth to come through. It also it a really good teether to put in the fridge to cool and then it helps cool him and his gums down during the hot weather.
He loves it and so do we and it's got the cutest smiley face on it too!
Pop over to Amazon to get your own little carrot teether or one of their other vegetables. We love the pea pod one!
Thank you @bumppr and @Infantino!
Happy Easter Everyone From Us & Our Carrot Teether 🙂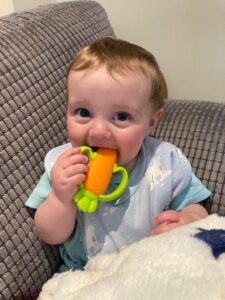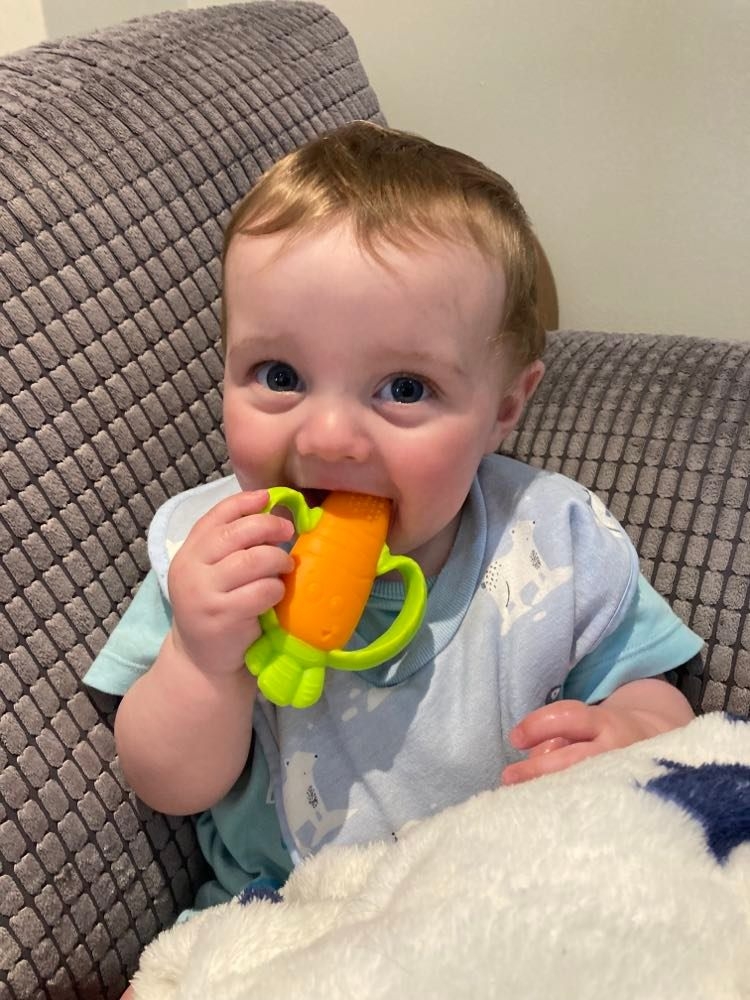 If you are looking for other teethers then please check out our post about Gummee Teething and just how much we love their products and teethers for our little one.