Christmas holidays are full of joy, excitement and some form of stressed out parents. Here are some suggestions for Christmas Day's Out.
Milton Keynes (MK15 0DT) or Warrington (WA5 9YZ)
Gulliver's appealed to me as it appears they have lots to do and different packages available to suit everyone's price range. It is a bit further out than my usual recommendations but according to Google the drive to the Milton Keynes park it is around a 1.5 hour drive from CM23.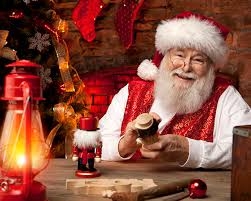 According to the press release from them you will have a day full of magic and festivities as they have rides open as well as a Santa's Grotto, A winter Wonderland, An Elf School, lots of shows and festive food available too. There is also a proposed panto and a Mrs Christmas Kitchen too but I am unsure if they are finalised. They also have the option for you to book the hotel which includes a character breakfast too for the children.
Buckinghamshire (HP22 4BY)
This event caught my eye as Ethan LOVES a steam train and so does his grandparents. It is located not far from Bichester Village so if you are brave enough to go shopping in December you could do both in a day. It is around a 1.5 hour to 2 hour drive from CM23 area and the event overall will last a couple of hours.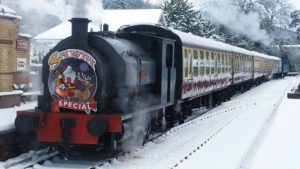 The train ride itself will entitle the child to a present from Father Christmas who will be walking up and down the train as it travels up and down the 1/3 mile track. He will be joined by his elves who will help Father Christmas make sure all the children get an age appropriate gift, this includes babes in arms. The train journey on average lasts 25-30 minutes but the experience doesn't end there as new to 2019 they have a live mini panto too which is held in the visitor centre. The cafe and gift shop will be open too but due to health and safety reasons the museum and miniature railway will be closed for the winter.
The tickets are available on online and I believe they are fairly priced at £15 for standard class, £17.50 for first class and for babies under 12 months they are £5. The gift is included in this price and first class tickets have nearly sold out already!
Santa Specials on The Leighton Buzzard Railway
Bedfordshire (LU7 4TG)
This is another Steam Train but with a little bit of a difference compared to Bedfordshire Railway. There are 3 different types of experience and they all offer something slightly different. It is again a longer drive again at around 2 hours but this one has caught my eye as I love the extra touches. There are 3 different choices:

Santa Specials – take the train to meet Santa in his brand-new grotto
Santa After Dark – Santa travels on the train, along with entertainers
Mince Pie Specials – festive train ride with seasonal refreshments
I love the sound of the Santa after Dark experience and we would totally go in our pjs to be like The Polar Express! We are planning to take Ethan with his grandparents but we will more than likely go to the Santa specials one so he can enjoy the train journey before seeing the big man himself. The prices also do vary between the different events so that might be a deal breaker for you.
The prices for our Santa Steam Specials in 2019 are as below:
| | |
| --- | --- |
| Adult (13 and over) | £9.00 |
| Child (2 to 12, including present) | £9.50 |
| Child (under 2, including present) | £5.00 |
The prices for Santa After Dark in 2019 are as below:
| | |
| --- | --- |
| Adult (13 and over) | £14.00 |
| Child (2 to 12, including present) | £14.50 |
| Child (under 2, including present) | £7.00 |
The prices for our Mince Pie Specials in 2019 are as below:
| | |
| --- | --- |
| Adult (13 and over) | £7.50 |
| Child (2 to 12) | £4.50 |
| Child (under 2) | Free |
Christmas at Paradise Wildlife Park
Broxbourne (EN10 7QA)
I managed to find something brilliantly Christmassy and not far away from home. It is less than 45 minutes away from CM23 by car and can be reached by train easily too. I love Paradise Wildlife Park at any time of year but Christmas at Paradise Wildlife Park is magical and is so worth it.
Christmas as PWD starts on 23rd November at 10.30 when Santa arrives and he opens the Christmas market at 11am. During a visit to the Christmas Grotto you also get a chance to decorate a bauble and a gingerbread person so make sure you arrive 20 minutes early for it. You also get the chance to write your letter for Santa so make sure they know what they would like for the big day.
None of these posts are sponsored and they are my own opinion. None of the links are affiliate links either.