We have been GIFTED an amazing starter kit of K'Nex which has 141 pieces inside and according to the box it has 40 builds included. This kit says 5+ and I would tend to agree as the kids can enjoy the imaginative play while also developing a key knowledge of STEM subjects with these sets. I really like how K'nex offers the STEM background and how it helps aid and develop their fine motor skills, dexterity, spatial awareness and problem solving using the colour-coded rods and connectors specially designed to snap together easily.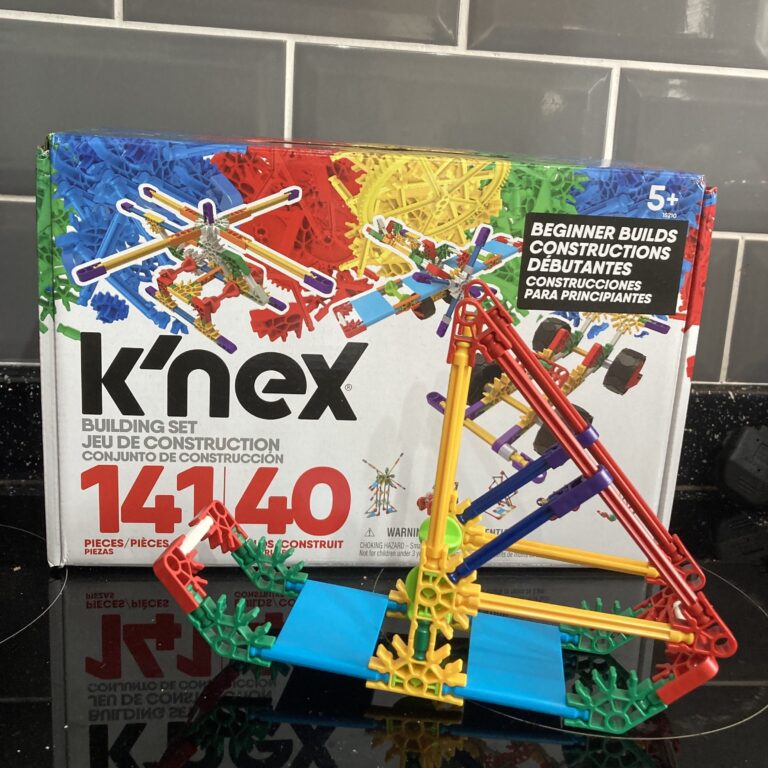 K'Nex has a huge range of construction toys and we love that they are made with child development in mind, i.e problem-solving as there are different ways to connect the pieces The beginner builds set we have been gifted is currently around £21 on Amazon so a great price for a present or as a starter kit. Both the kids loved it and found it included some great challenges as well as lots of different ways to make the pieces so it never got boring for them.
We received the K'NEX Beginner Builds Kit and it has 140 classic K'NEX pieces which includes the instructions for 40 builds. It is includes all the plastic rods and connectors needed as well as a set of wheels to be able to be to make cars and trucks.
The kit is aimed at 5 + so neither kids needed any help at 9 & 10 years old. If you have younger builders then they may need a little help with the different way things connect, and how to figure it all out. K'nex are always a great present idea and they can be expanded and extended so it grows with the kids too.
Where Can We Buy It?
You can purchase all the sets at Amazon but I have found this set for you at this link. It's aimed at kids aged 5+ and is unisex.
---
DISCLAIMER: This item has been gifted to us but our opinions do not reflect on the products company, or the thoughts of any social media companies we have shared this review on.
We give our 100% honest opinions on the products we test and we have declared it is an AD and gifted as required by the ASA guidelines.
---
We have reviewed other kits in the K'Nex family which you can check out here:
Motorized Creations K'Nex [AD]