Cutetitios Unicornitos [AD]
Cutetitos Unicornitos are here with a Second Series and they are BIGGER and more MAGICAL than ever! The NEW series has 8 adorable Cutetitos Unicornitos to collect and they are all limited edition.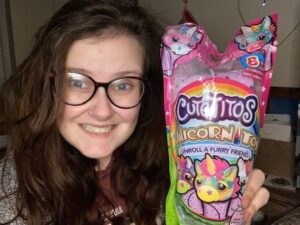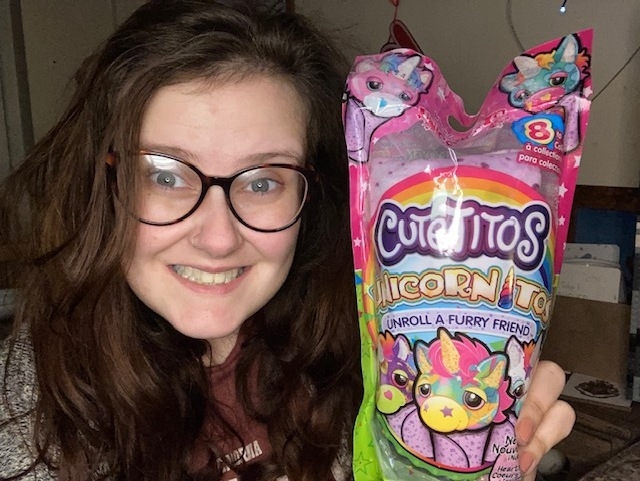 Nick's daughter (A) told me all about Cutetitos Unicornitos as she LOVES them but if you haven't discovered them yet, they are super soft stuffed toys wrapped and hidden in a rainbow burrito blanket. They are honestly so cute and I don't know how they have managed to make them cuter than the previous series but they definitely managed.
DISCLAIMER: We were GIFTED the new Cutetitos Unicornitos series 2 for the purpose of a review. I asked my biggest fan (my partners daughter) to help me review them and open one packet whilst I got one to open all by myself because I am a BIG kid really. We will also have a YT video too on our channel – @DittrichDiary .
From the moment A spotted the Cutetitos when I opened the packet she was super excited and couldn't wait to see if I was going to let her open one. We didn't expect them to be as cheap as they are to be honest and you can get them from Smyths ToyStore for £8.99 which is an AWFUL lot cheaper than other collectibles the children have wanted in the past. I also personally think they are a lot better money for value than other ones which have lots of easy to lose small parts and they can cuddle these at bedtimes too. I was super excited when I was asked to review the new Cutetitos Unicornitos as they are so fluffy, soft, and just so easy to cuddle but I have never opened one of these myself before.
So let's talk about the actual product/toy… many people know what they contain but if you don't then the Cutetitos Unicornitos contain:
A stuffed animal unicorn
A soft plush burrito blanket
A pet collectors card
All of this is contained within a mystery bag so there is no chance of you guessing which one you have until you open it. There are 8 Limited Edition Cutetitos Unicornitos to collect which are divided into four different spicy personalities: Mild, Medium, Hot and Super Spicy (Super Rare) . You can find out which "personality" your Unicornitos has by checking out its chilli pepper icon on its' hip.
Each Unicornitos has different patterns from love hearts, to stripes, flowers and more. Plus they have individual pet collector cards which tell you your pet's name, birthday and spice-o-meter rating. It also has a cute drawing of the character on it too. It reminds me a little of pokemon cards or collector cards that you get in an album.
We were so happy to get a chance to try these out and we got 2 of Stardustito which is funny considering it's a blind bag / mystery bag and we had 7 chances to get something else. A is super happy though as it means she can keep one at each house. A gave them a 10/10 as she absolutely loves them and I would say probably a 7 or 8 out of 10 as the blind bag part is frustrating as an adult due to getting doubles but of course that is the name of the game. I don't think kids really get bothered about the doubles it is just frustrating as an adult.
---
Interesting point I noticed when looking online was that it is 3 MAX on Smyths Website as they expect it to be popular and sell a lot.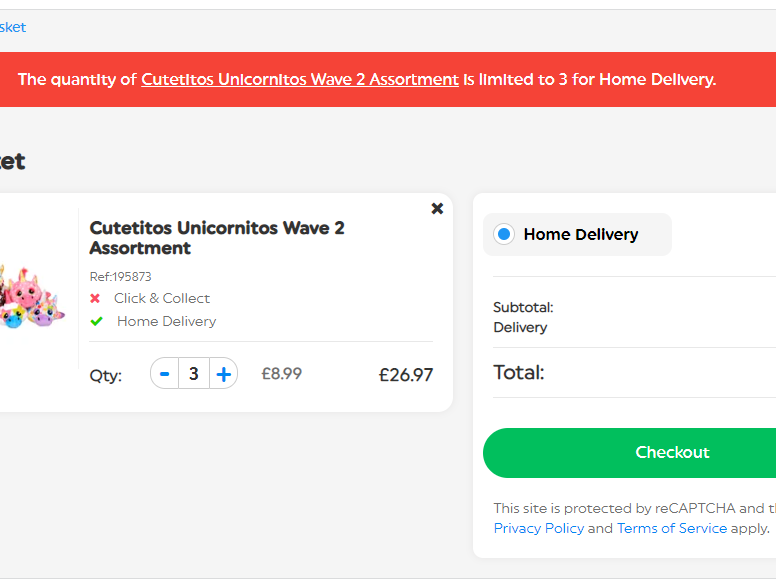 ---
All views are my own and they do not reflect on the businesses mentioned.