I thought I would write up a little list of places to visit around Hertfordshire and Essex this half term. In case you need some ideas for the holidays! I will try and include as much details as possible including prices!
Local Splash Parks – Perfect Day Out
I know we aren't all privileged to be able to access a splash park in our towns so I've included a list of 5 popular ones.
Bishop's Stortford – It is small but good for a few hours. It does hold SEN sessions once a week on a Wednesday afternoon. There is always an ice cream man there so have cash handy (£3-£4 per one). Also local to the town park and the shops.
Letchworth Splash Park – Free to use and very popular within the community. It is around a 10 minute drive from the town centre.
St Albans Verulamium Park – Great location for meeting friends, totally free with the option to buy ice creams and cold drinks if required. Lots of fountains and fully maintained during open hours. Very popular and always busy.
Potter Street Splash Park, Harlow – Only open during the summer holidays there is a small splash park for local residents. There are also 5 paddling pools also open during the summer holidays. across Harlow.
This can be a super cheap day out depending if you take a picnic or use the local cafes etc. It can be done super cheap if you visit a local one without needing to drive or pay parking and take a picnic. I would suggest budget £10 – £15 mainly to cover ice creams and any cost for the splash pool.
UPDATE 2022: Maldon Splash Park is CLOSED
Blake House Craft Centre & The Original Maze
I love this place and I often visit with friends but once again it's not easy to get to via public transport. I think it is possible but I wouldn't say it would be easy. This kind of doubles up as two activities but lets roll with it.
They have an amazing corn maze which is sown from over half a million maize seeds and it's honestly an amazing view from above. Bit of advice though don't do it on a blazing hot day in midday sun with no map and no water. From experience it's not a wise idea.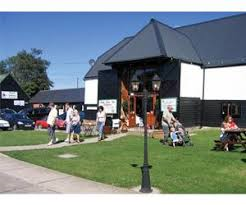 We went not long ago for an Easter Egg hunt and we had a great time mooching around the little shops that are there too. There is a little mini golf set up but I haven't done it so can't vouch for it. Location wise its about a 30-40 minute drive from Bishop's Stortford and is also near Freeport Shopping Outlet Centre. You could easily do half a day here with a picnic or there is a little café too. Quite often you will spot an ice cream man so make sure you have some change. Most of the shops take card but you will need cash for the maze and the mini golf.
Average spend for the day £10-£30. This is depending if you buy from the shops, café etc. Don't blame me if you get sucked into the shops like I do and I always end up spending more. For more information check out their website here.
East Herts Miniature Railway & Van Hages
I found out about the East Herts Miniature Railway by pure accident. It is located at Van Hages in Ware about a 10 minute drive outside of Harlow, Essex. I love visiting Van Hages as I get to look at really expensive homeware and garden plants that I can't afford but can imagine what I would do if I could. It also has a wildlife section for the children which is where I stumbled across a sign for The East Herts Miniature Railway. If your little one is anything like mine then they will love it. It is free to visit the animals but the train costs just £1 per passenger.
It is accessible by public transport from Harlow Town Bus Station and if you are driving the parking is free. It is a cheap day out if you don't visit the café or buy all the lovely homewares. (It's not far from a McDonalds if you want to treat them.) I would suggest budgeting £10 to allow for buying goat food, ice creams, gift shop treats.
Hatfield Forest – Perfect Sunny Day Out
This is a National Trust owned park so if you have a membership you are quid's in already. Hatfield Forest is based just outside of Bishop's Stortford near Stansted Airport. It is a lovely area to take kids or dogs or both. Loads of open space and even when its busy you wouldn't know it. The café is reasonably priced but I always take a picnic. They host open air concerts, cinemas etc so keep an eye out on their pages for events.
You can hire a boat too for £8 if that's your thing. It is a great way to get kids into nature and exhaust them by letting them build dens and run around and scream like nobody is listening.
Car Park is £8 and lots of people use the local roads to park but I would advise against this strongly as lots of people have been ticketed. National Trust members do park for free though. There are lots of trails you can do and if you are into geocaching there are some brilliant ones that can be found here.
Budget for this one is hard as it can go either way. It can cost only the parking of £8 or you could end up spending £40 in boat hire, ice creams, sandwiches etc. I would say take some cash and see what happens but always take snacks especially for the kids. Hatfield Forest often update their Facebook page in case of any closures etc.
Suggested budget £20 but that's top range and I personally wouldn't spend it all.
Walton -On-The Naze Beach / Amusements / Pier
Walton on the naze is one of my favourite place to go when I want to get some sea air. It is only 45 minutes to an hour drive away from Bishop's Stortford and you can spend a whole day down here. This is a 3 ideas in one post but it is a total treat day.
My top recommendations for a good day out though are: take all of your 2ps, eat the doughnuts fresh from the bag when still hot, eat all the fish n chips you can manage and of course have an ice cream. Watch out for the seagulls though. Clacton is up the road and not too expensive and many people love it and day passes are the way to go. Book in advance if possible to save money.
Always take a spare set of clothes for the kids because of the sea and the water fountains. Perfect for hot days though but it does get VERY busy and quickly too. Don't buy anything off the stalls along the front such as bucket and spades walk up into the town to save money. It isn't a long walk. Also it's a sandy beach but patches are stone and as a far as UK beaches go this isn't too bad.
With a beach day you can do it on a budget or you can do it as a treat when we go as 2 adults and a 9 year old we spend £50-£80 between us as we treat ourselves but we have done it on £50 before. It is totally up to you but we do one of these days during the Summer and one during the October half term usually.
Paradise Wildlife Park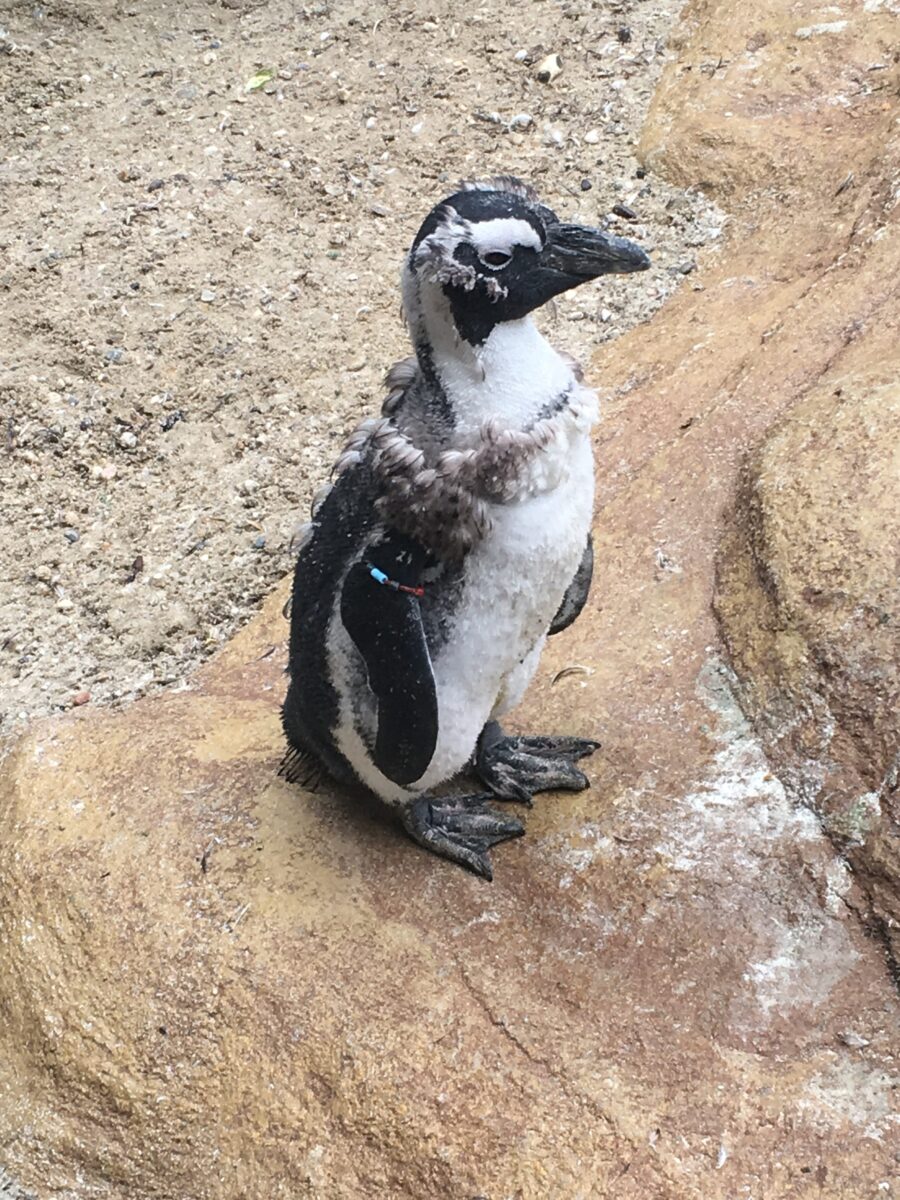 This one takes us out of the borders of Herts and Essex but it had to make the list. I recently went here for my birthday and LOVED it. They have a new section of the park dedicated to dinosaurs so any dinosaur lovers will be in their element. Paradise Wildlife Park is amazing but for the whole family not just the kids. They have talks, workshops and feeding sessions throughout the day.
When we went for my birthday we managed to save 20% on our tickets by booking online and on the day we only spent £10 on ice creams and drinks plus £5 in the gift shop. It can be done a budget.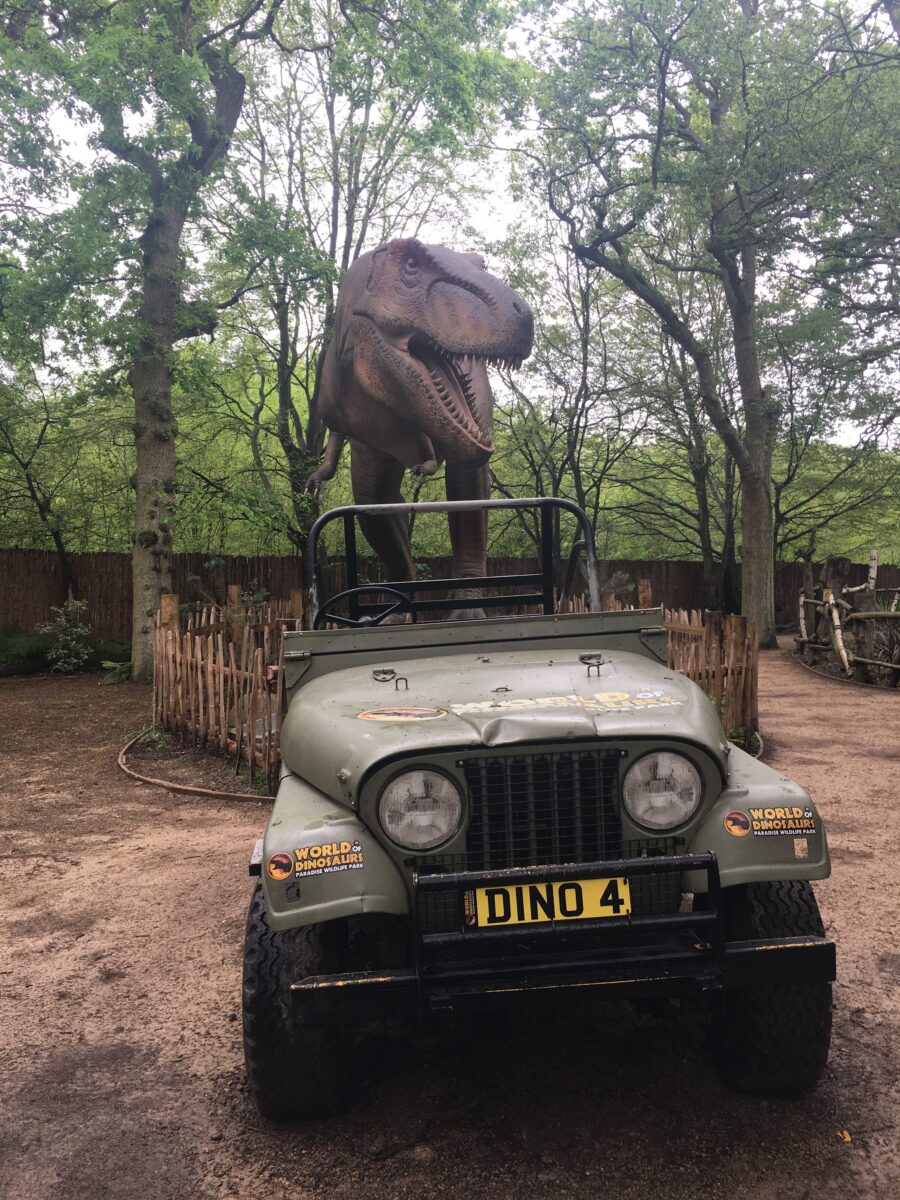 Lots of spaces for picnics too and they don't discourage it. Just take your rubbish with you otherwise they do get cross (we saw it happen). School groups are often a feature here but they didn't disrupt our day too much. Paradise Wildlife Park is around 40 minutes drive from Bishop's Stortford with free parking. If travelling in via train you can get a shuttle bus from Broxbourne station for only a couple of quid each way.
It can be used as learning experience during the summer holidays as much as it can be used for a treat as we learnt so much when walking around and reading about the animals and attending the talks etc.
Suggested budget of up to £30 for this day out excluding travel and if you need more you can pay by card in most of the places.
Great Notley Discovery Centre
I hadn't heard of this place until recently when a friend told me about it. It is a huge play space and trail for kids of all ages. Its often hard to occupy one age group without it boring the other. It features a great 1.2k, play trail which also features a giant seesaw, climbing forest, tyre swings, sand pits, rope climbers, slides and forts. Bigger children can fly like their favourite super heroes on the sky ropes too. There is also a water play area for little or big hand's so make sure you take a change of clothes or a towel.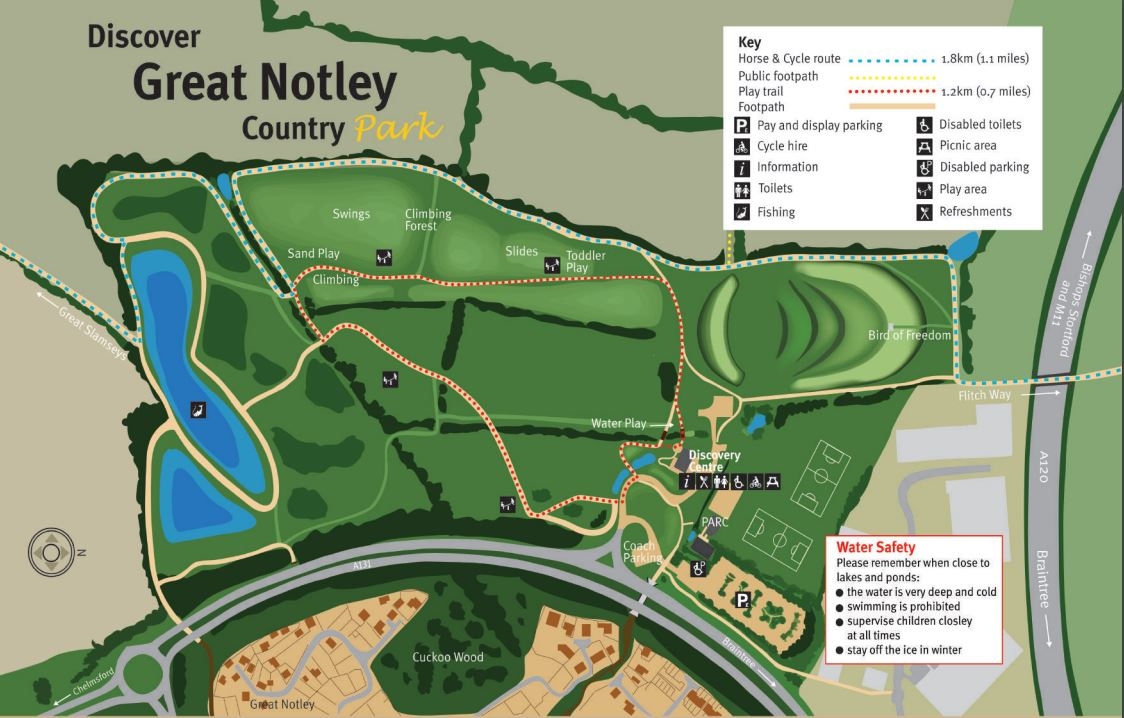 The drive from Bishop's Stortford is simple and once again around 30 to 40 minutes similar to Cammas Hall or Blake House Craft Centre. It could be done in conjunction with the two.
Parking is around £3.00 but you can buy an annual pass if you visit often enough. It is a cheap day with lots of outdoor activities for low spend days. It can only really be made expensive by going into Freeport on the way home or spending lots in the café on lunch and drinks. I think these kind of days are a good day out for all kids and definitely one way to blow away the cobwebs mid summer holidays.
Suggested budget £10 max including parking. (Address is Discovery Centre, Great Notley, Braintree CM77 7FS)
Days Out Disclaimer
Nothing in this post is sponsored, paid for or an advert just a parent trying to help another parent survive six weeks holidays!
Enjoy!