We stayed at Hotel Moments in Budapest and WOW what a hotel! It is in a central location, it is 4 stars (best I have stayed in) and the interior is just breathtaking.
The members of staff couldn't do enough for us and especially as we were a big group they didn't mind individual requirements or requests.
On arrival we greeted by the hotel staff at the desk who were more than helpful with checking us in and helping us take a group photo. They showed us all the downstairs facilities for us including a drinks machine and water station which we all rushed too as we were parched!
We were scattered across two floors as the room sizes varied but our Bride to be and maid of honour had a big room at the top for us all to gather in and the hotel had made sure we had enough space for us all and we were happy.
My room was one of the most beautiful rooms I have stayed in as it was huge and bright and the beds were so comfy! As we entered we had the bathroom on our left and the room on the right with a further getting ready space at the end. The view was over the buildings opposite and at night it looked magical as you could see the city sparkling.
The penthouse suite had the best view off their terrace over the city and this looked beautiful both in the day and the evening.
During our visit we ordered pizza to the hotel on the first night and one of the members of staff helped carry them up as we ordered far too many, the staff in this hotel honestly couldn't do enough for us and this has truly set my expectations for future hotel visits.
We had breakfast included in our stay and this wasn't your usual Continental breakfast, this was something else! Upon entering the breakfast room which is in the restaurant you are greeted by members of staff and shown down to the seating area.
It is a help yourself buffet style with unlimited tea, coffee, juice and even wine!!
There is something for everyone as we were travelling with 2 Vegans and 2 Vegetarians we had to make sure that it was catered for. There was meat boards, fresh fruit, various baked goods, pancakes, 3 different types of eggs and so much more, we were spoilt for choice every morning.​ It is unlimited as well so it was the best way to start our day which was full of drinking and walking.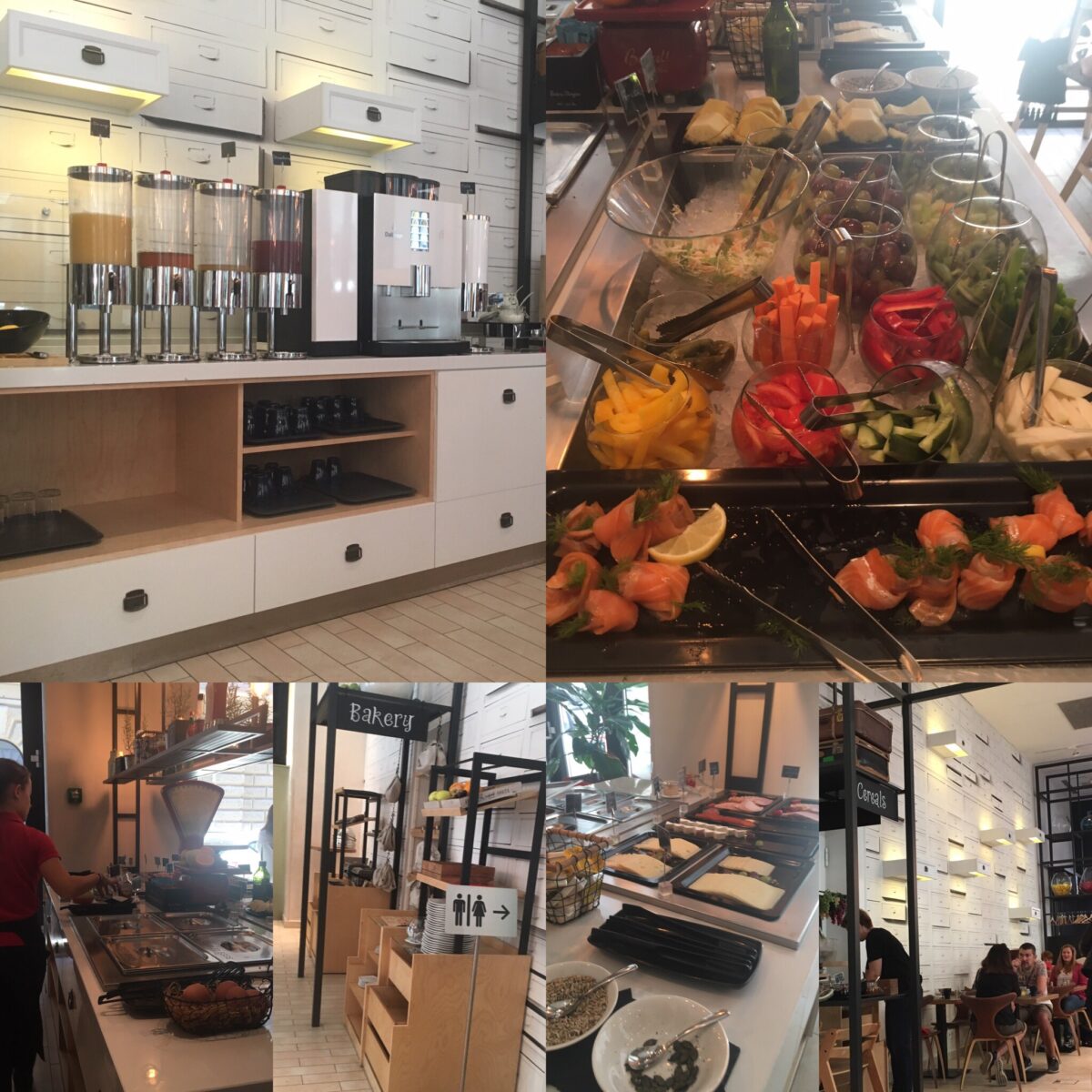 I would happily stay here again and I am already looking for next year as I would love to go with my boyfriend and explore further afield.​ In all honesty compared to some hotels I have stayed in, Hotel Moments was a 5 star in my opinion and I couldn't find a single fault in it.