Mother's Day Gift Guide 2022
I love to promote small businesses and as my Valentines Day Gift Guide went down really well I thought I would do it again for Mother's Day. All the companies have gifted me their products to take photos and try for myself. I am only recommending the products I enjoyed and liked myself. I have recommended things I would be happy with for a present. All views are my own and DO NOT reflect on the businesses views / opinions/ thoughts.
LetterBox Hampers – Boutique Gifts
The letterbox hampers from Boutique Gifts are the perfect gift with the added convenience of being able to fit through their letterbox! This hamper is packed to the brim with the perfect selection of pamper treats for mum this Mother's Day all wrapped up nicely in tissue paper. It also includes a personalised note card and the following items which may vary depending on stock:
Happy Jackson Happiness is Chocolate Shaped Chocolate Bar
Yes Studio Lip Balm
Yes Studio "Ooops" 12 Mini Emery Boards
Bonnet & Belles Vintage & Co. Hand Cream
5 x Chamomile Tea Sachets
Clipper Organic Hot Chocolate Sachet
Monty Bojangles Scofflets Maple & Hazelnut (subject to vary)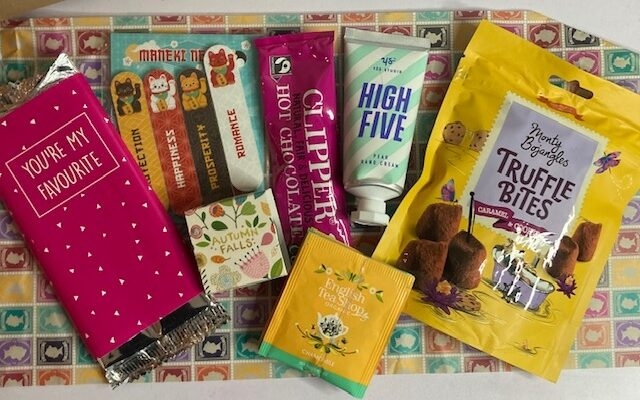 Sea State by J.M.Simpson
I got GIFTED J.M.Simpson's debut book as she would love for Mum's to be able to sit down this Mother's Day with a cup of tea (or anything else) and read her book to relax. I found some time to sit down and give it a read before writing this review and in all honesty I finished it in 48 hours as I was sucked in from the get go. I love drama and suspense in the books I read and I want to be able to escape the world I am in and that definitely happened with this book. When I got to the end I was super excited to find out there is going to be more in the series as I loved the themes, characters, location and just the style of writing. I would recommend this for anyone you know who loves to read especially if they like books by Nora Roberts or Peter James, then I would say they will like this too.
MYRI Personalised Necklaces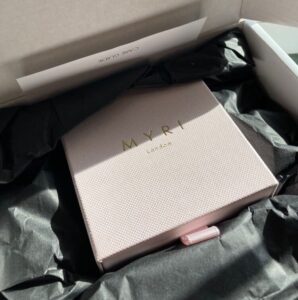 If you want to get Mum something extra special this Mother's Day then you to check out these necklaces from MYRI Personalised. These are personalised for free and they come in a lovely gift box so all you need to do is put it in a gift bag and you are all ready. My favourite is the double rings which they kindly sent me with my boys names on but I have to say I really love the Pearl Heart Necklace too which would look adorable with an initial engraved on it.
Every item is exclusively designed for ease of personalisation, and exquisitely finished with the finest diamond-cut engraving. MYRI draws on a long family heritage in the jewellery industry with their Great – Great Grandfather founding Bishton Silversmiths in 1887, building the business on the values of craft and quality.
Today, MYRI brings together the same appreciation for excellence alongside a London sensibility. The name is a homage to two women: their Grandmother, Maryte, and Mother, Ryta-Ann. The brand is grounded in their love of form, style and function.
Love Leggings
I LOVE wearing my leggings every day and that is no pun intended so when I had to chance to try the Love Leggings classic high waisted black ones I jumped at it. I don't wear them for sports, just for comfort and since having my 2nd baby they are my go to as they are super stretchy and fit comfortably over my mum tum. If your mum loves leggings too then this website is the go to as they are fairly priced, true to size and long lasting. They would make a great mother's day present and if you don't believe me then they have great Trustpilot reviews too which backs up my non see through leggings claim. Nobody needs see through leggings in their life and these are super thick and no chance of VPL.
Britain Loves Baking Boxes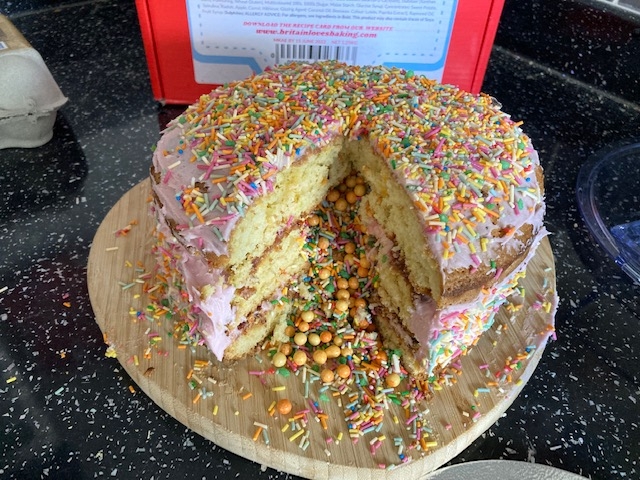 Britain Loves Baking is the home of family baking. Whether you've just discovered the joys of baking or are a seasoned baker looking for new ideas, BLB provides all the ingredients that you will need to create the perfect treats in one baking box. They are also delivered direct to your door which makes them the perfect postage gift for far away friends or family.
They offer a selection of baking boxes created by our very own Baking Brothers ranging from a '3 Recipe Tasting Box' to a 'Chocolate Taster Box'. All of the ingredients are the finest quality and the recipe instructions are easy to follow. The prices of the baking boxes start at around £8 and this makes it a great Mother's Day Present as it can be posted directly if you live far away.
Spice Kitchen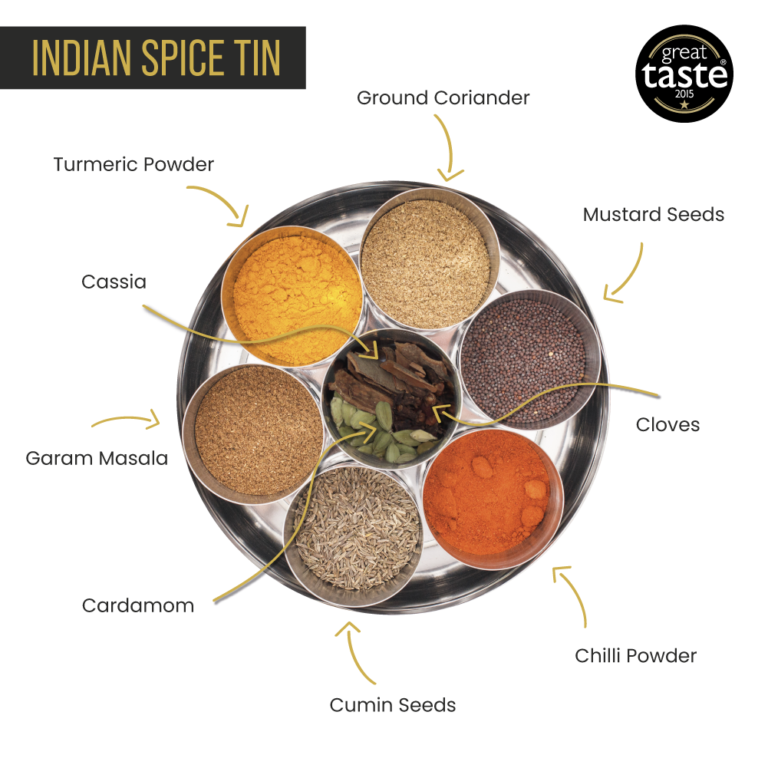 A gorgeous collection of artisan Indian spices which are carefully selected for flavour and freshness. It gives you everything you need in order to make fragrant, tasty Indian dishes, and it makes a perfect gift which can be delivered straight to your door.
The Indian Spice Tin (or Masala Dabba as it is traditionally known) is a staple in every Indian kitchen. Each tin contains the core spices that is need to make virtually every Indian curry. It is extremely popular with those looking to find a gift for those 'difficult to buy for' people in their lives. They are honestly the perfect unique gift for any and every occasion especially with Mother's Day coming up.
It comes with a free recipe guide with lots of quick and easy dishes as well as family favourites and for a bonus it is handmade in the uk and each spice tin helps supports a school child receive a nutritious meal in the UK and India. Spice Kitchen is a family-owned, family-run, ethically sourced business and I love what they stand for.
Anna Elizabeth Candles
If you love candles, tea lights and wax melts then you need these in your life. I got them in the post today and I could smell them before I even unboxed them and they smelt AMAZING! Anna Elizabeth has smashed her scents and they smell for ages when burning them and afterwards when it is just sitting on the shelf. The packaging is super cute and would make the perfect gift as it arrived all packaged in boxes
and tissue paper. You could order it straight to your recipient as it is wrapped up perfectly for that. My top recommendations from what I have tried would be: Pink Pepper and Rose, Melon and Cucumber and All the washing / laundry related scents because they are AMAZING.
Honestly, I am not the biggest wax melt person but I have been won over these are so beautifully done that they are too good not to share.
The business is in Bridgend, South Wales and all of the products are handmade and can be personalised for any occasion. The candles and wax melts are made using eco soy wax and each one is hand poured. As much as they can they use eco friendly packaging too.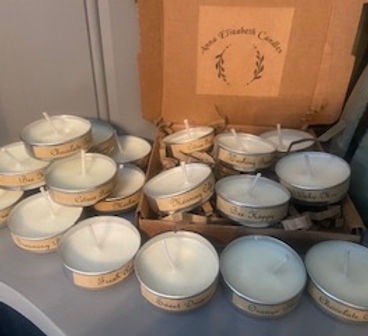 Arran Gift Sets
Arran Collections are designed to inspire and connect everyone to the island. It is inspired by the founders' desire to capture the unique, fresh scent of an Arran garden following a rainstorm. After the Rain is called the signature fragrance amongst the collections and they are all proudly made in Scotland since 1989. They are the perfect size for travelling or an overnight bag if required but they would also look lovely on the bathroom side for show. The fragrance is fresh and has really nice floral undertones and would make a great Mother's Day gift as it comes presented in a neat box. At £10 it would be a perfect present for end of term gifts for teachers too and not just for Mother's Day.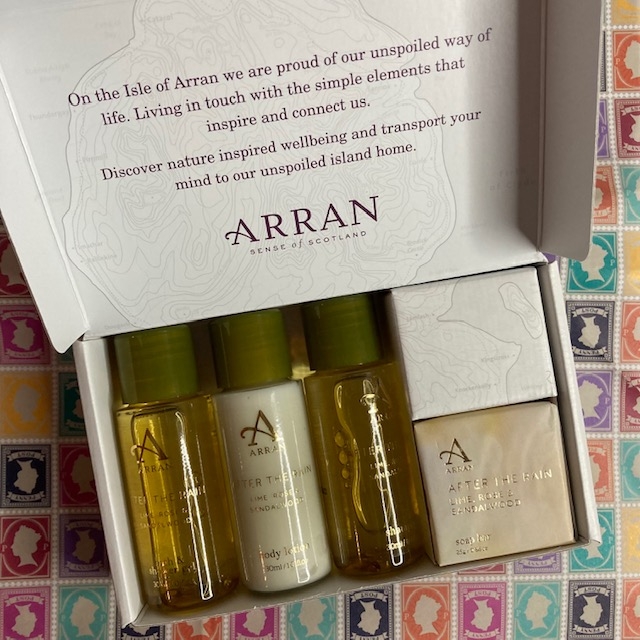 ---
Other Suggestions:
If you aim to set up your home gym with the best-quality, most user-friendly designed product, passionate about home fitness, you need Amonax! Their mission is to build sport equipment that last, by creating pioneering innovations in home fitness accessories, by making strong connections and by making a positive impact in communities where we live.
This is a tech-enabled, data-driven vehicle care company focussing on sustainable and ethically delivered mobile services. Trusted vehicle washing, maintenance and servicing all delivered through one app; currently providing vehicle care services to customers and businesses across the UK.
Use – DITTRICHDIARY15 for 15% on your first time using Dropless!
Vedmantra have such lovely ranges of Incense Sticks amongst other products which are perfect for Mother's Day Gifts. One of the primary reasons people use incense sticks is because it works as a mood soother and a relaxing agent, and they are also seen as a natural mood stabilizer. They have been reported to help with sleeping, eating, and digestion as well as reduce depression, and regulate anxiety and headaches.
Suggestions From Past Posts [PREVIOUS AD]:
Mozabrick
Suggestions From Other Websites: