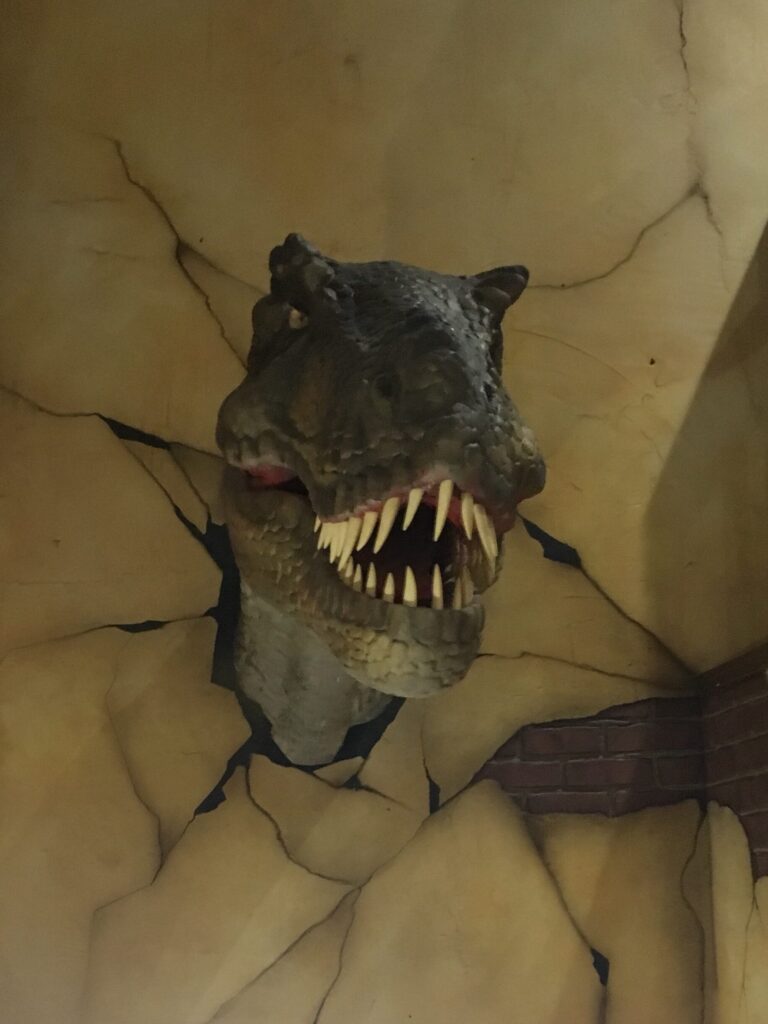 This Easter Holiday I would totally recommend going and spending a few hours at Mr Mulligans Lost World Mini Golf in Stevenage if you are at a loose end and need something to do either solo or with the kids.
They have two different style courses which when I last visited were jungle and ocean. A few holes on one of the courses were done in a UV paint which was super cool and made for some great photos and videos as lots of glowing and funny reflections.
Before you start the second course you can stop for drinks or food and because it was on offer I made sure I grabbed an archers slush and it was delicious but it also helped my game improve by some miracle. When we have visited the last few times we have had a great time and the kids have also had a ball when we have taken them. In total we spent around 2 hours playing golf but to be honest if it isn't busy you can take your time and not rush. We would definitely go again and to be honest it is a great date night for adults as no children allowed after 8pm! It isn't too expensive either to be honest as it is fun and the experience is a whole afternoon event especially if you have a lot of people playing in your group. Next door there is also bowling, soft play, cinema and many restaurants so it definitely could fill a whole day.
⭐️ ⭐️ ⭐️ ⭐️ ⭐️