There is a lot of debate around this topic and although there isn't any scientific evidence regarding it, I thought I would say why I've said no the underwired bra. Most women will say they are bra haters and they tend to complain about two things. The uncomfortable underwire or the fit but they still wear it day in and day out.
Did you know that 9 out of 10 women who hate their bra are actually in the wrong size?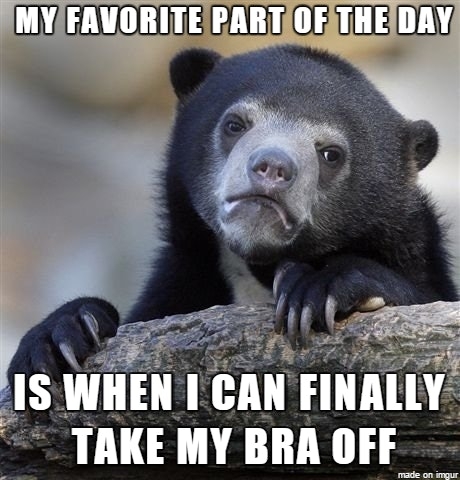 When I chose to get professionally measured I was told I was around a size smaller than I had been wearing. I had been wearing a 34B for years and when I was professionally measured I was told I was a 32B. I purchased a bra in the size as I trusted the lady and do you know what? It was the most uncomfortable item of underwear I've ever worn. It was a waste of £40 and only wore it because I felt like I had to due to the cost. It was tight and squished everything and it was just uncomfortable.

I find I'm most comfortable when I'm not wearing a bra at all. However when I have to for work etc I will wear a non wired non padded bra and they are done in clothing sizes rather than bra sizes which I prefer.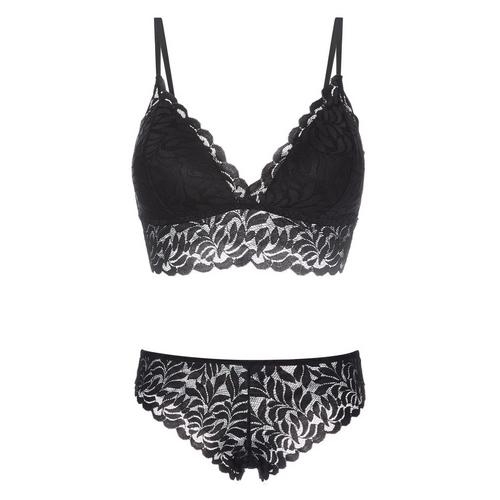 The first time I looked for this style a few years ago there wasn't much on the market but now it's all changed.
When I wanted to change the way I wear my bra I did some google searches and found this piece by Neon Moon and then I spoke to my best friend who has done lots of research into all of this. It sparked an interest and in especially when I saw links between bras and breast cancers and various breast problems in later life. It made me question why I wear something so restrictive just because society said so.
I buy my non wired bras in Primark (Other shops available) and they are the most comfortable I've ever been in a bra. I find them better nicer than a sports bra and my body doesn't feel as restricted. I get the bralette version and they come in a set with some French knickers for £5. It's available in various colours but my favourite is the mustard or the army green. It's also really nice not having a clasp that gets caught in everything or ends up being too tight, too loose etc. It's not the most romantic when removing it but I much prefer it to the 3 hook clasps I used to wear.
I still find it amazing, a year later – just how many comments or looks I get though just because I'm not wearing a conventional wired bra. People seem to be surprised when I say I don't like wearing them and then when I state my case they can spoon see why. The surprise and looks don't ease for a while though even in 2020.
I understand though that for bigger breasted women it is hard and that wired bras are often the only way but if you shop around I think you would be surprised.
Here are a few links for non wired bras for larger breasted women that I found within 10 minutes:
Whilst we are on lockdown why don't you try going bra free for a day or a week. I'm not just talking pjs and no bra, I mean get dressed but just don't put on a bra on. Go about your normal day working, food shopping, home schooling etc but just without a bra. Try it and tell how liberating it feels. If you don't fancy going without your bra then why don't you try and work out why your bra isn't working for you. Be this through adjusting your straps, getting a different cup size or putting it on a different loop. Maybe even try a different style when the shops reopen but make sure your underwear works for you and don't suffer just because society says so.
I am not endorsing you going out to shop for new bras but maybe do some online research into how you can overcome it and be comfier while you are having to stay at home.
You might be surprised that once we have to wear them all day everyday again you might want to go wire free. (Or completely bra free!)
If you have any questions comment below and I'll try my best to answer!