We have visited Poppies a few times over the years but I can't help but rave about it. We have made it a tradition to go during our visit to Pride as it is on the main party road. This year was no different. Every time we have been we have been seated within 5 minutes which is usually shorter than the takeaway queue.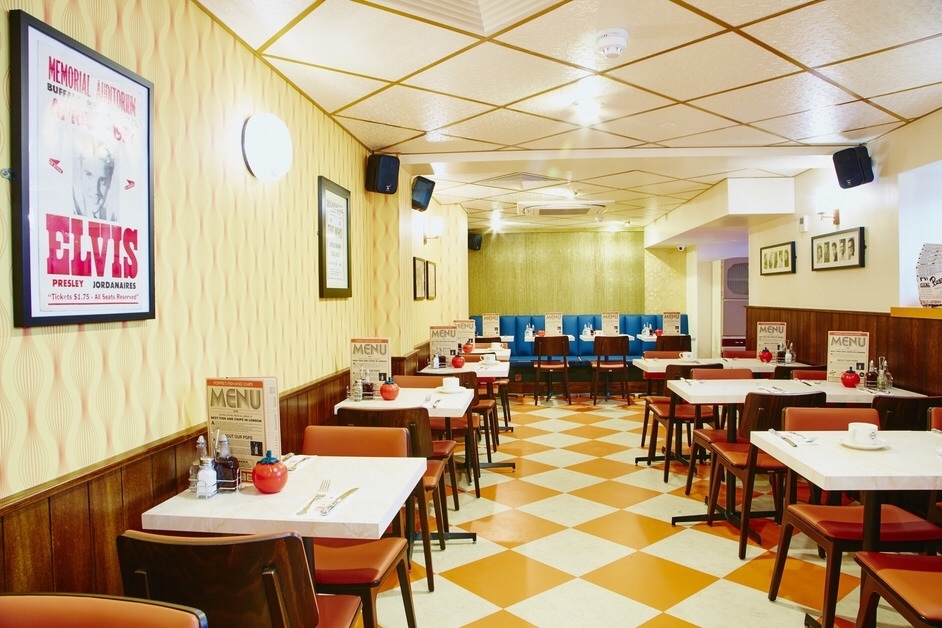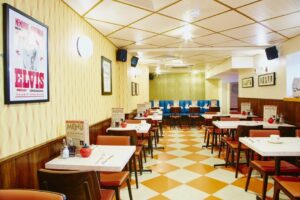 Poppie's is renowned for their authentic fish and chips with Pat 'Pop' Newland, at the helm. Pop's career in the fish and chip business started in 1952 when, aged 11, he got a job on Roman Road cutting up newspaper.
Half a century on, 'Pop' founded his own fish and chip shop, lending his name to the first branch of Poppie's.
The staff at Poppies are amazing, funny, and they do everything they can for you. They are also brilliant at cocktails and I would totally recommend one as they are lush.
We had fish and chips last year but this year we chose the sausage in batter / saveloy and chips. It is a huge portion and it costs under £10. It definitely fills you up and is perfect for soaking up the alcohol during Pride.
All the seafood used at Poppie's is sustainable. It is caught on day boats and then delivered to the shop by third-generation Billingsgate fishmonger.
This year was extra special due to a couple of members of staff who were truly in the Pride spirit. They were lovely and kind and full of rainbows which made us smile no end. They don't rush you to finish and they can always help with more sauces or extras, even if there is a queue there is no rush.
Would I Recommend Poppies Soho?
I would 100% recommend trying Poppies next time you are in London as it is honestly the best Fish and Chips I have had ever! Make sure you try their Mojitos as they are just perfect!