I am fully aware I had planned to do these every week but honestly, I have had NO energy to even lift my phone let alone a laptop and function enough to type. Here I am though at 28 weeks pregnant and It feels very odd to say I am in my 3rd TRIMESTER!! Woohoo we made it to the "safe" zone.
This week is a big week for me as I am under consultant care so I had my first appointment and well it was a waste of time. The consultant basically brushed me off and told me to come back at 32 weeks (the amount of weeks when Ethan was born) so that was a waste of time and very frustrating. I have no concerns right now so I understand it but it is very frustrating.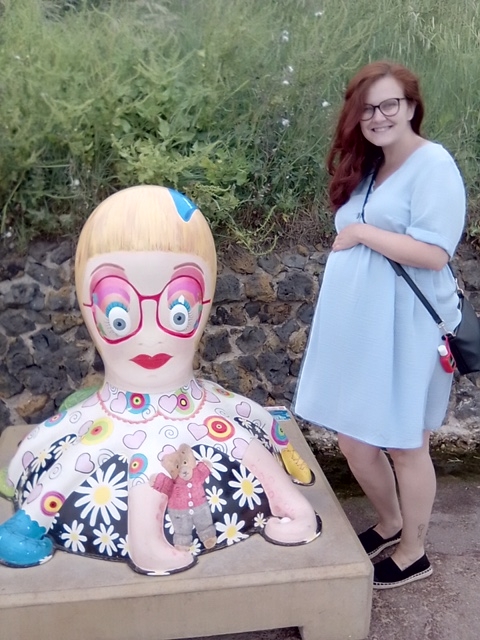 My 28 week bloods have been completed and braxton hicks have returned so lots of bed rest which is impossible when we are 2 weeks out from the summer holidays and I have a house to look after but I am trying. I am now on maternity leave officially as of the 14th but I actually left work back in June due to holiday I had to take before the year was out. It has been nice to be able to be slightly lazier and not worry about childcare as much.
Bump apparently loves music as he wriggles all the time when ANY music comes on but especially anything 90s/00. They also love the voice of Nerdecrafter and Moriah Elizabeth on youtube which is amusing as I love their videos so I often get a lot of kicks when that is on.
Shortly after my last update my partner started feeling movement and it has just got stronger and more often since then so my little secret didn't last long. I think I jinxed it.
Ice pops are still my major craving but mcdonalds fries, ice cubes and scones have joined the mix too- not together though as that is just odd.
I am feeling very pregnant now and starting to struggle more but I think that might be the braxton hicks which aren't helping, when its going good its going really good but the false labour is definitely telling me to slow down a lot.
Anyway yeah 28-29 weeks isn't a huge week of updates for me but it does feel good to suddenly be at what my consultant calls a safe zone. I feel almost like I can relax for a few weeks, I wont but it feels good to think I can – now just to keep them in until at least 35 weeks.