This used to be favourite day of every year apart from Christmas. Pride 2018 was my 2nd time attending and it was definitely the best as I knew what to expect and where was the best place to go and enjoy the day. I went with a friend and we thoroughly enjoyed the day, which involved much glitter, beer and sunshine!
We started off going to Trafalgar Square however they weren't allowing anyone in with any form of liquid even if it was closed so we quickly moved on and went into Leicester Square which had some small stalls and live music going on.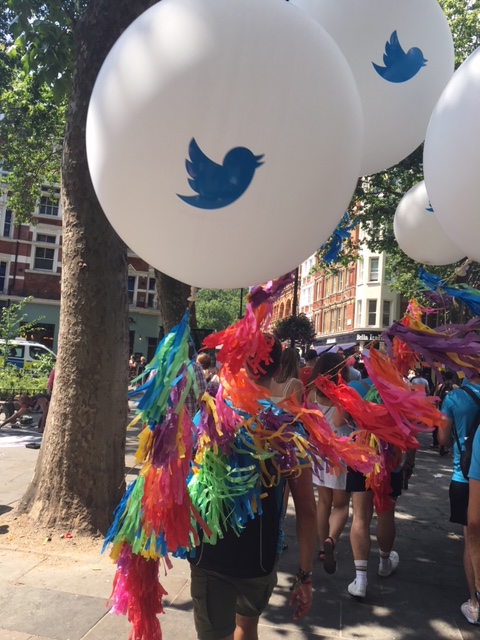 The atmosphere was lovely and not as overpowering as the Main stage and not quite as busy as Soho area due to the level of tourists in the area. It had various stalls offering freebies and advice for everyone.
After visiting the Diva Women's Stage we moved onto the Soho Stretch of Pride and it was particularly quiet at the time we arrived as England were playing the World Cup so we got to have a mooch around before it got too crowded.
I met some lovely people this year and there seemed to be more laughter and more fun this year and maybe dare I say it less hate??
There has since been photos online of people trashing ambulances and bus stops due to the over excitement of the World Cup winning game but I have to say I didn't see anyone causing trouble where we were which was refreshing and this year I didn't get any hate directed at me.
I have to give the biggest Well Done to all the Public Services that worked the day as it was hot and busy and yet they were all happy to take photos and be in the spirit of the day!
I have to state it was refreshing to see 2 of the biggest vodka companies getting behind the GAY community and supporting us but its a shame its only for one month a year and things like this aren't available all year round.