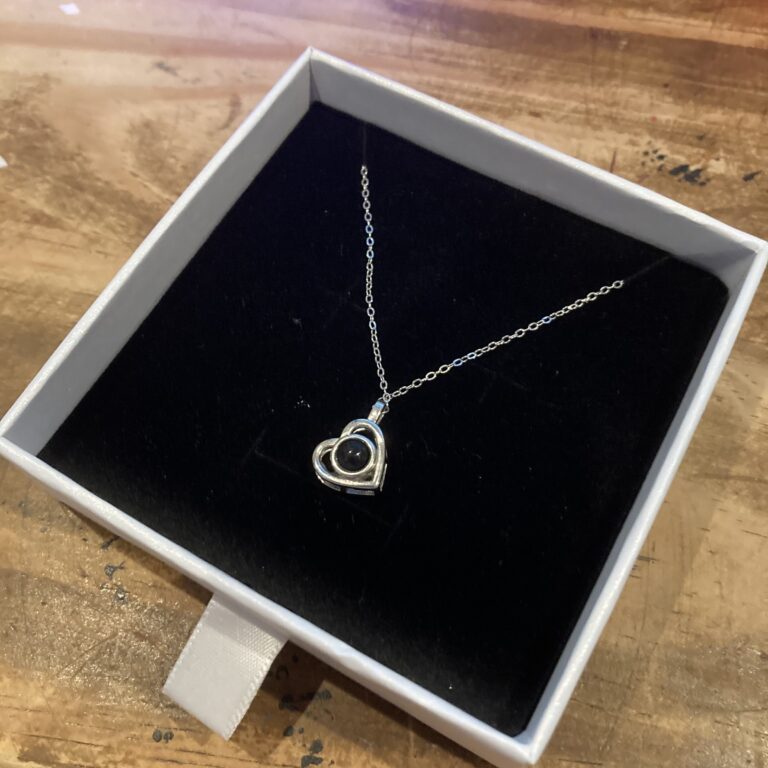 I was approached by Projection Jewels to see if I wanted my very own projection necklace and I have seen these all over TikTok so I was very interested to see how they work. My necklace has arrived and it is gorgeous. I chose to have a wedding photo in mine as I thought it was a really good way to capture a special moment.
The pieces come with a beautiful jewel and your choice of photo inside. Each necklace is completely custom made and they are handcrafted by skilled artisans.
How Do They Work?
By using a light source such as your smartphone flashlight to illuminate the middle lens, it projects a picture on nearby objects. In this case, a carefully crafted picture appears and that picture is of your choice. This is achieved through the use of microphotography. A 3mm piece of artwork is inset on the flat side of the lens. It works like a mask blocking some of the light and allowing the pictures or words to illuminate on a wall or a flat surface. The microphotography process was invented by John Benjamin Dancer, an English scientist who made a number of advancements in optics.
Would I Recommend It?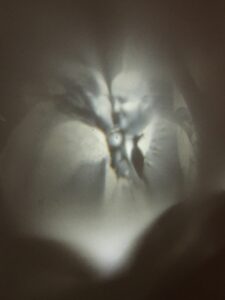 Yes, it is a lovely gift and each piece comes in an elegant gift box in order to keep it safe and protected. when not in use. The gift box is the easiest way to give the necklace or you can choose to add a gift bag too. This particular company doesn't only do necklaces, there are various different designs that can be done in bracelets and keyrings too which you can check out on their website here.
I love my necklace and I have worn it everyday since receiving it and showing everyone who will listen how cool it is that the image projects. I really like these and they would work perfectly as a christmas gift, or for a special anniversary / birthday.
Where can you buy them?
You can purchase them direct from Projection Jewels in order to get the best quality and prices.
---
DISCLAIMER: This item has been gifted to us but our opinions do not reflect on the products company, or the thoughts of any social media companies we have shared this review on.
We give our 100% honest opinions on the products we test and we have declared it is an AD and gifted as required by the ASA guidelines.
---