So 2020 was rough for a lot of small businesses and I thought I would do a round up of businesses that I love so in 2021 you might consider supporting them. They aren't in any particular order just ones I love and support when I can.
I love this little welsh company for wax melts. I have supported Ross and Rachel for a long time and they are a fellow blogging family too. They are lovely and support local food banks and charities with selected wax melts too. If yoiu love a bit of a laugh and not all serious business then follow their instagram for good content.
I love love love the badges and stickers from this little company. I have brought from them for my best friends birthday present and the packaging was just lush. If you love drawing and packing videos then definitely follow them on Instagram for the cutest reels.
Hitchin Lavender
I love the lavender fields at Hitchin and I had planned to go this year. You can get some wicked photos but who knows if that will happen so I found out they had a shop online too! The items in the shop look really good and I know if they can't open this year then the money they make via the shop will help massively.
When I asked for some small business recommendations on instagram about six months ago this lovely little company popped up. I can't explain it well enough so here is a quote off their website.
The KnapSack Club wants to support the next generation in their voices, publish stories of young minds and encourage the freedom of thought. They aim to work as an eco-system, and provide charm bracelets with different animals and objects to inspire kids to write stories about them. Alongside the charm bracelets they create handmade notebooks using recycled paper and scraps for kids to write their stories in. Altogether, the loyal knapsackers could get the official KnapSack, a backpack containing the charm bracelet, the notebook and some pencils, the ideal kit for kids to travel and write stories on the go with. The rucksack is also super cute and not gonna lie I want one.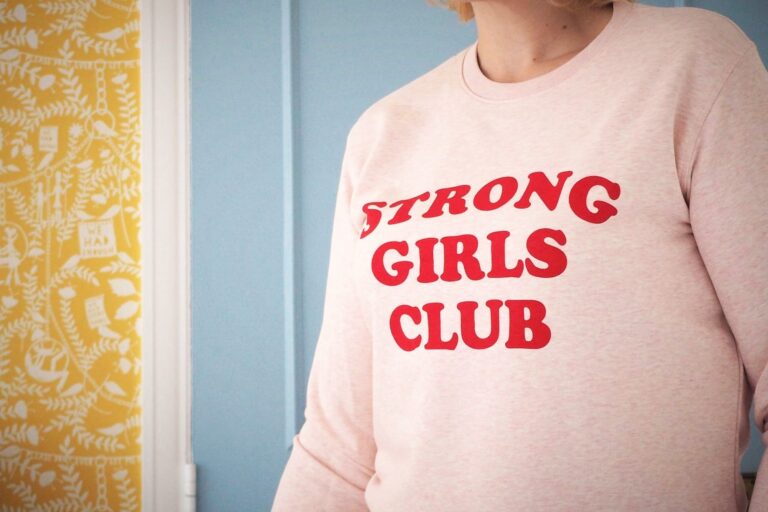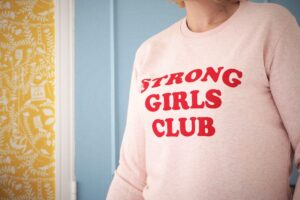 I love Mutha Hood and I end up including her in every gift guide I write as I love her, her values and her products. She started this business to remind her girls that they are part of the club. We are all part of the club and not gonna lie she has got me through many bad days with her instagram stories and her cute cute cute doggy. I got a tshirt for my birthday and I have worn it so many times as I love it so much. She also has a brave boys club version which Ethan loves too.
I want this lady to be my best friend, she is so down to earth, has great fashion sense, lives by the sea and oh yes has the most adorable child and dog. She also runs a badass business all by herself. I bought my friends baby the little vest and it was so cute and soft and the quality was 10/10. She does products for everyone and I will be buying myself a t-shirt or jumper this year 1000%. Also I want to visit Margate now and go swimming in the sea after cocktails and a beach fire.
I love these designs and have watched from the side lines for a long time. I have planned to order from here for a Mother's day present as I reckon my mum will love it. It is so cute and unique and I just love it. The milk carton is my favourite, closely followed by the t-shirt below. Super cute instagram page too which always cheers me up.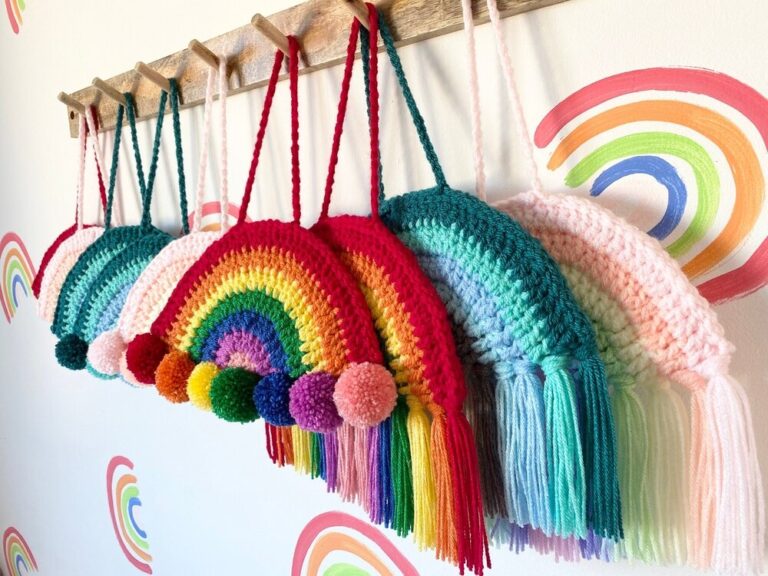 I stumbled across this page via someone else I follow and I loved the rainbows from the moment I saw them. I ordered one for my windows and when it arrived it was too gorgeous to risk getting sun bleached so it hangs happily in my room. These would be a perfect gift for a baby shower or a key worker as they are just so special and each one is different.
I stumbled across this page due to their Disney soaps but fell in love with the bath bombs. We don't have a bath in our house but I still love a good bath bomb and can always admire them. I am the biggest Harry Potter fan so the sorting house bath bomb is my favourite thing ever but If I didn't get hufflepuff though I might cry. I desperately want them to come back into stock so I can order one and find a bath I can use it in.
The Little Squid
I thought I would add something to the mix that is currently very popular but isn't clothing or food related. I love these wire letters that are made by this company. I really want some quotes done in this style for around my bedroom and "office" space but I haven't quite worked out what. When I do I will be heading to this lovely little business straight away.
I have purchased from Holly many times and even got Ethan a lolly for his return to school in September with personalised words on the front. He thought it was awesome and it was great for his return to school photos. I reckon we will have to get another for his return after lockdown 3.0. We also have the prosecco candy canes which taste lush and look awesome, Ethan tried to eat them though so we had to put them on the adult tree. These are the perfect valentines day presents if you want to think ahead.
I saw this company on Part Time Working Mum's stories on instagram and instantly followed them as their products are so cute and ideal for presents. I love how they are natural and not a forced smell or full of bad chemicals. It is simple and sweet and just how I love it.
I found this page via Mére Soeur and I have wanted to get my hands on a candle ever since but I am always too late on the restock. They are all handmade, beautiful quality and she does these ones that burn and have jewelry inside. I personally think they are too gorgeous to burn but that is the main purpose.
So here is a little snippet into my favourite businesses at the start of 2021 and all the images belong to the businesses mentioned.
Please shop small where and when possible.