I booked my visit to the Vatican Museum and Sistine Chapel before coming to Rome as i didn't want to get ripped off or given fake tickets. I booked mine directly through the official website and printed off my tickets prior to be there. It was quite difficult to find but that might of just been me not being able to read a map.
It was around 17 Euros' and it would say it was 100% worth it and if you buy them on the day from ticket sellers they are quite a bit more.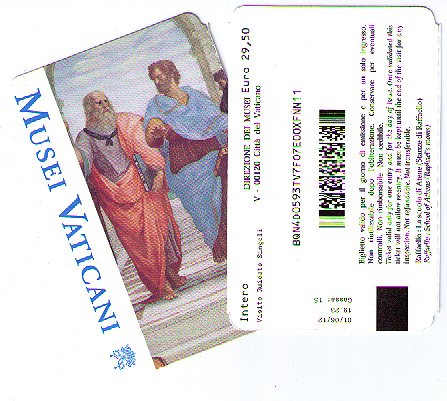 The online ticket includes a skip the line function too which is handy as the queues are super long in peak season. You follow the queues around as if you are entering with a normal ticket but then the staff direct you to a slightly different entrance.
If you have a printed paper pass then you scan it on the machine and it prints out one of these for you which helps you gain entry to the museums. You cannot scan your paper pass. I saw so many people not following the instructions and getting themselves in a muddle.
Once you are in the Museum you go upstairs and either side there is a desk for audio guides. I didn't get an audio guide but I did pick up a free map at the same time as none of the signage was in English. I do regret not getting an audio guide as they are useful but I do just love a wander in museums.
The ceilings are once again amazing and I advise making sure you always look up. They are just breathtaking and the sunshine just makes them glow.As I was there early I made my way round to the Sistine Chapel before it got busy. I spent around 15 minutes just taking in the area and sitting silently in reflection.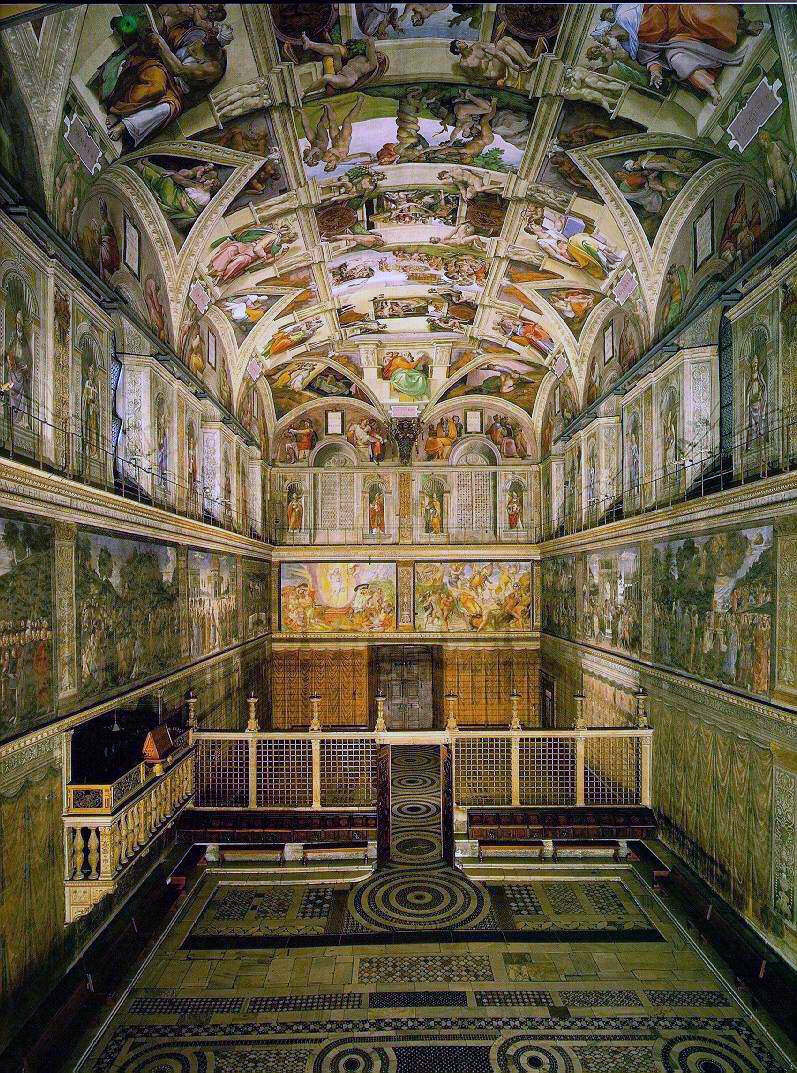 I don't have any photos due to the rules but here is a trusty google image! It's honestly worth the visit as it's just beautiful. It's silence just brings so much emotion as well as thoughts and you will find people deep in prayer. It wasn't too busy when I arrived but I was informed it gets busier throughout the day especially in peak months.
Throughout the museum it is sign posted but it is all in Italian. My map reading skills kind of failed me at this point due to not being able to work out where I had and hadn't been. I didn't mind so much as I was happy to just walk around but it might be a good idea to tick off where you have been.
You can explore the small gardens but some of it was sectioned off due to building works. This might of been only short term but not 100%.
I would recommend adding this to the places to visit when in Rome. I would say allow plenty of time to walk around though. It's not a place to rush and it's very much somewhere to take in the feelings as well as the sights.