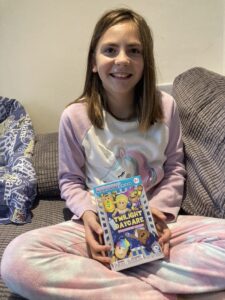 WowWee, the company behind toys like My Squishy Little Dumplings, has released a series of collectible Twilight Daycare dolls inspired by the Roblox game Twilight Daycare. I saw these advertised at BlogOnKids earlier in 2022 but we were super lucky for Ava to be gifted one to open.
There are six different Twilight Daycare dolls to collect in the first series to be released, and more dolls are scheduled to be released in late 2022/2023. The dolls are sold as mystery boxes, and these seem to be the biggest toy craze of 2022 but it does mean that they won't know which doll they will have before they open the box. This can lead to lots of doubles, disappointment and frustration so often good to check for swapping groups on Facebook or check with friends if their kids are collecting so you can create an exchange for doubles.
Each doll has one of two rarity ratings: common or rare and there is one unknown doll which is classed as a rare mystery doll. Will you find the rare Golden Baby, Lil Richard?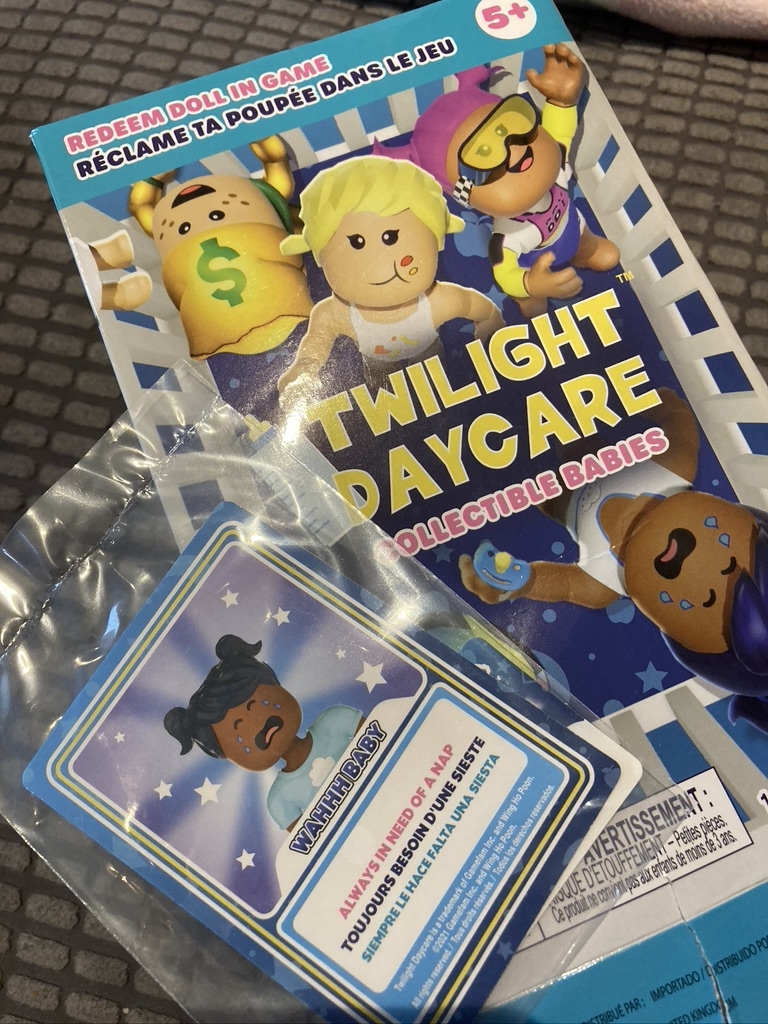 The Twilight Daycare dolls have an age rating of 5-10 years but I am unsure of what rating the roblox game so this should be checked before downloading it.
Each Twilight Daycare doll comes with plastic clothing items, as well as a small item/toy. We received the "Crying" doll, which came with a pigtail hair design and a dummy. The doll itself is wearing a nappy that can't be removed but the t-shirt is very hard to put on and took a few attempts. The dolls hands, arms, and legs are all moveable allowing them to be posed into different positions.
The Twilight Daycare doll comes with a 'trading card' that matches the doll and a scratch card which contains the code that can be used in Twilight Daycare Roblox game. Ava was excited to take the doll home to her mums where she plays Roblox and gain her in game character.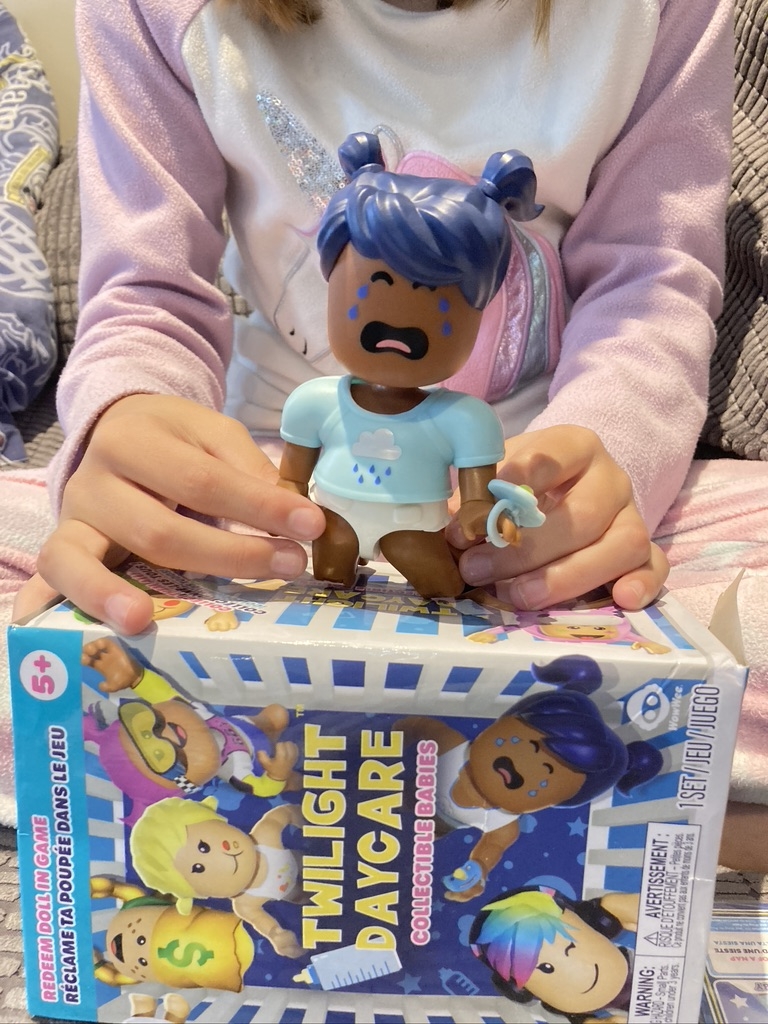 Twilight Daycare dolls can be found at most toy stores but the best price I found online was at the Entertainer at £13.00 (Correct at time of publishing).
Ava really liked these dolls and she was really excited to go and play the game with the character so i think it was a winner. I personally think they are a little overpriced for what they are but I am apparently old and out of touch so I guess the review of a 10 year old is better than a 29 year old. She said her friends will like them too and she can't wait to tell them which one she got.
---
DISCLAIMER: This item has been gifted to us but our opinions do not reflect on the products company, or the thoughts of any social media companies we have shared this review on.
We give our 100% honest opinions on the products we test and we have declared it is an AD and gifted as required by the ASA guidelines.
---