Valentine's Day Book Guide 2023 [AD]
As we all know, I'm a massive book lover. This Valentine's Day, I thought I would do a special Valentine's Day book guide. These have been gifted to me by LitPR and I have 10 books that I think that you will absolutely love and I have linked for the way you can buy them too.
A naive activist is hired by a corporate villain but doesn't realize it. Cue one awkward farce, a twisty puzzle, and the slowest of slow burns in this opposites-attract, ice queen romance. Nine years ago, aloof, icy Michelle Hastings chose career over love. She's now living with that choice as she rules a secret corporation catering to the rich and powerful.
Enter Eden Lawless. The guileless activist finds it a bit weird being employed by a mystery organization
to bring down a corrupt mayor. But, hey, she's up for a challenge. Much harder is getting her beautiful
new boss out of her head. The pull between them is electric. Book one in The Villains Series is a lesbian romance filled with intrigue, humour, and heart. It's set in The Red Files universe but can be read as a standalone series.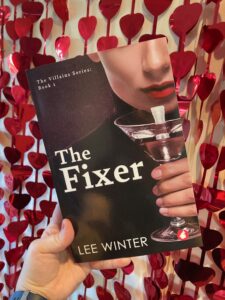 Did you ever wonder what might happen if your cat turned human?
When feisty Tiffany loses her temper with boyfriend Anthony, and accidentally topples a set of inherited Egyptian figurines, ancient forces take their mischievous revenge…and grant her careless wish that men were more like her tabby cat, Felix.
It's fun at first, as Tiffany and Felix gleefully launch him into her social circle, but it soon becomes clear
that charismatic Felix spells trouble. As he wins lightning fast success as a talented artist, Tiffany and her friends' relationships begin to flex and recalibrate – not always for the better.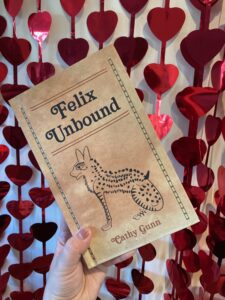 From Rock and Roll legends to ministers of state, this literary journey brings in some of the most iconic and formidable characters of our age by a formidable, trailblazing woman who has lived through myriad incredible moments in time. From The Who and The Jaggers to the Royals and State leaders, Sally has seen it all and worked with massive household names.
From her time with the fated American rock band Lynyrd Skynyd, through to Classic FM and all round the networks of Charity Projects, Comic Relief and numerous other high-profile events with the likes of Princess Diana, the stories are vivid and eye-opening.
Sally was the first woman in the UK to get a tattoo over her mastectomy scar having battled breast cancer. Sally was the first female tour manager for The Rolling Stones, Peter Gabriel, The Who and Lynard Skynard. Sally really is the epitome of a true, strong, independent, trailblazing woman. Find out what really happens in the places where cameras don't go! Capture a unique awareness of the real journeys that paved the way for some of the most inspiring figures and groundbreaking thinkers and performers of our time, from the perspective of a Norland Nurse. Rock'n'Roll Nanny is a must read for fans and believers alike and provides immeasurable insight, unseen images, photographs and thoughts into some of the most prolific people of our time.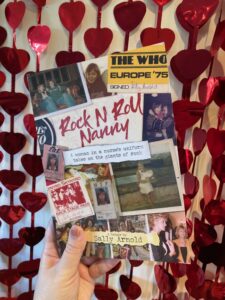 In Eltham Lodge: Where Perfection meets Convenience, John H. Bunney has delved into archives and libraries to unearth fascinating details of the building's owners and occupants, its architectural history and the evolution of its magnificent parkland setting.
Club members, golf enthusiasts and anyone interested in the rich history of the Eltham area will find much to enjoy in the author's meticulous research.
The book is lavishly and beautifully illustrated with original photographs, historic paintings, archival maps and architectural drawings to create a complete visual record of Eltham Lodge, from its commission by wealthy merchant Sir John Shaw in 1663 to its current incarnation as an enviable clubhouse. The author has brought together missing pieces of the jigsaw, from portraits of previous owners now in far-off collections to fragments of exquisite hand-painted wallpaper preserved by the V&A Museum.
The lives of the occupants – from the 1st Baronet, financier to the exiled Charles II, through to Kitty O'Shea, wife of Irish Nationalist Charles Stewart Parnell – mirror the history of the United Kingdom.
Their absorbing personal stories are set in the cultural and political context of the age. Through changing fashions in architecture and landscape, the book traces how successive generations of owners and tenants developed Eltham Lodge to keep pace with the times and reflect their status, or their declining fortunes.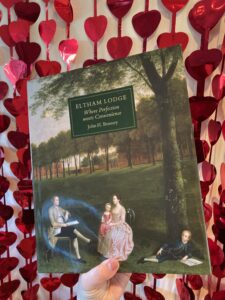 Dr Tony Ortega's debut book, #IsHeHereYet: Being the Person You Want to Be With is an extremely raw (and funny) look at the perceived epidemic of being single in our quest for love. It dismantles the notion that there is something that we need to do in order to bring in "The One." Instead, it challenges you to be "The One" and see what shows up then. Regardless of the outcome, the end result will be the best version of you possible.
This book is geared toward single and partnered people alike. Through personal and professional accounts of real life situations, as well as thought-expanding exercises and meditation tools, the reader will leave with a greater understanding and concept of themselves. They will be able to "date themselves" and create the space to naturally attract loving and authentic relationships.
Ary Long is a conspiracy theorist, Jordan Burke is a science guy – and never the twain shall meet… until, through chance encounter and a bizarre symbol, their lives take an extraordinary turn. Thrown together by a mysterious group and hunted by their bitter enemies, the unlikely pair scour the globe searching for the roots of the ancient symbol, uncovering the reality behind the existing world order and the arcane, metaphysical wisdom known as Logos.
13,000 years of exploitation
3 months to put it right
HISTORY IS NOT WHAT YOU BELIEVE
How far would you go to take revenge?
When Sol Nemo, a rich but mentally-troubled private investigator, learns of the kidnap of the wife of the man who's been like a father to him, he responds instinctively to the call for help. But, unfortunately, Sol's bargained without the betrayal of his trust and the life-threatening consequences that follow.
So begins this intriguing tale of murder and revenge set against the backdrop of South Africa's breath taking landscapes and the vibrant cities of Cape Town and Port Elizabeth. Step by step, as the story unfolds, Sol has to confront a web of deceit and corruption with which he must wrestle; just as he must wrestle with the crippling anxiety that periodically overwhelms him. And, as if this wasn't enough, Sol must also decide his response to his on-off lover's recent overtures. Is her sudden rekindled interest no more than the lure of his vast inheritance or does she really wish to cement a long-term future together?
From all this, Sol emerges as a protagonist with many of the doubts and weaknesses that afflict us all but, in the final reckoning, he too must answer the question: How far will I go to take revenge?
The Labour Party election victory of 2019 ushers into power a radical socialist government which swiftly mutates to a British form of totalitarian Marxism in its quest for social justice and equality. Dominic Green, a Labour Party activist and celebrity chef, is caught up in the economic and social crisis as the country lurches towards civil war. Taunted by the jibes of his volatile Spanish wife, Rosa, he moves from denial to acceptance to opposition and becomes a totemic media figure in the struggles. His marriage is in terminal decline; Rosa cannot forgive his philandering or his support of the government. His family falls apart as Rosa leaves him and one son is incarcerated, whilst the other attempts to liberate his sibling. Labelled a turncoat terrorist he is hunted by the brutal SNPS state police whose attempts to subjugate the population includes 'urban scarecrowing'.
Who can he trust as he goes on the run whilst assisting the resistance movement? Will Rosa forgive him as she tracks his public pronouncements and his efforts to free their son? Will Dominic escape the clutches of the SNPS as the net closes? Will international outrage translate into military intervention as sections of the armed forces rebel? Can Dominic survive and recover his relationship with Rosa and their surviving son?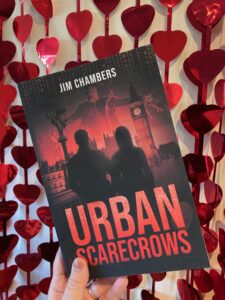 It is 1955. An East German agent – a disillusioned man who hates pretty girls – is sent to spy on a non-existent missile test in Cyrenaica. It is intended that he be caught. Ulrica, his boss, is busy smuggling stolen paintings and coins to the West in readiness to defect.
A group of British Army and R.A.F. officers, aware of communist traitors in the Civil Service, devise a deception to draw them from their lairs.
Every subterfuge miscarries. Ingenuity counts for nothing. No one foresees the outcome, yet everyone ends up with more or less the slice of cake they deserve.
Major Dardry is a wily and perceptive intelligence officer. Ulrica too is a heroine of sorts. Her espionage threads go back to wartime Tangier and although living out a life which she neither sought nor enjoys, tries to lessen the chaos and damage which she is tasked with sowing.
In a small university town in East Germany, during the hard winter of 1955, a plot emerges – tangled yet uncontrived – to put a lump in your throat. Told to the author by her grandfather, this is a tale of fear, distrust and bravery. Threads of doubt and deceit are interwoven with endearing touches of goodness, dry humour and the bygone patterns of everyday life. Its gravity is simple yet emotional.
Uta, a young police lady, is plucky and right-minded having had fixed on a plan, gives it her best shot. Isolde, a shy and ingenuous musician, with her patched clothes and innocent ways, submits obediently to a wrongful death.
The players, inured to hardship and intrigue, are neither deluded nor pretentious. They have simpler and less hard-to-unravel motives than modern society's galaxy of posers and dissemblers.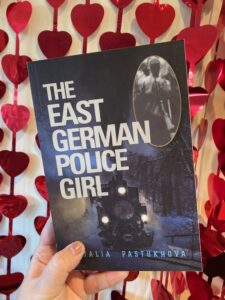 Life expectancy in the UK is increasing, yet we still live in an ageist society. Rebecca Ronane aims to subvert these prejudices and reverse the expectations surrounding getting older. She knows that women over fifty, with their accumulated life experience and knowledge, are a force to be reckoned with.
Her book, Forward After 50, is aimed at women seeking to reinvent themselves as retirement looms and the children fly the nest. This is the time, Ronane, argues, to explore new opportunities and to chase the
dreams that have been sitting on the back-burner for years. But it all starts with unlearning what society dictates.
This book helps reframe ageing in the minds of women over 50 by offering insights into the ways they might be limiting themselves. It's time, she argues, to rethink how we talk about ageing and to associate getting older with regeneration, rather than degeneration. The world, Ronane says, may not be prepared for a surge of healthy, innovative, passionate women, but they are here none-the-less!
---
DISCLAIMER: If marked with a ** then it is an affiliate link – if you purchase from this link I may receive a few pennies from the retailer. It doesn't increase the price you are paying.
DISCLAIMER: This item has been gifted to us but our opinions do not reflect on the products company, or the thoughts of any social media companies we have shared this review on.
We give our 100% honest opinions on the products we test and we have declared it is an AD and gifted as required by the ASA guidelines