When I went to the Toy Fair, I got gifted an Elephant Shower Head bath toy by Yookidoo who told me they are new to the UK.
Ezra loves a bath currently and we only have a shower so this is going to be great for us to get him used to the shower head and Ethan is excited to use it with Ezzie. I think it is a great idea and also a super cute design. He loves his bath toys as well so this is an awesome addition to his collection.
Ezra's nickname is Ezzie the Elephant so this was literally made for him and I hope he enjoys it. It comes in 5 differents and is battery operated (not included) and I think personally that it makes a good baby shower present or for a new baby as it is different to the mainstream presents but it is so useful especially if the person has a small bathroom.
Yookidoo have some great bath toys and i'm going to list our top 5 below. I love their Lights & Music First Book which came up when I was looking for the bath toys.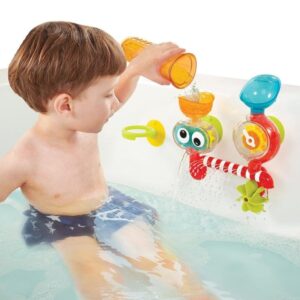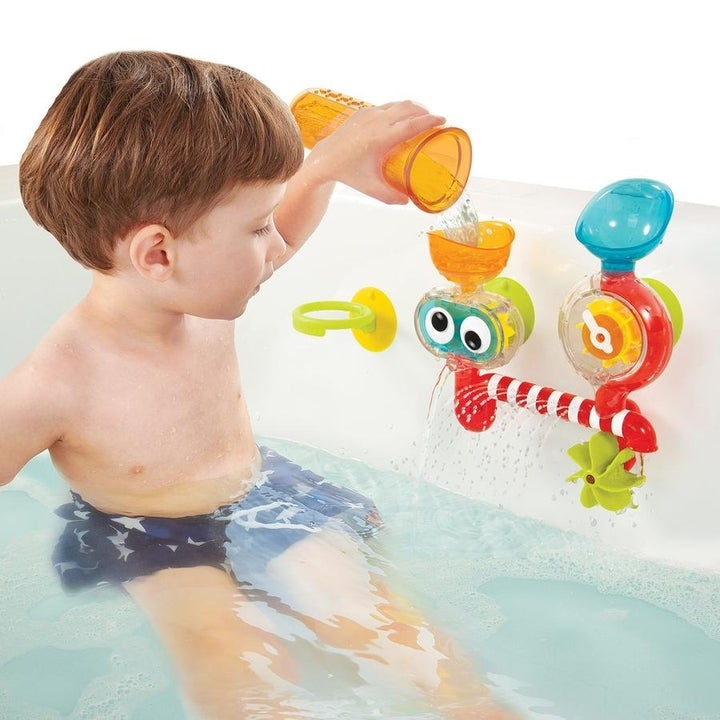 ---
All views are my own and do not reflect on the businesses mentioned, no money was paid for the businesses to feature in my article and the only exchange was them giving me products but at no point did they state it was for review, promotion or paid work. It was just them being nice.