I got sent this book to review as it is aimed at women battling depression,anxiety and trauma. It is an interactive self help book aimed at helping women become the hero of their own story and helping them heal.
I have recently been speaking about Ethan's battles with anxiety but I have my own battles too. I suffer with anxiety and depression and they have been going on for a long while so this book is going to help a lot. I especially like that it talks you through why it is important to deal with trauma and the core route of it. 2020 to me is the year I deal with a lot of the past that I have just shut off and not dealt with. I want to deal with why I suffer from depression, anxiety and social anxiety. I also want to tackle my feelings around separation and why I feel like I do.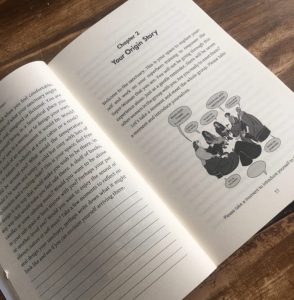 I don't want to cause more damage though so this book starts off with talking about creating emotional safety and it is an important ting to highlight within the healing aspect.
The book is broken up into steps and it means you can dip into it and out whenever you would like and that is brilliant for me because my healing is going to be a long process not a rush job. I want something that is going to be there to support me throughout not just for a part of it. It is encouraged to write in the book and make notes – basically anything important to your healing. It goes against everything I stand for you with a book but it's really good to engage you. It feels good to write things down and that is the main reason I started this blog to be able to express my feelings, thoughts and the journey I have been on.
I would highly recommend this book and I am only half way through but I'm not going to rush it and I want to take my time with it. It has something for everyone in it and is basically a grown up version of the book Ethan has which is exactly what I needed and wanted.
You can purchase this book through Amazon.