Mother's Day Gift Guide 2023
I love to gather some small businesses for my Mother's Day Gift Guides and this year I reckon I have gathered some AMAZING businesses which I hope you all love.
Sarah emailed me when I put a call out for small businesses and asked if she could be included in My Mother's Day Gift Guide and when I saw her products I said yes straight away. This is not an ad, I have not received products in exchange for her feature I just love what she sells.
Sarah's shop is full of lots of amazing 3D printed jewellery, which I didn't even know was a thing! My favourite item is the Mini Studs Set and when I asked Sarah for her top 3 items she told me they were the Lace Bangle, The Mini Studs Set and The Large Stripe Earrings.
If you are looking for bold, unique earrings or accessories for someone this Mother's Day then definitely head over to Sarah's Website.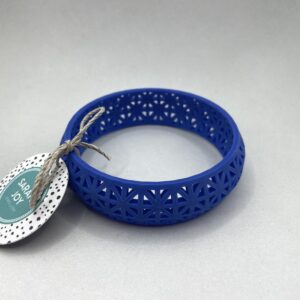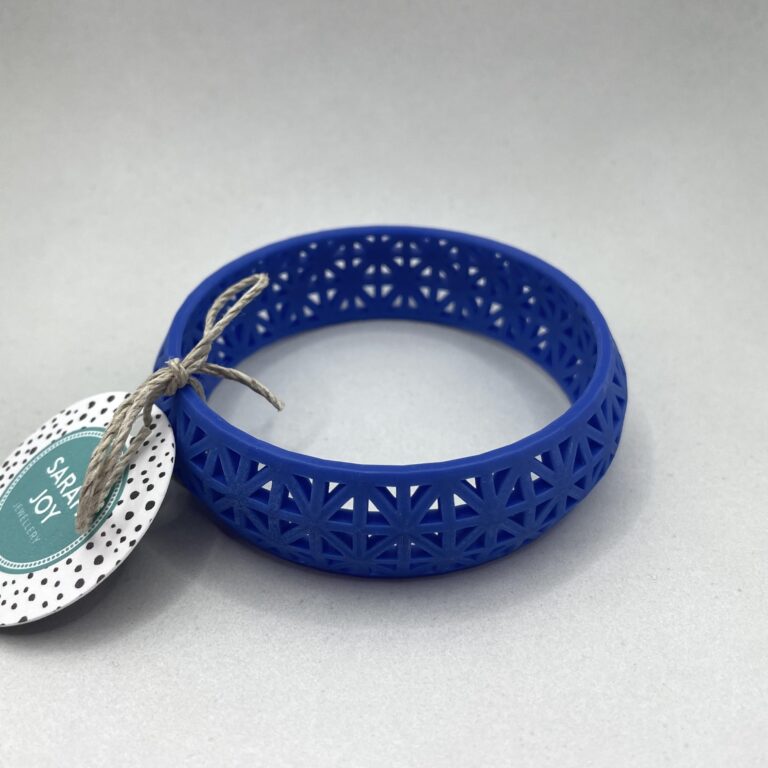 Lace Bangle £25 + FREE UK delivery – Contemporary design 3D printed in lightweight plant-based resin. Available in a variety of colours and sizes.
Large Stripe Earrings £25 + FREE UK delivery – Striking and stylish triangular design 3D printed in lightweight plant-based resin with stainless steel fixings.
Mini Studs Set £35 + FREE UK delivery – Cute set of small stud earrings in three vibrant colours to compliment any outfit. 3D printed in lightweight plant-based resin with stainless steel fixings.
When writing this, I found these hoops which I love especially in the yellow/mustard colour so I will be adding those to my birthday list this year.
[Previous AD/Collab]
During my Valentine's Day Gift Guide I spoke about Mylee London and I wanted to include them in this one as I think the Personalised items would make a great gift for a Mother's Day present.
I love the ring necklace which is personalised with names, emojis or words of your choice. I got gifted a 3 ring necklace in silver with Ezra, Ethan and Robin for Valentine's Day. They have different options online: singular ring, 2 ring, 3 ring and 4 ring option as well as different lengths for the chain. The rings are available in silver, gold or rose gold so lots of options to make sure they are perfect.
I really love these personalised cosmetic bags and candles and I think they would make a great present and you could even fill the cosmetic bag with some pamper items to make a little hamper in a bag.
If you know an animal lover they also do different bracelets which can be personalised with a name alongside a gorgeous silver animal pendant. I chose the picture with a cat but there are many others such as dogs, guinea pigs and a parrot.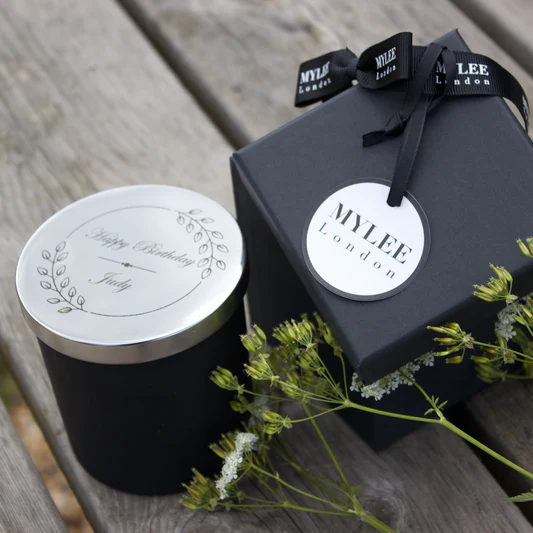 WonderDays! are an experience day company so the gifts are a bit out of the ordinary but they do also sell physical gifts options, such as hampers and creative kits. I think these experience days would be a great way to spend time together as a family or on the other extreme a great way to spend time alone whatever your preference.
WonderDays! pride themselves in the fact that all of their gifts/experiences are either made in the U.K. or are U.K. based.
I found a few of their experiences / gifts online that I know I would love so I thought I would share them with you too:
The selection I linked above aren't the only ones they sell, they have many others that range from driving experiences, food and drink tastings and tours,to flying lessons, spa days, afternoon teas, hotel getaways, and SO MANY more.
I would love to do the Hot Air Balloon Ride experience but not sure if I know 12-16 people who would join me or the Helicopter Experience would totally be a bit of me! I LOVE a Thrill Seeker experience – much to Nick's disgust.
I love WonderDays! as they are offering some really exciting and different days out that cater for all budgets, tastes, and family sizes, plus FREE instant exchanges if you change your mind.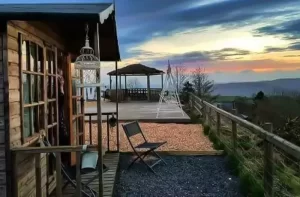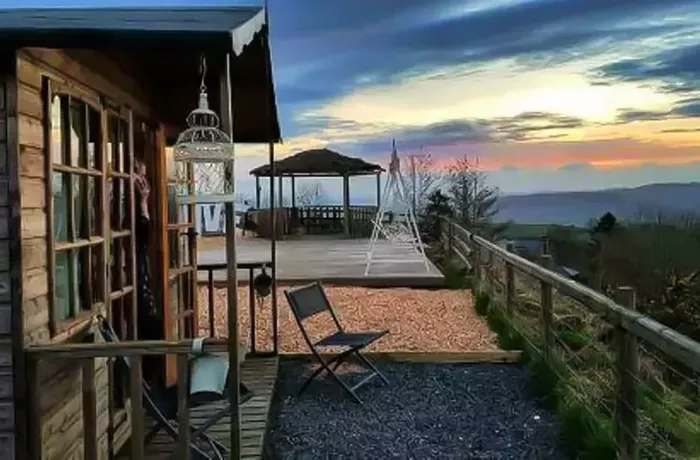 CityStack was first launched in order to help support the independent pubs which were hit hard by the economic crisis, pandemic etc. It has also been created to help the pub lovers get back in the pubs and allow them to socialise within their budget.
This is the perfect gift for pub lovers: It allows them to discover amazing hidden gems across London, essentially you need to spend 2 coasters to get your money back. The stack is valued at £100 worth of food & drinks at ten great independent pubs across London.
CityStack offers ten money-saving beer mats, each giving £10 off a £20 spend at one of the ten independent London pubs that are part of the collection.
USE DISCOUNT CODE: DITTRICH23 FOR FREE SHIPPING ON YOUR FIRST ORDER.
How does it work?
When it is time to pay, give the beer mat to receive a £10 discount on your bill. This discount is available on any item on the menu (food, drinks…) at any time.
It has been recommended by TimeOut and featured by Metro and other media.
They also sell 3 different types of Tote Bag which also support the cause. Both can be purchased on their website here.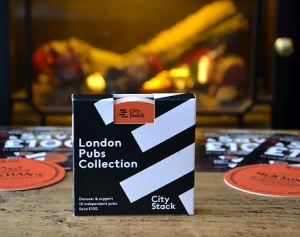 99% of people buy cards for Mother's Day, be it from supermarkets, handmade, small businesses, big stores or other places but personally I love to support small businesses where I can.
Cake and Crayons approached me on Twitter to see if she could be featured in our guide and I said of course! She doesn't just do Mother's Day designs she covers all occasions but I do really love the variety of different designs she has created for Mother's Day.
Her cards are gorgeous and the pricing is £3 plus postage but I don't believe this is much different than if you went to certain high street stores or the big name superstores.
I don't usually send Easter cards to everyone but my nan is always on the Easter Card list and her designs are gorgeous if you want to be prepared.
If the Mum in your life loves to try different foods, cooking, or sushi then look no further than Kelly Loves and their brilliant selection on their website.
One of the best items I saw on their website is the Ultimate Sushi Kit. The ultimate sushi kit to get you 'rolling'. The kit contains everything you need to create a whole range of exciting and flavour packed sushi rolls and maki. The kit includes toppings such as fried onions, ginger and wasabi and all you need to add to it, is your choice of fish, chicken, beef, pork or vegetables and just get creative with it. The kit also includes a bento box so you can present your homemade sushi to friends and family plus it also helps keep it fresh.
The kit is a great option for families who love to get creative in the kitchen you can bond over sushi making. Not your traditional Sunday Lunch / Dinner option but why not change it up this Mother's Day?
Kelly Loves also sells ramune drinks, soy sauce and kimchi, as well as many other yummy options which you could make an excellent hamper with.
I found Isla & Boe via Pressloft and just loved their items and their story behind why they started their company. Isla & Boe is a brand new stationery company set up by Stacey & Shaz, who are two best friends and mums to a growing tribe. The name Isla & Boe derives from the names of their daughters, and all other aspects of their business will evolve around all of their children as they are the inspiration for what they do.
I really love the Memory Books, not just for Mother's Day but they can fit to so many other life events and it is a wonderful way to record those key moments you don't want to forget.
The Mum Planner (not pictured) is a brilliant too as it has been designed by S&S with fellow mums in mind! You can keep everything in one place from appointments to meal plans, as well as that extremely important self-care you know you need to improve on! S&S have said that they have listened to the feedback from the SELL OUT 2022 Diary and made some alterations to make it bigger and better than 2022.
I could go on all day listing items I love from their website but I think you should go and have a nosy for yourselves as you will quickly fall in love like I did.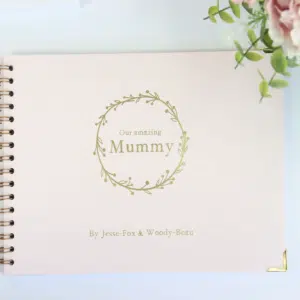 Goddess Tarot Society
Tarot readings with Hannah at the Goddess Tarot Society leave you with intense bursts of clarity, feeling inspired to follow your wildest dreams, and feeling like you are lovingly plugged into the interconnectedness of the universe.
The intuitive reading is our best seller for a reason, this offering is perfect for a hybrid of any theme or question that has been on your mind, such as a life decision, your soul purpose, love, career, or spirituality.

During a session with Hannah, she holds space for you, shares the wisdom of the tarot, as well as presents useful tools to harness your intuition or connect to your higher self.

Benefits of an intuitive tarot reading:
⚡To receive clarity, guidance, and answers to specific questions that have been on your mind for a while
⚡A great catalyst to find new meaning in your life
⚡ Helps you tap into your intuition to explore the energy of several future decisions and make a confident choice
⚡Identify solutions to some of your current life problems
⚡Inspire you to step into the greatest version of yourself and fully into your power
⚡Profound insights about your past, present, and future energy 

Imagine leaving our session with the clarity you seek and feeling inspired to step out of your comfort zone and making the big choices that align you with your soul's purpose 🚀.

---
DISCLAIMER: If marked with a ** then it is an affiliate link – if you purchase from this link I may receive a few pennies from the retailer. It doesn't increase the price you are paying.
DISCLAIMER: If this item has been gifted to us, it will state AD but our opinions do not reflect on the products company, or the thoughts of any social media companies we have shared this review on.
We give our 100% honest opinions on the products we test.