Book Gift Guide For Mother's Day 2023 [AD]
As we all know, I'm a massive book lover. This Mother's Day I have written a quick guide with books that I loved and I reckon the women in your life will love too.
Smart Career Moves for Smart Women – How to Succeed on Career
Written for the businesswoman and professional, this book offers insights and guidance on making the right decisions about career paths and shows ways to strategically prepare for a career transition, be it a promotion, change of sector, setting up one's own business or even changing careers altogether.
Women are looking more and more at a change of work set-up (to 'at home' and hybrid models) and what they want out of their careers and wider life. In easy-to-follow steps, this book demystifies the unwritten rules of making a successful career transition. The reader is provided with a highly practical
guide to navigating professional changes at all career points and of all types – as well as a toolkit to facilitate the practice of these new skills and approaches. The book encourages professional women to stop, reflect, and do the groundwork on where they want their career to go. It provides the tools to identify what they want, prepare for change, and cultivate the necessary skills and self-confidence key to a successful career transition. The insights and actionable steps contained in this book make it an invaluable resource for professional women looking to achieve success and navigate the transitional stages of their career, re-enter the workplace after a career break, or who simply want to develop the tools and skills to make smart career move.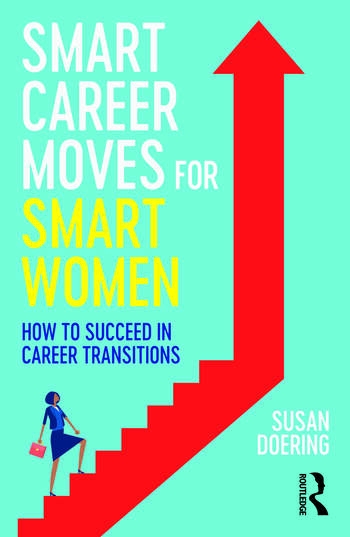 Daughters – How To Untangle Yourself From Your Mother – Julia Vaughan Smith
It is for all daughters who have a difficult relationship with their mothers, and who want to understand the nature of the entanglement and to step out of it. At the heart of such relationships is emotional trauma, which comes down the generations. I bring compassion to mothers and daughters recognising that we are caught up in the past, and hope for daughters that they can fully become themselves.
Once A Mother, Always A Mother – Annette Byford
Becoming a mother is not just a question of learning how to bring up a child – it brings with it a profound change of identity. The same happens years later, when children grow up and leave home and the mother's job is, supposedly, 'done.' Yet this phase of motherhood rarely gets attention. In this moving and thought-provoking book the author of A Wedding in the Family, Annette Byford continues her examination of how mothers experience family transitions and how it impacts their sense of who they are. The book focuses on the practical and emotional challenges and tasks of being a mother of adult children, from the experience of the empty nest through being a mother-in-law, grandmother and negotiating growing old.
I have been gifted A Single Mother and the Dating Game: Tips on how to Manoeuvre the Dating Minefield** which provides personal experiences many single mothers can identify with.
I have to say I really wish this book was out a few years ago when I was single as it covers the emotional turmoil of being single and a mother, to trying to manage a household while being employed or having a business. It also talks about overseeing finances to being flexible when going on dates; all of which make for a difficult process.
When I first started my blog it was all about single mum dating and how I got tackled the dating game. This book attempts to lift the veil on by providing candid examples, moving stories and tangible tips.
The author holds workshops where the attendees will be empowered and learn from the practical exercises and the guidance on offer. If you know any single ladies especially mothers then this book would be great for them.
If you want to purchase this book from Amazon then this is my affiliate link**
A naive activist is hired by a corporate villain but doesn't realize it. Cue one awkward farce, a twisty puzzle, and the slowest of slow burns in this opposites-attract, ice queen romance. Nine years ago, aloof, icy Michelle Hastings chose career over love. She's now living with that choice as she rules a secret corporation catering to the rich and powerful.
Enter Eden Lawless. The guileless activist finds it a bit weird being employed by a mystery organization
to bring down a corrupt mayor. But, hey, she's up for a challenge. Much harder is getting her beautiful
new boss out of her head. The pull between them is electric. Book one in The Villains Series is a lesbian romance filled with intrigue, humour, and heart. It's set in The Red Files universe but can be read as a standalone series.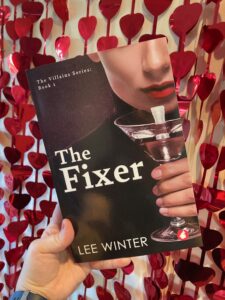 From Rock and Roll legends to ministers of state, this literary journey brings in some of the most iconic and formidable characters of our age by a formidable, trailblazing woman who has lived through myriad incredible moments in time. From The Who and The Jaggers to the Royals and State leaders, Sally has seen it all and worked with massive household names.
From her time with the fated American rock band Lynyrd Skynyd, through to Classic FM and all round the networks of Charity Projects, Comic Relief and numerous other high-profile events with the likes of Princess Diana, the stories are vivid and eye-opening.
Sally was the first woman in the UK to get a tattoo over her mastectomy scar having battled breast cancer. Sally was the first female tour manager for The Rolling Stones, Peter Gabriel, The Who and Lynard Skynard. Sally really is the epitome of a true, strong, independent, trailblazing woman. Find out what really happens in the places where cameras don't go! Capture a unique awareness of the real journeys that paved the way for some of the most inspiring figures and groundbreaking thinkers and performers of our time, from the perspective of a Norland Nurse. Rock'n'Roll Nanny is a must read for fans and believers alike and provides immeasurable insight, unseen images, photographs and thoughts into some of the most prolific people of our time.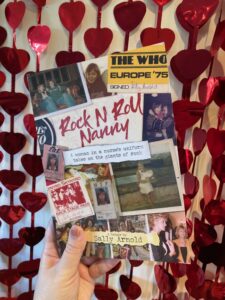 Ary Long is a conspiracy theorist, Jordan Burke is a science guy – and never the twain shall meet… until, through chance encounter and a bizarre symbol, their lives take an extraordinary turn. Thrown together by a mysterious group and hunted by their bitter enemies, the unlikely pair scour the globe searching for the roots of the ancient symbol, uncovering the reality behind the existing world order and the arcane, metaphysical wisdom known as Logos.
13,000 years of exploitation
3 months to put it right
HISTORY IS NOT WHAT YOU BELIEVE
The Labour Party election victory of 2019 ushers into power a radical socialist government which swiftly mutates to a British form of totalitarian Marxism in its quest for social justice and equality. Dominic Green, a Labour Party activist and celebrity chef, is caught up in the economic and social crisis as the country lurches towards civil war. Taunted by the jibes of his volatile Spanish wife, Rosa, he moves from denial to acceptance to opposition and becomes a totemic media figure in the struggles. His marriage is in terminal decline; Rosa cannot forgive his philandering or his support of the government. His family falls apart as Rosa leaves him and one son is incarcerated, whilst the other attempts to liberate his sibling. Labelled a turncoat terrorist he is hunted by the brutal SNPS state police whose attempts to subjugate the population includes 'urban scarecrowing'.
Who can he trust as he goes on the run whilst assisting the resistance movement? Will Rosa forgive him as she tracks his public pronouncements and his efforts to free their son? Will Dominic escape the clutches of the SNPS as the net closes? Will international outrage translate into military intervention as sections of the armed forces rebel? Can Dominic survive and recover his relationship with Rosa and their surviving son?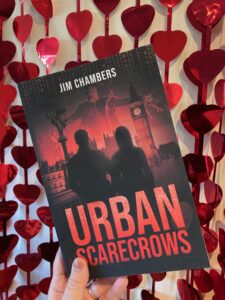 It is 1955. An East German agent – a disillusioned man who hates pretty girls – is sent to spy on a non-existent missile test in Cyrenaica. It is intended that he be caught. Ulrica, his boss, is busy smuggling stolen paintings and coins to the West in readiness to defect.
A group of British Army and R.A.F. officers, aware of communist traitors in the Civil Service, devise a deception to draw them from their lairs.
Every subterfuge miscarries. Ingenuity counts for nothing. No one foresees the outcome, yet everyone ends up with more or less the slice of cake they deserve.
Major Dardry is a wily and perceptive intelligence officer. Ulrica too is a heroine of sorts. Her espionage threads go back to wartime Tangier and although living out a life which she neither sought nor enjoys, tries to lessen the chaos and damage which she is tasked with sowing.
In a small university town in East Germany, during the hard winter of 1955, a plot emerges – tangled yet uncontrived – to put a lump in your throat. Told to the author by her grandfather, this is a tale of fear, distrust and bravery. Threads of doubt and deceit are interwoven with endearing touches of goodness, dry humour and the bygone patterns of everyday life. Its gravity is simple yet emotional.
Uta, a young police lady, is plucky and right-minded having had fixed on a plan, gives it her best shot. Isolde, a shy and ingenuous musician, with her patched clothes and innocent ways, submits obediently to a wrongful death.
The players, inured to hardship and intrigue, are neither deluded nor pretentious. They have simpler and less hard-to-unravel motives than modern society's galaxy of posers and dissemblers.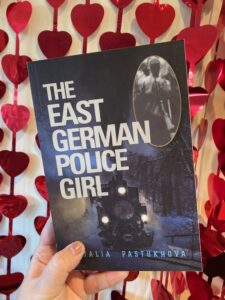 Life expectancy in the UK is increasing, yet we still live in an ageist society. Rebecca Ronane aims to subvert these prejudices and reverse the expectations surrounding getting older. She knows that women over fifty, with their accumulated life experience and knowledge, are a force to be reckoned with.
Her book, Forward After 50, is aimed at women seeking to reinvent themselves as retirement looms and the children fly the nest. This is the time, Ronane, argues, to explore new opportunities and to chase the
dreams that have been sitting on the back-burner for years. But it all starts with unlearning what society dictates.
This book helps reframe ageing in the minds of women over 50 by offering insights into the ways they might be limiting themselves. It's time, she argues, to rethink how we talk about ageing and to associate getting older with regeneration, rather than degeneration. The world, Ronane says, may not be prepared for a surge of healthy, innovative, passionate women, but they are here none-the-less!
How Far Would You Go To Take Revenge?
When Sol Nemo, a rich but mentally-troubled private investigator, learns of the kidnap of the wife of the man who's been like a father to him, he responds instinctively to the call for help. But, unfortunately, Sol's bargained without the betrayal of his trust and the life-threatening consequences that follow.
So begins this intriguing tale of murder and revenge set against the backdrop of South Africa's breath taking landscapes and the vibrant cities of Cape Town and Port Elizabeth. Step by step, as the story unfolds, Sol has to confront a web of deceit and corruption with which he must wrestle; just as he must wrestle with the crippling anxiety that periodically overwhelms him. And, as if this wasn't enough, Sol must also decide his response to his on-off lover's recent overtures. Is her sudden rekindled interest no more than the lure of his vast inheritance or does she really wish to cement a long-term future together?
From all this, Sol emerges as a protagonist with many of the doubts and weaknesses that afflict us all but, in the final reckoning, he too must answer the question: How far will I go to take revenge?
The Dove is Dead – John Uttley
The final book in The Unholy Trilogy by John Uttley. A bitter-sweet tale of life, death and a changing world. "We're out of time," said Dad, with a resigned grimace.
"Yep, it's not just our Lancashire that's gone.
The whole country is another place. Manufacturing, our religion, even what a man should be, and I do mean man this time, Amy," Bob added.
The northern grammar school pals, Bob Swarbrick and Richard Shackleton are now well into their seventies. While Richard's daughter, the 'delightful mistake' Amy, is preparing for her Finals at Oxford, they're more concerned with the viva they'll be facing soon with the Almighty. Early boomer men and woke Gen Z girl tread a path together through a world of western cultural decline and collapse of faith in a searingly sad but still joyful celebration of life and death.

Where's Sailor Jack? – John Uttley
Bob and Richard were part of the one generation of lower class provincials in England ever to get a real shout. Grammar school boys from Lancashire, they'd shared in the great flowering of working class culture from the late Fifties to the mid-Sixties, before rising with the meritocracy in business and industry. By their own admission, they'd taken far more out than they would
ever put in. Now in their sixties, they still occupy their hinterland of church youth club innocence. Richard looks for meaning and Bob purpose. Richard sees events as fickle fate, presently working in his favour, Bob as a catalogue of decisions he'd enjoyed making, with some bad ones currently coming home to roost. As they look for someone or something to believe in before the last trumpet sounds, both men are to be tested over the next year in life, love and death. Only one thing is certain: they will be changed.
No Precedent – John Uttley
No Precedent is the "poignant, funny, thoughtful and raw" sequel to Where's Sailor Jack?, due for release in July 2020 by novelist John Uttley. 'There wasn't a lightning strike at the church in Evesham where the funeral took place, which Bob regards as sufficient evidence that his theology is sound.' The northern grammar school pals Bob Swarbrick and Richard Shackleton are back, now facing the era of Brexit, Momentum and Donald Trump. The trials and renewals of Where's Sailor Jack? behind them, they find themselves in a world whose faith and politics have moved beyond their sphere of influence and feel increasingly cut off from their roots. Bob, now settled with Wendy, must reconcile old memories and new children while Richard must save his family from themselves. Along the way, they are adopted by the lascivious Lucy Fishwick and her predatory daughter Maddie, whose lives are as mad and chaotic as the radio play Lucy is trying to write and, indeed, the world itself. But despite the coming plague, it doesn't look like Armageddon. There is to be an apocalypse, but one of personal dimensions.
We don't all go together when we go!
---
DISCLAIMER: If marked with a ** then it is an affiliate link – if you purchase from this link I may receive a few pennies from the retailer. It doesn't increase the price you are paying.
DISCLAIMER: This item has been gifted to us but our opinions do not reflect on the products company, or the thoughts of any social media companies we have shared this review on.
We give our 100% honest opinions on the products we test and we have declared it is an AD and gifted as required by the ASA guidelines
Some books have been previously mentioned in other gift guides but are marked as an ongoing ad with Lit PR.