Got2Glow Baby Fairy Finder [AD]
When we were at BlogOnKids earlier in the year, we saw these on display and we knew Ava would love them so we are really lucky to have been gifted one of the Got2Glow Baby Fairy Finders from WowWee.
The Baby Fairy Finder lights up as it detects virtual baby fairies around you, follow the lights and you'll find baby fairies, I personally think this is super cute and adds a bit of magic to the whole experience. Ava really liked this and thought it was 'really cool' in her words.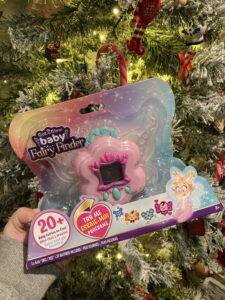 The Got2Glow Fairy Finder has been brought out in a miniature and very portable size, it is a similar size to a Tamagotchi (or other brands). It includes 20+ New Virtual Baby Fairies for the children to find and the best bit is the Baby Fairy Finder is compatible with other Got2Glow toys too. If you have the Fairy Finder Jar then you can transfer the baby fairies into your Got2Glow Fairy Pet Finder or Got2Glow Fairy Finder to unlock rare fairies. I really like the idea that you can watch as your Love Baby Fairy transforms into a virtual Love Dog Fairy or original Love Fairy!
The idea that it is portable and not too clunky is great as it means that the kids can take it to a friend's house, the park, use it in the car etc. It makes it super easy to find virtual fairies everywhere!
Your children can bond with their baby fairies easily by feeding them and playing with them.
The kids can choose from 3 Brand New Games to play with their baby fairies:
Follow the Fairy /
Catching Fairies / Fairy Frenzy!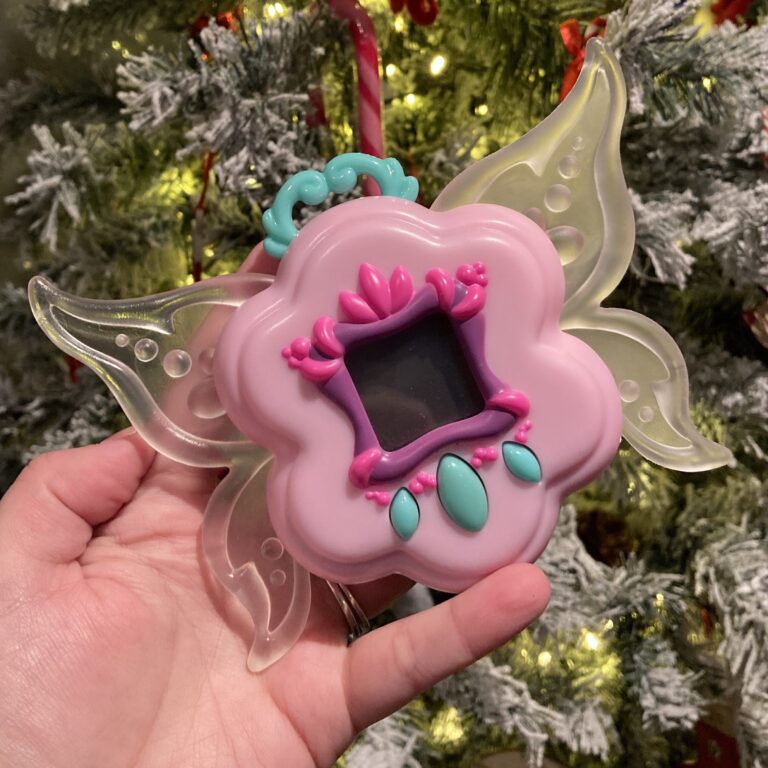 Find My Fairy App
While your Baby Fairy Finder is fully functional offline, you can download the Find My Fairy app to view your entire collection and learn fun facts about every baby fairy you find! Plus, keep an eye out for secret codes that will allow you to unlock new virtual baby fairies throughout the year!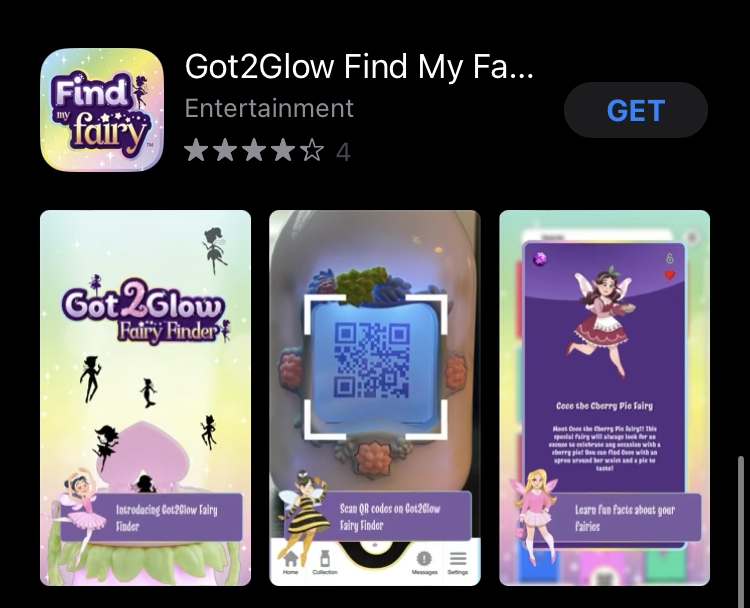 Where Can You Buy The Fairy Finder?
You can purchase the Baby Fairy Finder from Smyths, as well as the Pink Fairy Finder and The Glow In The Dark Version and the Pet Version is available in some stores depending on availability.
---
DISCLAIMER: This item has been gifted to us but our opinions do not reflect on the products company, or the thoughts of any social media companies we have shared this review on.
We give our 100% honest opinions on the products we test and we have declared it is an AD and gifted as required by the ASA guidelines
---