We have been lucky enough to work with Cats Vs Pickles once again on their venture into B&M Stores. We have been gifted another set of cats and one pickle for us to show you. We are so excited for these to be stocked in B&M as it means it will be even easier for us to get our Cat vs Pickle fix when new ones are brought out.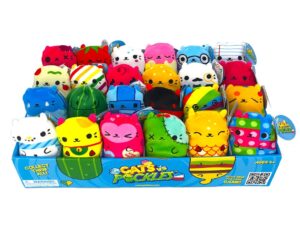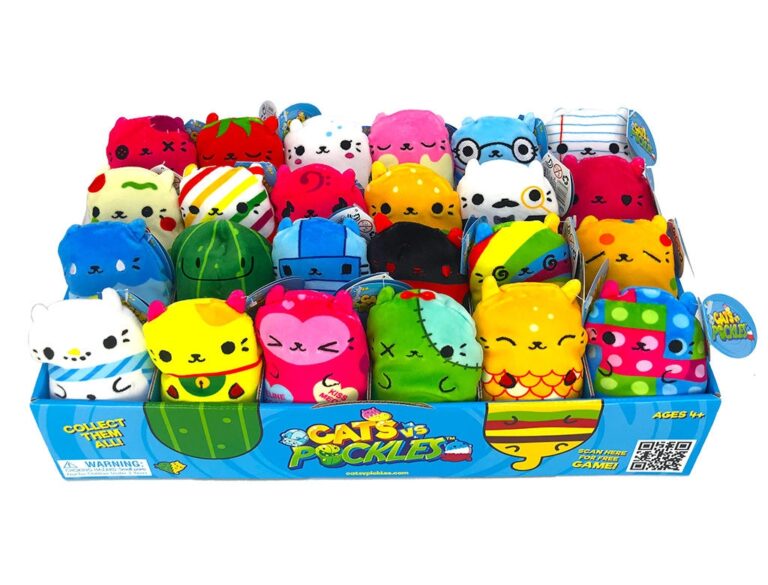 They are extremely popular in America and they have made their way over the ocean to us and have proven themselves to be just as successful with us brits!
In case you didn't know Cat VS Pickle toys are made from a super soft plush fabric which is stuffed with beans for a super squishy feel without the memory foam. They come in various colourful prints and each character has a name to reflect its "paw-sonality".
We have mentioned before that we love the extra little details that have been put into each of these toys as each plushie is different but they all carry the signature heart pickle mark on their bum. It is adorable and means you know it is the real deal.
There are 44 to collect in each series and series 2 is hitting the stores soon and this now includes a selection of B&M stores. It is now easier than ever to get your paws on a pickle with more stores getting in on the cat action.
One of the main reasons we love them is because of the themes and the new Christmas ones that are coming soon are definitely our favorite's so far.
You can see sneak previews of all the plushies including coming soon ones on their Instagram page.
Just some examples of our favorites are the "Holiday" cats like Fur-osty and Mr Waddles but to be totally honest…we love the whole holiday collection it is just purfect! We can't wait to get our paws on them, but we will just have to chase our tails whilst we are waiting.
The original CvP are around 4″ tall but I have since found out they do giant ones too which are called "Chonks", "Jumbos" and "Huggers". I found out today that new to the range (as found on the CvP website) that they also do condos for storing your plush in which is super cool and I hope these get added to the new range in B&M too.
They look awesome!
If you want to take your love for CvP one step further then there is a free game on the app store and Ethan loves playing it.
We have created a Youtube Review of our thoughts on CvP so if you fancied popping over here and giving it a watch we would be grateful and you of course get to see for yourself just how cute they really are.