This year we wanted to start a new family tradition by going Pumpkin Picking with the kids as we have seen it all over Instagram and Facebook and whilst googling locations we came across Hatters Farm in Takeley. The ticket price made us decide to go here over anywhere else as you pay by car rather than by person and the ticket price comes off your pumpkin at the end.
We had no idea what to expect and we went in as full pumpkin picking virgins but I can safely say we loved it and we are going back with Ethan on Friday. We found the whole system easy and the staff are super friendly, the pumpkins are also fairly priced compared to what we expected.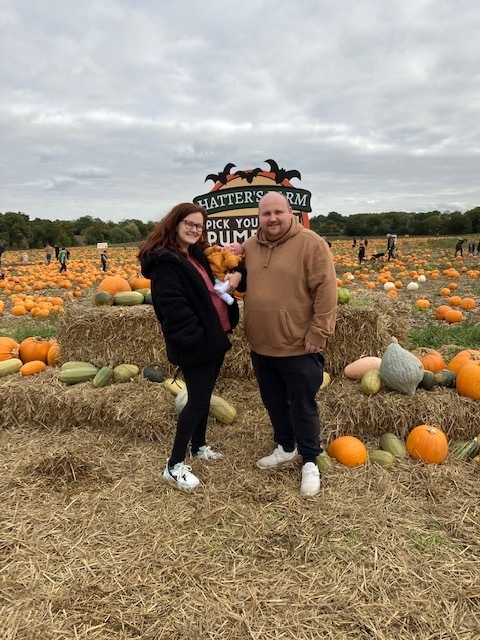 We have made two Youtube videos of our visit as thought we would show our visits as it is an awesome farm and it needs more recognition for it.!
As well as the pumpkin picking they have a Maize Maze and the awesome Pumpkin Cannon which shoots onions and squash. These are extra to the ticket price but both are totally worth it. The entry to the Maize Maze is £3.00 per person (0-3 yr olds / non-walkers go free) and the cannon is £2.50 per go or 3 for £7 and honestly I totally recommend a go on the cannons even if you don't do the maize maze.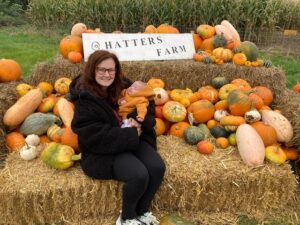 We had a brilliant time and would totally recommend it, we plan to go yearly as a family tradition now with the kids. The whole day cost us around £14 with 3 pumpkins and two smaller pumpkins/squashes and 3 goes on the pumpkin cannon, we thought this was such good value and we had the best 2 hours with the kids making lots of memories. There is a food van there too with burgers and chips which the kids enjoyed but this is paid for separately and isn't run by Hatters Farm directly.
In all honesty though we had a brilliant time and would definitely say its a good morning / afternoon out if you are local.