Items that feature in this guide have been gifted by the company – these are marked with ad at the start
Welcome to Megan's Annual Christmas Gift Guide 2023! The most wonderful time of the year or the most stressful depending on how you look at it is, is upon us and with that time comes buying presents. This year, I've tried to cover all bases from small gifts to slightly larger and I have tried to stick to a max budget of £50 as we all know money is tight right now for everyone. So sit back, grab a beverage of your choice, and let's get started on making this Christmas season one that is less stressful! My previous Christmas gift guides from 2021 and 2022 are linked if you want to take a look back at those.
Gifts For Adults
The Littlest Illustrations
My friend Nicole is an amazing photographer and when she isn't taking photos she is doing amazing illustrations on a commission basis. I love her illustrations, they are full of love and care and each is so individual and special. She also makes cards and her yearly calendar – which I do own from this year (2023).
Her website is http://thelittlestdarlings.com/ but she does prefer her orders to be placed via her instagram account if possible.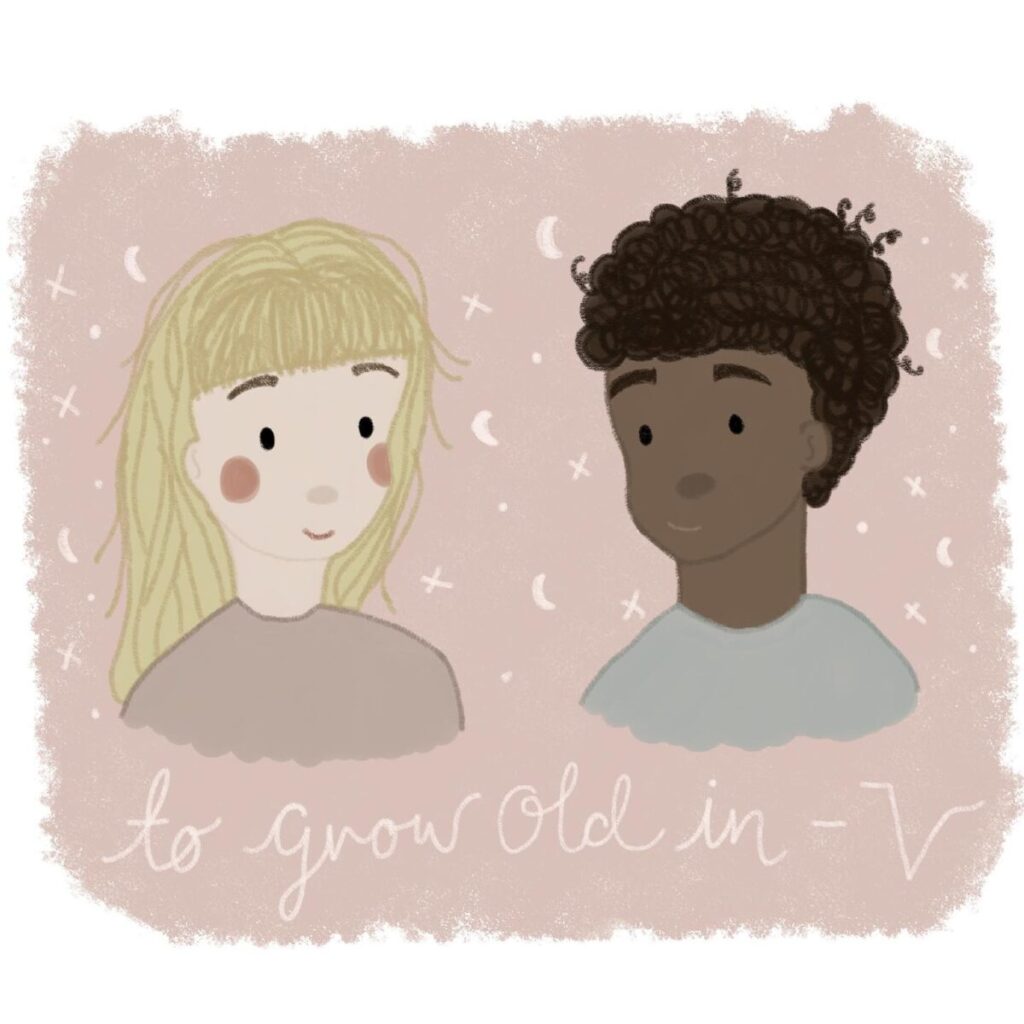 The Crafting Teacher
I have followed "The Crafting Teacher" on Instagram for some time now and I had to include her as I just love her range of personalised items especially for Christmas with kids. My personal favourites are her range of jumpers and how adaptable they are for your needs. They also look super cosy I will have to purchase one to confirm this but I can imagine they are! You can order via her website or via DM on instagram but she prefers her website for orders.
Nellou Jewellery
I have followed Nellou on Instagram for a while now and love their jewellery I think it would make a great gift and they are definitely pieces that can withstand the test of time and can be worn again and again.
When searching their website for gifts under £30 I came across this gorgeous Paperclip Bracelet (£28) which is made from eco silver. It has an adjustable length which ensures a comfortable and secure fit for any wrist size. What I really like is that is hypoallergenic as well as durable with a high quality finish.
The second product I really liked is the Wishbone Necklace which I think is super delicate and elegant as it is on a light 16 inch chain. The wishbone adds a touch of charm as well as symbolism, making it a meaningful accessory.
Check out their website for gifts fitting all budgets and requirements.
Badminton Racket and Net Set From Badminton HQ – ad
The Yonex GR303 is a badminton set complete with 4 durable steel framed rackets, 2 nylon shuttles, net and net posts. The 4 steel rackets included in the set are durable and built to last and would be perfect for anyone who loves the sport. The set itself includes4 rackets, 2 shuttlecocks, the net and a handy carry case. It would be the perfect gift for a sport lover in preparation for the better spring and summer weather.
You can get hold of this set here and if you have been offered a better price elsewhere then they will beat it* (terms and conditions apply)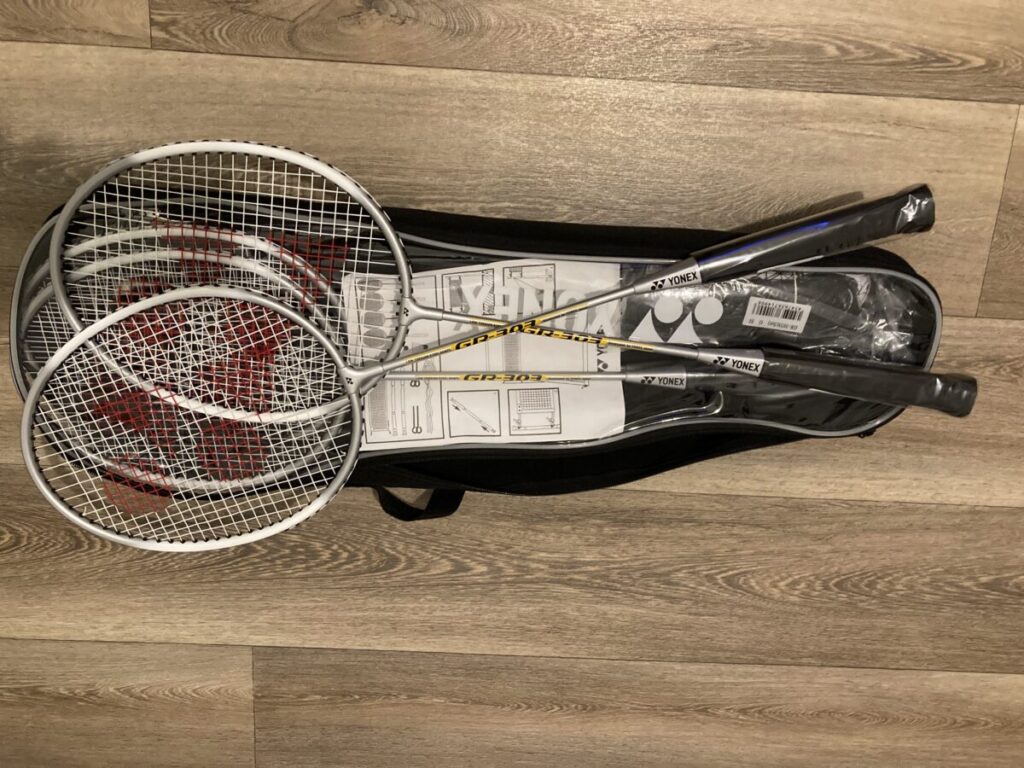 Stocking Fillers
Grace & Stella Rainbow Bath Bomb – ad
Grace and Stella's rainbow bath bombs is an ideal stocking filler for kids and adults! It is made with a no-stain formula and soothing oils that help pamper very tired skin and body aches. I love the natural lavender extract and the bath bomb is gentle on the skin and has moisturizing ingredients too such as shea butter, coconut oil, argan oil and olive oil. It comes in a cute little box and is available in single packs or 4 packs. It is also classed as a vegan bath bomb, so it makes a great item for secret santa or to put it in a care hamper. You can get them in the UK from Amazon as well as other stockists.
Teddy Eva Scents
Teddy Eva Scents is my favourite wax melt brand and they are honestly so funny if you follow their instagram page. They are a down to earth and honest business and this allows them to be transparent with their products, costings and marketing. Ross who does a lot of the social media isn't everyone's cup of tea but we think he is brilliant and Rachel and Jenny work their butts off to get the restocks done on time for everyone to enjoy. They do an advent calendar each year but I THINK this years one has now sold out but I might be wrong. If you want wax scents that actually smell like they are suppose to then you buy them from here, no other businesses have matched up in my opinion. They have also branched into brownies this past year and I still need to try them but they look amazing so I don't doubt that they taste lush.
Harry Potter Gifts From Kellica – ad
We have worked with Kellica across many different projects over the years and this christmas is no different. We have worked with them on their advent calendar release which you can see daily on our social media channels as well as their gift baubles. Each bauble comes with a gift inside which could be a pin or a necklace depending on the design. I love how much detail goes into the items from Kellica and as a Potter head the items are a must for me as a collector. Kellica do other brand items too but obviously Harry Potter holds my heart tightly. They have items for every budget, design and house and would make a great stocking filler, secret santa item or a just because present. Our favourite bauble is the Hufflepuff bauble but the others we have been sent are gorgeous too and would make wonderful gifts.
If you use "DIARY10" over on their website you will get 10% off.
Drink Gifts [18+]
Say It With Champers – ad
We got a lovely bottle of champagne sent to us with a personalised Christmas message on it. I have been assured as I can't drink it that the champagne is full of character, it is light, fresh, and it has a hint of citrus fruit flavours. Say It With Champers have told me it is an English sparkling wine which I love as we try to support locally if possible. Obviously being pregnant this year I cannot try it myself but Nick is looking forward to cracking it open with our family over Christmas this year. It would make a fabulous present for family that is far away or as a gift to a business contact. You can get yours here with free 48 hour delivery.
CleanCo – Alcohol Free Gin
Nick and I don't drink alcohol usually (currently pregnant so can't anyway) so we love CleanCo as it means we can join in without the effects of the alcohol. We have worked with them before on gift guides but this time we went for the Clean G – Gin alternative as we haven't tried it yet. If you haven't heard of Clean Co then it was created by Spencer Matthews before the birth of his first child when he decided he wanted to make a life change.
Previously we got gifted the Clean W which is the non-alcoholic take on Bourbon Whisky. I loved how it had characteristic notes of oak and sweet vanilla and it tasted great with coca cola so I can't knock it. We really like CleanCo and Nick and I both agreed that we would drink it over "Proper" alcohol any day. You Can Shop The Whole CleanCo Range Here.
To Make A Clean G & Tonic
YOU'LL NEED
50ml Clean G
150ml Indian tonic water
Slice of lime to garnish
Highball glass, ice
TO MAKE
Simply fill a highball glass with ice, pour over a 50ml measure of Clean G, top with your tonic water of choice and garnish with lime. Delish!
Family Board Games
Sheep Dip Board Game – ad
Sheep Dip is aimed at players aged 7+ and it is aimed at 3 to 6 players. It takes around half an hour to play once you know the rules and luckily for me the rules are simple as I'm useless when learning new games. I really like how the game comes in a smaller box than most board games so it makes it easier to store as well as take with you on travels. Sheep Dip is available online and at a selection of toy shops for around £18-£23, and if you're after a different type of game for your post turkey feast this year then this is for you and your family.
SHENANIGRAMS Tile Game – ad
SHENANIGRAMS is a brand-new, mega-mischievous, tile-based word game that ages 8+ will love! It is guaranteed to become your go-to game for family board game nights, travel adventures, date nights, or rainy day fun. It is super easy to learn and we love it as it is travel friendly. There is no bulky box, no board, no excess packaging which is great for us as it means we can simply pop it into our bag.
Due to the ages in our family we are super competitive when we play games and SHENANIGRAMS is just the game for us as we build, tag and steal words from each other and try to fight to be the first to use all of our tags and shout "SHENANIGRAMS!". It is aimed at 2-6 players so you can either play it in a small group or all the kids can get involved. We love it when all the kids get invovled as it gets louder and more competitive every time.
Shenanigrams is 100% carbon neutral and it has been designed to last the years so you can get many games out of it without it breaking or disintegrating.
You can get your own copy of Shenanigrams at Happy Yeti now and have it in time for all the christmas shenanigans.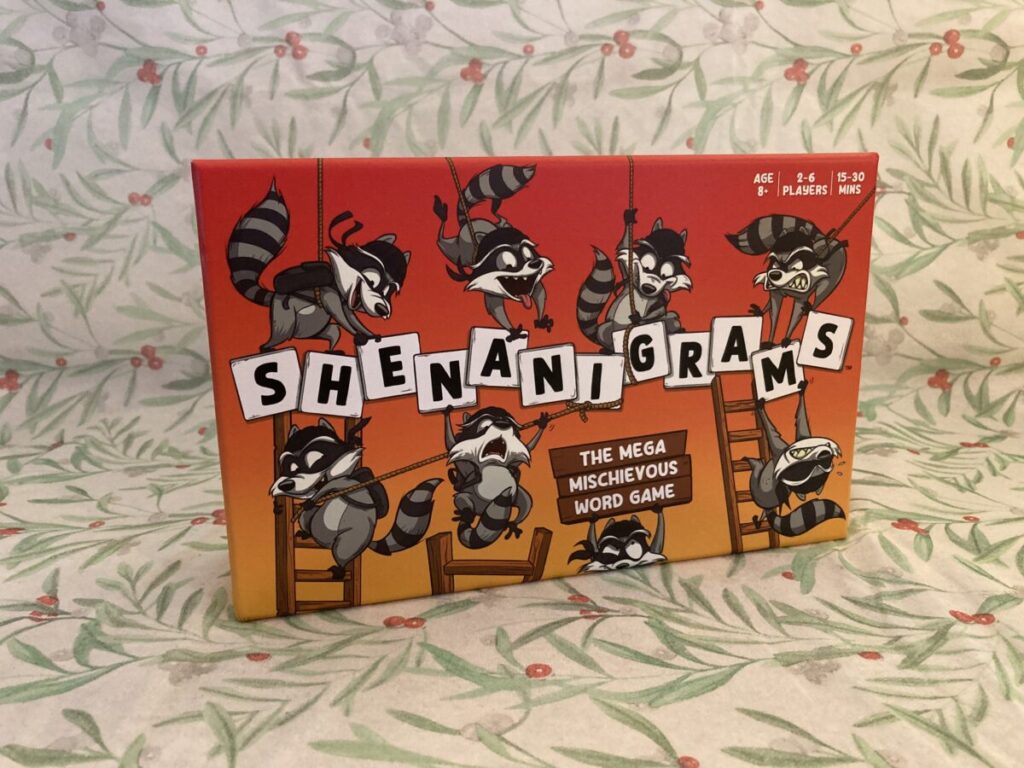 Gifts For Kids
Gummee Glove
Gummee Glove is my go to teething life saviour and I personally think every parent needs to know about them. They also do a larger size for adults with additional needs which is brilliant as it isn't something that every business would take into consideration. Jodine does so much for everyone else and the business idea came to her when her kids were struggling with teething and I am so glad she did. Her products start from newborn and follow the babies up as they grow with not just gloves but a teething mallet too which is perfect for when the molars come through. Her full range of products can be found here and she has just recently launched a mini steriliser too for dummies as well as two awesome plushies which are ideal as a comfort toy and a chewing aid.
Colourful Hair Braid

s By Carina
As a 90's baby I used to love my hair braids and when I saw a local mum to me had started a business making hair braids I was all for supporting her. She sells them via Etsy and Instagram too. She has different themes, styles and packages available to suit everyone's needs. Is it wrong to be 30 and want a braid for my hair?
Elfland Buddy's Christmas Treat Box – ad
If your kids are still the age to find Christmas magical then they will love this box as it will transport them to the magical world of Elfland. I saw this box previously at Blogon and it is brimming with fun gifts, activities, and downloads that little ones will love. You can enjoy more than 30 different puzzles and games in Buddy's Christmas Creative Wonderland activity book and then you can wind down by popping on an Elf Eyes self-heating eye mask. The eye masks are AMAZING for migraines too if you can nab one from the kids.
The book included is called The Lost Wish and it is brilliant, we read it last year and you can join Siena, Buddy, and Gabi as they set off on a remarkable journey into a mystical land that's filled with adventures, magic, and festive fun. (There is an audiobook if that's more your jam)
WHAT'S INCLUDED:
Box of 5 Elf Eyes self-heating eye masks
Magical wish wand and spells
Buddy the Dog plush toy
The Lost Wish book
Bumper fun activity booklet full of festive puzzles
Buddy's hide and sleep game, suitable to play all year round
Exclusive free audiobook downloads
Contents suitable for children aged 5+. You can purchase your own box here.
Foldable Tri-Scooter From Skate – ad
The Xootz Scout Green Foldable Tri-Scooter is the perfect scooter for younger beginners, coming equipped with three large wheels for stability, a rear brake for control and soft handles for maximum comfort. This scooter also has an adjustable bar which we loved as it can grow with the owner and allow for longer usage. Ethan and Ezra were quite taken with the fact that the three wheels come with motion activated LED lights that will flash as you ride! Ezra is still a little tiny for it but we are hoping he will love it by next spring/summer.
As it is aimed at younger riders the company have made sure the steering is easier with the tilt and turn system, encouraging balance and coordination development. (The extra wide deck and grippy wheels also assist with this!). The recommended age is 3-5 years +.
---
DISCLAIMER: This item has been gifted to us but our opinions do not reflect on the products company, or the thoughts of any social media companies we have shared this review on.
We give our 100% honest opinions on the products we test and we have declared it is an AD and gifted as required by the ASA guidelines