With the colder winter weather on its way, I know that I am not alone when I say to kids that I don't want to go outside and play especially if it is raining so staying active is a lot more difficult. Luckily we have been gifted a solution to this dilemma. We received this super fun indoor (and outdoor) toy called "Jump It – Wipeout" and it is part of the @charactertoys Stay Active range.
What is the Jump It – Wipeout?
Once built there are a variety of options but I am sure most of us have seen the Tv show total wipeout – think of that and you are basically there. In order to play you have to jump over the rotating foam covered bar which is approximately 71cm in length. Seems too easy? You can choose your mode and make it as hard or as easy as you want too!
There are 3 modes of play with the Jump It – Wipeout:
Normal – jump against the clock for a set time at a set speed of either low, medium or high speed.
Challenge – Things really heat up here and as you jump the speed increases a little bit more each time.
Reverse – The jump bar will change direction from time to time to keep you on your toes and to create an even harder challenge.
There are 5 different music tracks to choose which come out of the main unit as the speakers are built in. The kids really enjoyed competing against each other and probably got a little too competitive at points. The idea is to see who can last the longest while cranking up the speed.
Ethan kept saying Who will be crowned the "Ultimate Jump It – Wipeout winner?" like he was on the TV Show and they even debated if they need a winners medal. My kids don't do things by halves now a days.
What batteries does the Jump It – Wipeout require?
You will need to purchase 6 size D batteries, we found them in Home Bargains for the best price as they come in packs of 2 so it can get expensive. We paid £1.29 a pack but we have seen them in other shops for double that per pack so shop around.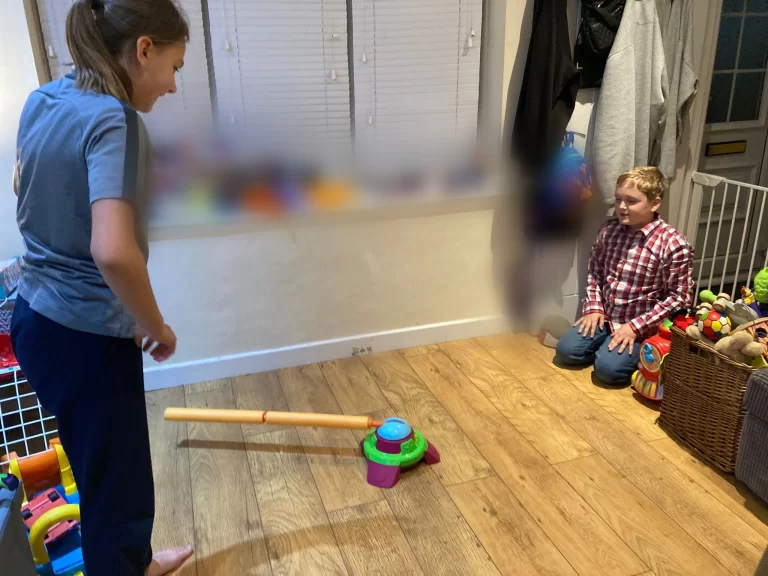 Where can I buy the Jump It – Wipeout?
You can buy the Jump It – Wipeout from @smythstoys (click here to buy) It has a RRP of £59.99
It is really easy to assemble and disassemble so you can either store it in the box or put it away as it goes quite small when its apart.
Why is it important to stay active?
Staying active is important for everyone, but it is especially important for children and teenagers. Not only does it help improve physical health, but it can also improve mental well-being. Staying active can increase movement, balance, co-ordination and reaction time, as well as social skills, self esteem and confidence. It is also a great way to prevent childhood obesity.
I love that the Stay Active range can be used both indoors and outdoors and I am sure the kids will get a lot of use out of it no matter the weather!
Thank you so much to @charactertoys for sending us the Jump It Wipeout to try it out and if you want to get your hands on it, I would act quick as I predict it will be popular with Santa this year.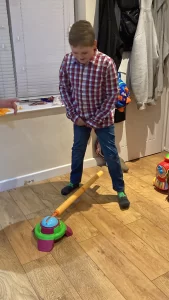 ---
DISCLAIMER: This item has been gifted to us but our opinions do not reflect on the products company, or the thoughts of any social media companies we have shared this review on.
We give our 100% honest opinions on the products we test and we have declared it is an AD and gifted as required by the ASA guidelines.
---