My Squishy Little Dumpling Review [AD]
Ethan and I have been GIFTED a new toy to the market called My Squishy Little Dumpling. They can be found in most toy stores including Smyths Toys Store for £14.99.
My Squishy Little Dumplings fit in the palm of your hand and are quite lightweight considering the size of them is quite large. If you squeeze their cheeks it allows them to pop out their unique personalities, the dumpling we have linked above is the same one we got sent but there is 4 to collect! Each dumpling has over 50 reactions and different accessories so you can dress them up, tickle them, shake them, and they light up as you play and make the cutest sounds!
We weren't too sure what to expect when this toy arrived as we hadn't seen them advertised or in the toy stores until just after they turned up with us. They are really new to the UK and appear to be causing a stir as they become more well known. We didn't know which dumpling we had until we opened it and popped the legs out and this was a cute way to find out and can be seen in our Youtube video.
These remind me of a modern day Furby mixed with a squishy toy and Ethan loves it and keeps playing with it and interacting with it. Often we find toys are a short lived wonder in this house but this one seems to of kept his attention longer than most and I would say that is due to the 50 reactions that it comes out with.
I tend to judge a toy on if I would buy one for Ethan's friends if they had a birthday or for a Christmas present and we would agreed that we would buy one for his friends when the party season comes around. It is more than I would usually spend on a present for a friend but I do believe that this is worth the £15 price tag.
We have since seen the advert on the tv and the kids went crazy for it as it is fast paced and very catchy and they were super happy that they were one of the first to get one in the uk.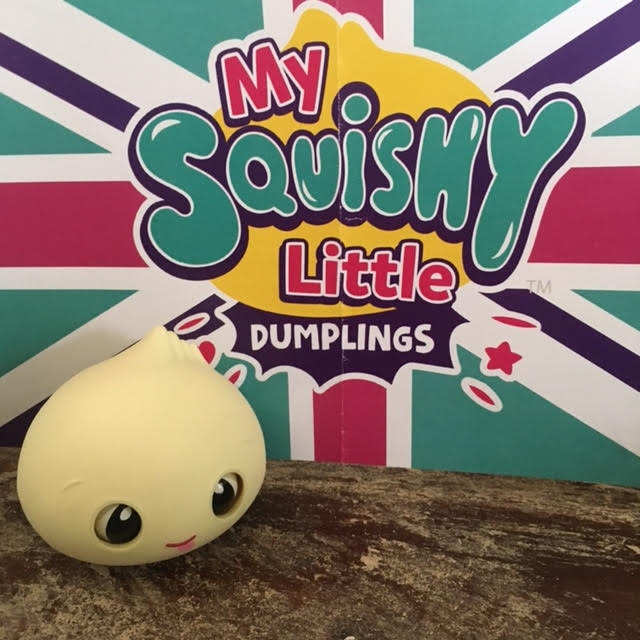 We have both said if we were to collect them that we would want to get Dip next as he is super adorable and then we would move onto getting the girl characters. I hope to get one of the girl characters for my niece for Christmas as I really believe that these will be high up on the must have toys this year.