We have been gifted a set of Personalised Cutlery by a company called "Byhappyme" and we got to choose if we wanted Teddy bears or Animals. We chose to get Animals as I picked the cutlery for a friends little girl as Ethan now uses adult cutlery and they are adorable. The engraving is clear and set really well above the animals as some companies do it too close and it can look really messy.
Ethan has a set from when he was christened and despite it being six years on they still look brand new and they haven't been affected by washing them or the dishwasher use. I was super impressed that from ordering to receiving the cutlery it was about 3 to 4 days maximum. They arrived signed for and well packaged and could easily be sent straight to the receiver if required.
They would make a perfect gift for a new baby or a christening as they are thoughtful, well made and a practical present. They also have other sets available such as this cute dummy and cutlery set which comes with 3 dummies which are personalised as well. The dummy and cutlery sets come in at £29.75 on sale but are £35 full price. The double set is slightly more expensive than just the cutlery but it is worth it for a personalised present with that extra touch.
This particular set is currently on sale for £23.38 which is a 15% discount. (Full price is £27.50). They also have a Racing Car, Princess and Star design but these aren't included in the sale prices. They can also be personalised.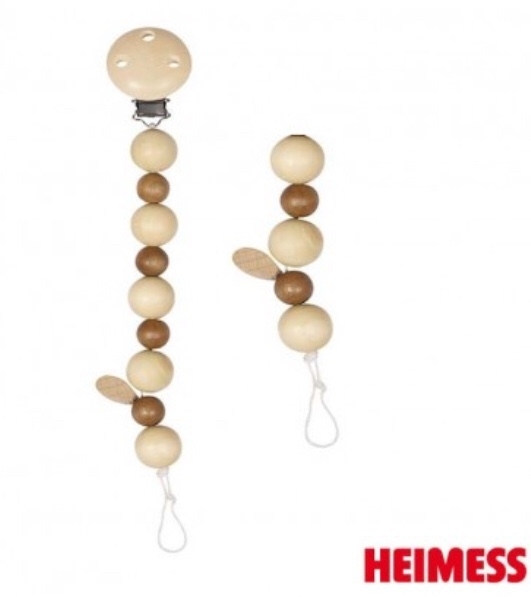 I love the products that "byhappyme" offer and the fact that most of them can be personalised. They have a great range of products and my other favourite products are the wooden dummy clips. They are great quality and the wooden ones are super cute and currently the latest mum must have.
The soft toy lion and rabbits are also super super adorable and they clip onto the dummy clip too. Great for babies who are at the teething and grabbing stage.
If you are looking for a more generic present for a little one then I 100% recommend the soft toys that they sell as they are super soft for snuggling. They are great quality and my favourite is the little dog teddy in brown which I will be buying for a friend who is having a little baby soon.
For more products check out their website here and I've linked my choices below:
Brown dog teddy – £12.00
Dummy Clips (unisex) – (£7.50)
Cutlery (blue box, animals link) – £23.38 on offer (£27.50 FULL PRICE)
Dummy and Cutlery Sets (boys, animals) – £29.75 (£35.00 FULL PRICE)