Tan Tan the Orangutan [AD]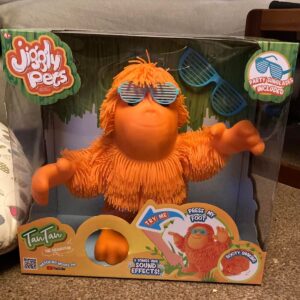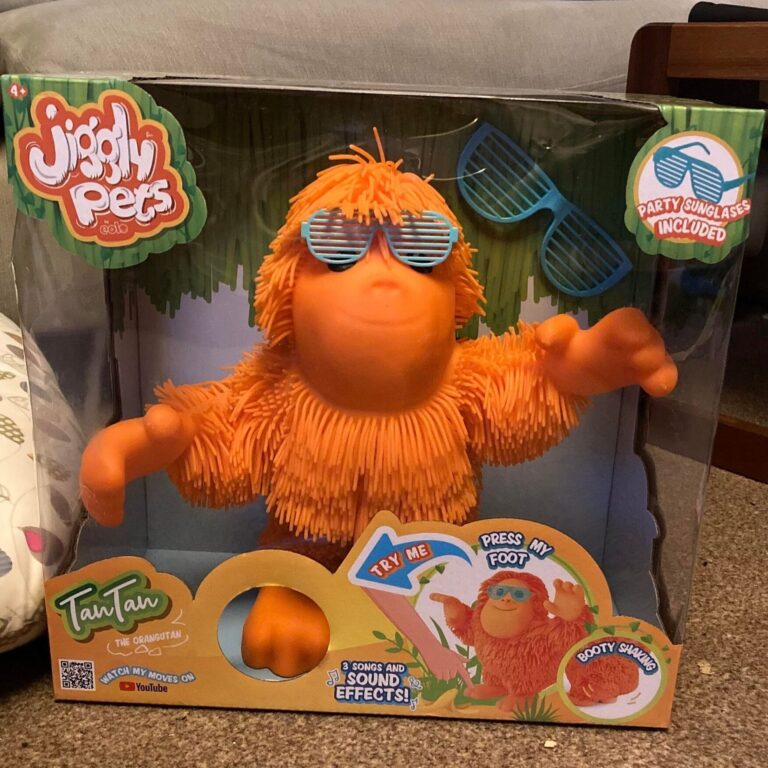 Meet Jiggly Pets newest member – Tan Tan the Orangutan and he is the King of the Jungle! He is a dancing Orangutan which has full body movement and 3 songs which he dances and shakes his booty too.
In order to get him to dance you just need to press his foot and he jumps into life. He has soft and stretchy bright orange hair which has the texture of a stress ball and is perfect to allow him to move to the beat.
The toy includes two sets of party sunglasses – one for Tan Tan and one for you!
Put on your matching sunglasses and copy TT's super moves and shake your booty along with him! Who has got the best moves?! He will become your best friend and you can take him with you wherever you go!
It makes for the perfect Birthday or Christmas present for kids aged 4+ who love to have a dance. Everyone will have hours of fun showing Jiggly Pets Tan Tan the Orangutan to their friends and family – he is hilarious and is going to get everyone moving!
Our Thoughts on Tan Tan
Ethan loves the beats that come out with and Ezra has taken a liking to it too as it is vibrant and moving so it is right up his street. It really is a toy that all the family will love as it is good old fashioned fun that doesn't require a tablet or internet so it can be used everywhere.
A thought this toy was brilliant when she came over and hasn't stopped making it play the music as she loves the tunes and she hasn't stopped dancing to them with Ezra. She said the tunes are super catchy and a real ear worm which she likes.
Tan Tan the Orangutan is available now at Smyths Toy Store and currently at the time of posting it is £17.99 down from £21.99.