One of my favourite places to go for a long weekend / weekend break is Amsterdam and surrounding towns/cities. I had no clue what to expect when I first went and despite reading a few blogs and guides I still wasn't quite prepared for how to experience the dutch life best. Amsterdam like many places has a few rules and expectations and if you stick to them then you won't have an issue with the locals or the police.
Do not take photos of the ladies in the windows or aim your cameras near the windows – if the ladies knock on the glass then stop what you are doing straight away
Only smoke weed in coffee shops and designated areas.
Do not smoke weed on the streets or in cafes that don't have signage allowing it
Do not jump in the canals / throw things in the canals / walk too close to the canals
My first bit of advice is to get the train from the airport it's usually 3 stops and costs under €10 compared to a taxi which is around €60. It's super easy and everyone speaks great English or you can use the ticket machines which have an english option. Do not take taxi offers from people hovering in the airport they are scammers and will either rob you, scam you or a mixture of both. Only use pre booked taxis, pre booked coaches or the train system.
I can recommend Smokey's and Cafe 420 for being welcoming places that are safe for you to smoke in but you can also purchase drinks and the Red Light Bar (coffee shop) is my favourite and bonus if you can get window seats as you can spend hours people watching and drinking beer.
As a side note If you love MIFFY there is a museum in Utrecht which is just a short train journey away from central Amsterdam. It's 100% worth a visit and you can access more information here
My top 5 Places things to do in Amsterdam especially if it is your first visit would include the following:
Anne Frank's House
It's not a cheery topic to start on but in all honesty it's an eye opening experience. I have done the tour twice and it really took my breath away, it is definitely a museum visit that will make you feel grateful for how you live the life you have. The tickets could only be booked via their website (2020) at the time of publishing this article but pre 2020 you could get tickets on the day if you queued. When I lasted visited in 2019 it was undergoing some renovation work but it didn't affect my experience.
Sex Museum
Another part of Amsterdam history but at the other end of the spectrum to the Anne Frank house is the Sex Museum. The museum ranges from telling the visitors about the history of the sex industry to rooms full of sex toys from past decades. There are plenty of photo opportunities around the museum and plenty to make you gasp and feel all the different feelings. It's was priced at 5 Euros when I last went but at 10 Euros I still believe this is a great visit and is a good addition to any trip. More information can be found on their website, and tickets can be purchased on the door. Plus side is they are open until late so it can be fitted in around oher excursions and trips.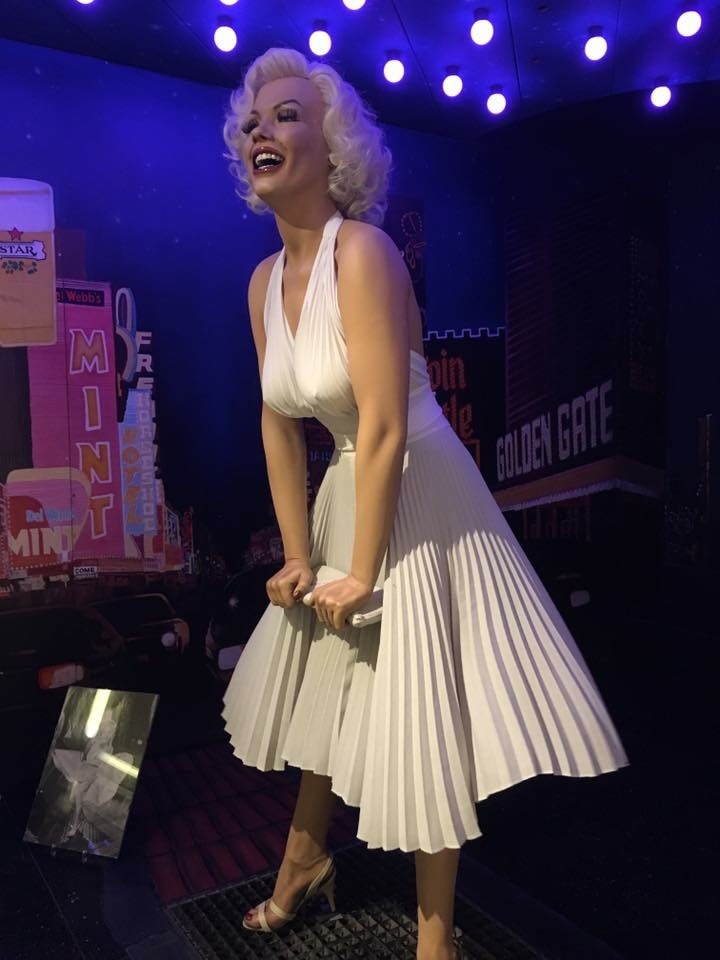 Red Light Secrets
If you have ever wondered what it is like to stand in a red light window then I would recommend visiting the Red Lights Secrets museum as it gives you a chance to do exactly that. As you walk around you find out about the life of a red light girl called "Inga". I would highly recommend the audio tour to go along with the tour as I didn't do this the first time and I definitely noticed the benefits the second time I visited. It does get busy so it's easier as a walk up to go in the day rather than the evening time but if you can pre book the time slot you want I would advise it. You can buy tickets on their website or in the various tours and tickets stores – some have discount vouchers, some don't just depends – also can be worth asking your hotel as some do a discount with local businesses.
The museum itself is housed in a famous brothel in Amsterdam that is still in its original state. It really is an eye opening experience that I am glad I have done.
As an extra just outside you will find one of the many "love lock bridges" which despite many of them being cut off are still going strong! If you want to take part I would advise taking your own lock from home but as a warning some police officers will stop you if they spot you doing it.
Condomerie
This place isn't a museum but it is worth a visit, it is near the popular bars and not far from the Red Light District. A direct translation is that it is a condom shop but with a history behind it. People used to and may still be able to visit the Condomerie and get measured for their condoms, I am unsure if they still offer this service post 2020 but they do a sizing chart and how to measure correctly on their website if this does interest you. They sell a lot of novelty condoms (not for use) as well as generic condoms, aids and postcards. It is worth a visit, it is free entry but often busy and you can come away with a few unusual souvenirs as well as being educated in different condoms, aids and sizes available.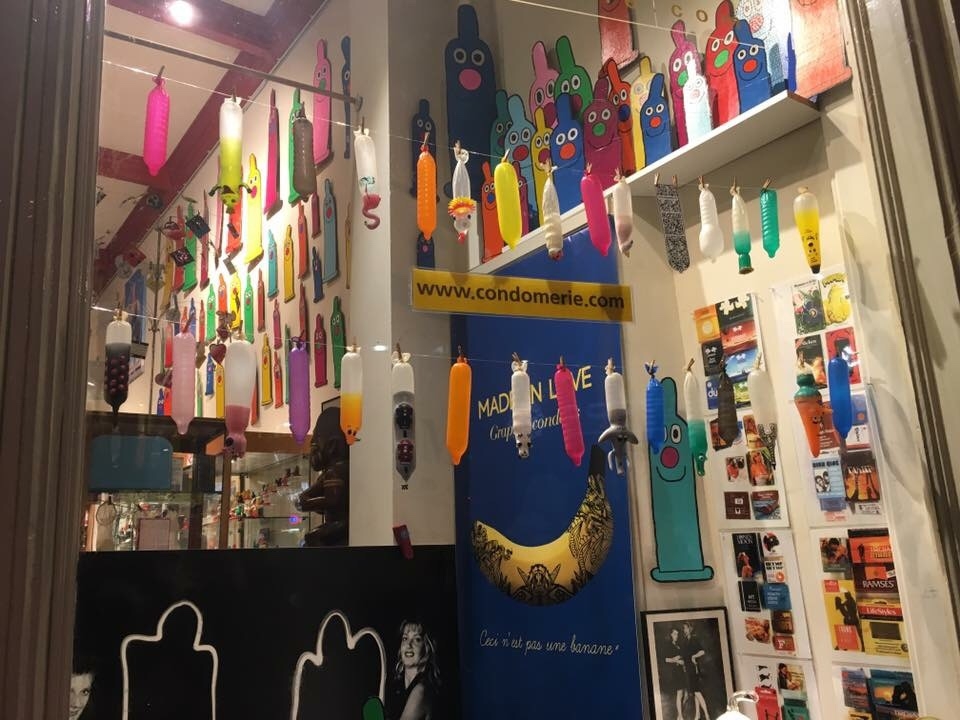 Visit the Flower Markets Along The Canal
The Netherlands is known for its tulips and honestly the flower stalls along the canal are a lovely place to spend an hour or so and you can get lots of lovely photos and presents. A few stalls do not allow photos so please be aware of the signs around you and be respectful of the stall owners. A few countries will not allow you to bring back in bulbs, seeds or plants so make sure you know your countries rules before purchasing. For the lovers of succulents and cactus the stalls have a wonderful range, if you can find a way to bring it home and if it is allowed! (Pringle pots are good!). Amsterdam to the UK currently have no issues or rules about bringing in plants / seeds at the time of publishing but other countries I am not sure on so please check (2020 and 2023).
There are lots of little shops alongside the canal which are worth a visit including a 365 day Christmas shop! Also if you are looking for clogs or christmas decorations then this is the place to find them as many of the stalls have handmade ones that have gorgeous colours and patterns.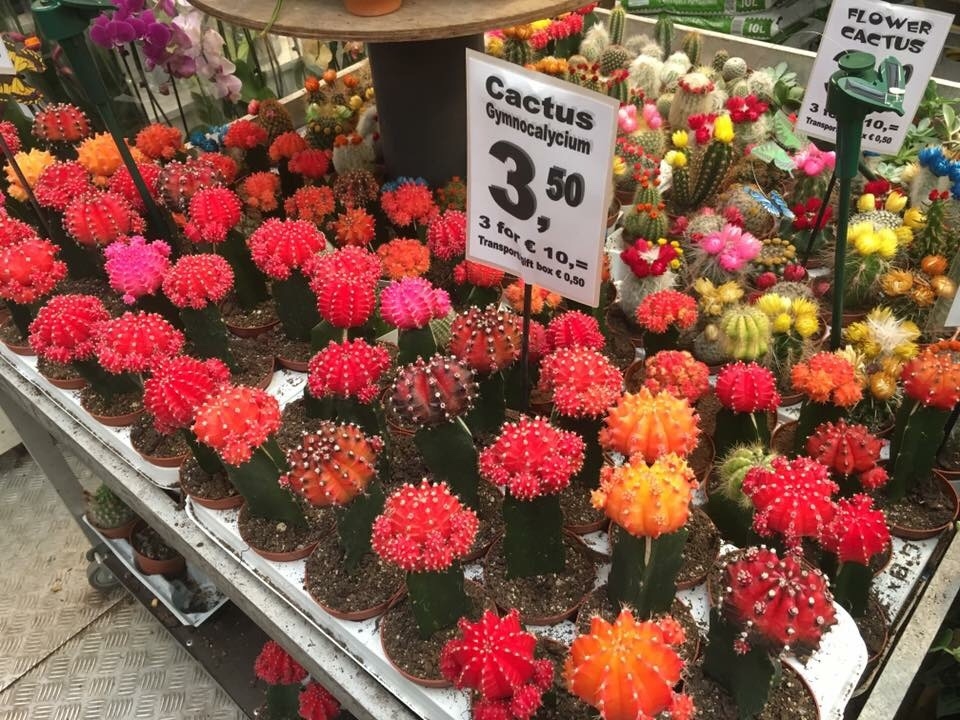 Bonus Activity:
A'DAM Lookout
A'DAM Lookout didn't exist when I first visited Amsterdam but thanks to Instagram I now want to do it. It is definitely not for everyone and more of an experience and maybe a one off depending on your experience but it looks fab. I'm petrified of heights but I've done a skydive and this now looks like my next challenge.
Tickets range from €12.50 to €21 depending on what level of experience you want. The swing is separate at €5.00 but can only be booked at certain dates due to weather etc. It is worth a look at the website and seeing if it is possible during your visit if it takes your interest. There is a bar at the top and you don't have to do the swing if you don't want to and just want to visit the bar.
It's open daily 10.00 to 22.00 hrs. Last admission is at 21.00 hrs. I reckon Amsterdam would look fantastic at night. It is a Cards only so might be worth looking into a travel friendly card like Monzo.
---
I couldn't fit my love for Amsterdam into one post so I have created a Part 2 with more activities, food and places to visit included.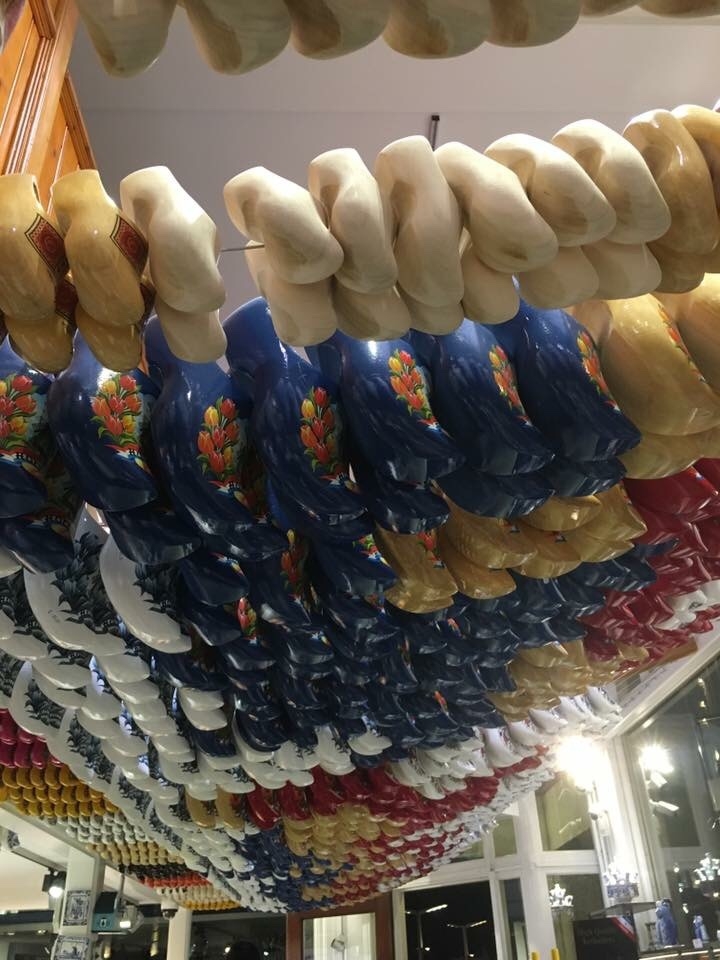 Photos are my own and I have no affiliation with any of the businesses mentioned and not of the experiences / food / activities were gifted or an ad.