The Compulsion Cloud Review [ad]
We have been sent a copy of Compulsion Cloud to review and read. I knew this book contained some big subjects and I wondered how they would manage it considering the age range of the book so I was interested to read it when it arrived.
What is The Compulsion Cloud?
Holly is the main character and is shown as a little girl who is dealing with her OCD. Currently her OCD and is making her miserable. She is going to start seeing a therapist, who will help her understand what is going on in her life and how she can learn to 'get her power' back.
Naturally she was very nervous when she met Ms Anna, but Ms Anna is understanding and explains the cloud is a big bully who follows her where ever she goes.
Ms Anna teaches her how to make the cloud go away, to understand what was going on and how, most importantly to get her power back, even though some on days it was going to be hard work.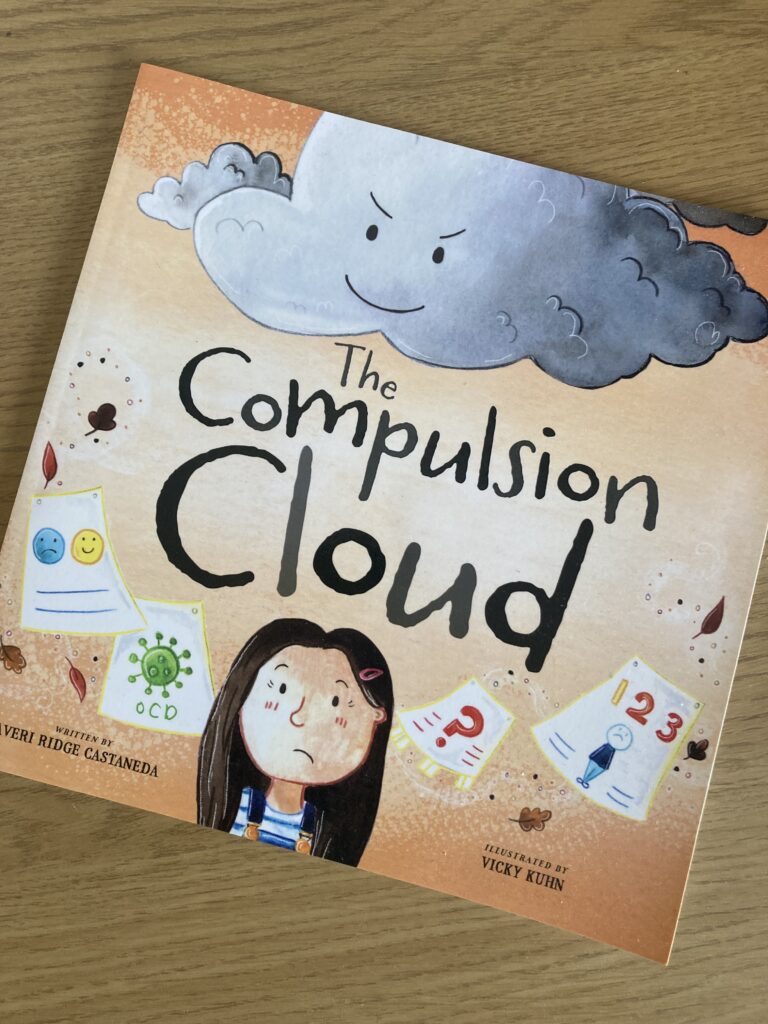 What is The Compulsion Cloud focused on?
Children with Obsessive Compulsive Disorder (OCD) often struggle with realising they might be different from other children. However they often don't realise why and can't understand what makes them different from other children. Their brain can be telling them to do things in a very specific way, which sometimes causes issues with other people. It can also make them worry a lot about what happens if they don't do what they are being told and then anxiety can become part of the mixture too. It can feel really heavy and consuming and that can be confusing for children.
Who wrote This Book? 
The Compulsion Cloud, has been written by Social Worker Averi Ridge Castaneda is a Licensed Clinical Social Worker Associate who is passionate about making a difference in the lives of young people. She currently works as a therapist for children and adolescents who struggle with a variety of behavioral and mental health concerns. Averi herself was diagnosed with obsessive compulsive disorder at the age of 19, so she understands the daily struggle of managing OCD. Her goal is to continue fighting the stigmas that surround mental illness, keeping kindness and empathy at the center of her work.
Vicky Kuhn's bright cheerful illustrations showing the nasty scary cloud in so many of its concepts, but it does also add a humorous element to the story which allows it to be suitable for a wide range of ages.
Get yours on Amazon now.
---
DISCLAIMER: This item has been gifted to us but our opinions do not reflect on the products company, or the thoughts of any social media companies we have shared this review on.
We give our 100% honest opinions on the products we test and we have declared it is an AD and gifted as required by the ASA guidelines
Good Book To Help Young Readers
£8.99
Brilliant Book To Help Children Understand
Pros
Short amount of text per page
Good colourful images and pages
Easy enough to follow for the age bracket