"Look It's" Books By Nosy Crow [AD]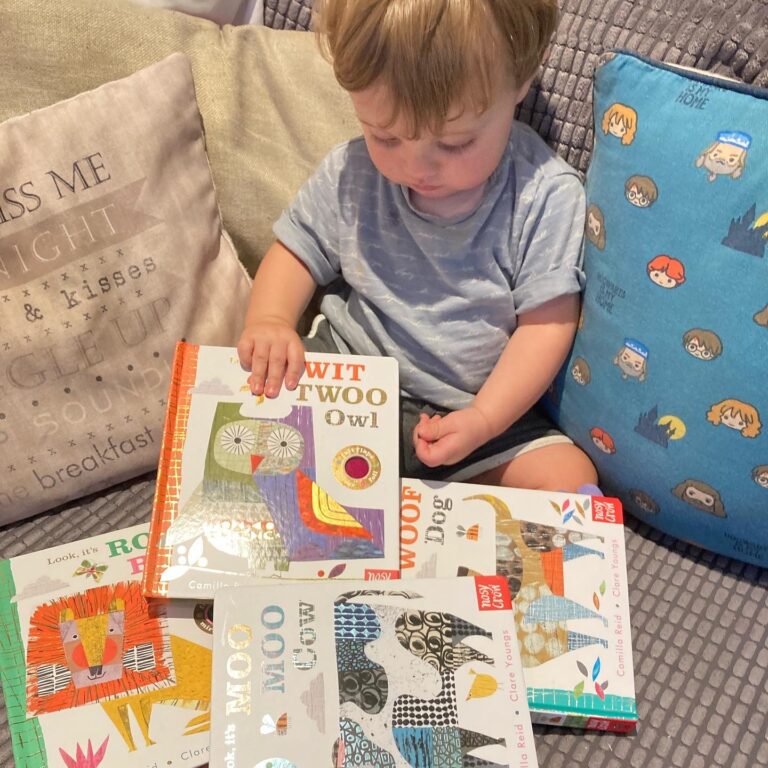 Ezra has been sent an amazing set of multi-sensory board books called "Look It's" which have been written by Camilla Reid, and the illustrations by Clare Youngs. Ezra loves to play peek a boo and this is bringing it to you in book form via animals and vehicles.
Ezra adores the animals with the high-contrast artwork, decorative foil parts and the animal noises just ready for someone to read them to him. There's a tiny creature to find behind each of the tuggable felt flap on each spread, with a surprise flap at the end!
In the "Look It's" books, you'll meet Baa Baa Sheep, Cluck Cluck Hen, Squeak Squeak Mouse, Munch Munch Squirrel, and many more. All little readers will enjoy lifting the last flap and saying 'hello' to themselves in the surprise mirror! Ezra meets it with a laugh and a smile every time with the occasional "hiya and wave" thrown in.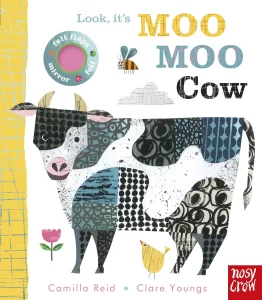 Our favourite book is "Woof Woof Dog" but I have to say the "Moo Moo Cow Book" is not far behind but we do love all four of them. We have "Roar Roar Lion" and "Twit Twoo Owl" in our collection too which Nick loves to look through with Ezzie.
These book are stunning, and they have a genuinely engaging hide-and-seek narrative. It makes a change for a baby book to not bore me after the 10th read but these books are just so lovely. I love it when Ezra brings me one to read as it brings him so much joy. There are others in this style – such as: Felt Flaps Where's Mr/Mrs?, Pip and Posy, Bizzy Bear and Peekaboo.
You can get these from Waterstones Bookstores.