Q&A With Jessica From 'Twenty Somethings Rant'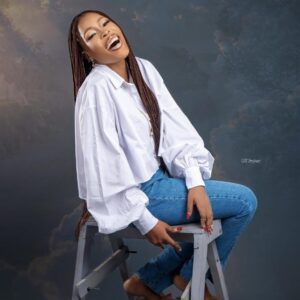 Today I interviewed Jessica about the work she does on her podcast, & I wanted to find out a little bit about her and how she got into the podcasting world and what her plans are.
Jessica 's Social Media Links Are:
Podcast Social Media:
Can you tell our readers about Who Is Jessica and what your podcast is about?
Hiiiii!!! I'm Jessica Fortunes, Social Media Strategist & Chief Podcaster at Twenty Somethings Rant. We're currently rebranding and our website is set to launch on the 27th along with new podcast episodes, sign up here (https://twentysomethingsrant.com/) to be the first to know when we're live.
As the name suggests, it's a podcast for Twenties and those that love them. On the show we talk about every and anything adulting. With a goal to make the transition to adulthood simplified and fun. There are old and ever green content of the podcast on Apple, Spotify, Jamit, Google and anywhere else you get your podcast from, please check it out.
Describe how did you first get into podcasting?
I got into podcasting in 2019. Had a friend who was a podcaster and listening to him talk about his podcast, I was inspired to started mine, so I did. Although I started out recording on my phone and in my room, the podcast has now grown and we record at a studio now.
Can you tell me some of your strengths that really helped you in podcasting?
Prior to becoming a podcaster, I had some knowledge on social media and content creation, this helped me to promote my podcast effectively on social media and build a community. Also, I've always been a great conversationist so having honest talks on the podcast with my guest was easy.
How would you describe your podcasting style?
The style that allows my guests be comfortable sharing about themselves with me, knowing there's no judgement or condemnation.
What do you think is the best service a podcaster can provide to her listeners?
The service of awesome conversation.
How do you manage time to run your blog efficiently?
Thankful for my to-do lists and creating boundaries. From 9-5, I'm focused on my day to day job and from 5 – 9, I'm focused on my podcast. Having a timeline allows me focus on each without taking away from the other.
How do you want to improve yourself in the next year?
Going back to school for a post graduate course in media and communication.
What was your greatest failure and what did you learn from that? It wasn't a failure per se, however, I took a long break from my podcast and weirdly became scared of returning back. The break I believe stunted the growth of my podcast, however, what I learnt is breaks/rest is necessary and it allows you to see things clearer in your journey.
I'm back from my break now, did an unveil of new logo for the podcast and I have got a lot of plans for the podcast. This happened because I had a moment to rethink and put things in perspective on what I'm trying to achieve with the podcast.
Tell me about your proudest podcasting achievement?
The stories I get to tell, I find it very humbling the things Twenties tell me while we're on the show and it makes me proud that they trust me with their stories.
Who has impacted you most in podcasting and how?
I can't name a person, however, I'm greatly impacted on this journey by African podcasters doing amazing things with their work and it motivates me to keep going too.
What is your greatest achievement outside of podcasting?
Building a career for myself as a social media strategist, leading content and social at tech startups is something I'm very proud of.
What do you do in your spare time?
Lately, my spare time goes towards building my podcast and YouTube channel. My goal is to become a digital entrepreneur in the next six months. So that takes all the time I can spare.
Where would you like to be in the podcasting world five years from now?
Won a couple of awards as a podcaster in Africa, toured around the world hosting live podcasts for Twenties and as a chief podcaster train other podcasters to take over from me on the podcast when I'm no longer twenty something years old.
What was the most challenging moment in your podcasting journey so far?
When I had to do everything myself, it was hard and challenging.
Can you name some of your favourite podcasters and explain why they are your favourites?
I have a list of favourite podcasters, Tolly T of the Receipt podcast, Adelle of Legally Clueless, Jolla & FK of I said what I said. Each podcaster is doing great stuff via podcasting and I love it.
Anything else you would like the readers to know?
Can't think of anything right now
Thank You Jessica For Filling Out The Questions!
Other Blogger Q&A's: