Boo Baby Scan Bishop's Stortford Review
I have been visiting Boo Baby Scan in Bishop's Stortford during this pregnancy for private scans in between my NHS ones, I used them at 7 weeks and at 16 weeks for my gender reveal scan. I love the company and they are only small so I thought I would let you guys know about them in case you are local to the area.
They have also received some press coverage due to Lauren Goodger as she went for her 4D scan recently. She is known from TOWIE so that press coverage is awesome for them.
I have been worried throughout my pregnancy about baby movements and if something was wrong and the team at Hey Baby 4D made sure I was fully looked after and reassured every time I visited. We found that the baby was difficult to gender as he kept moving but the lady who was doing my scan was so patient and made sure she gave us the full experience. We opted to find out via the gender reveal lighting and this was just awesome and at no extra cost, it really added to the experience and made it an event rather than the NHS scans which I find stressful.
I purchased a heart beat elephant for my son from here during our 16 week scan and it is one of the best things I have purchased as Ethan loves it and sleeps with it every night. It is a great memory to have and we made it part of our gender reveal to him. Children are allowed to join you at the scans too as well as partners as long as the restrictions are eased, which is an added bonus as the NHS scans are quite strict with who can attend.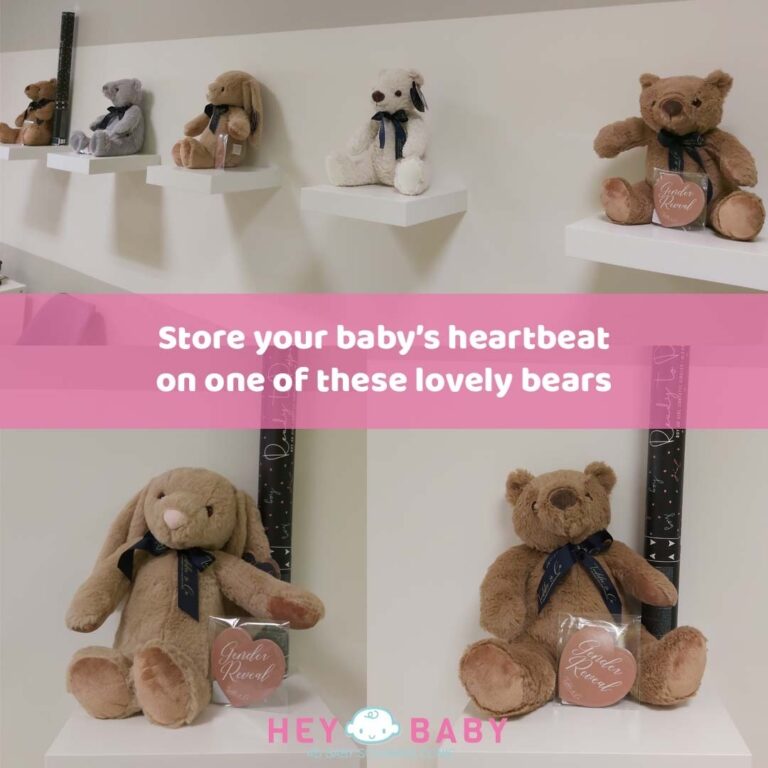 During the scan they do the general health and wellbeing checks you would find at any NHS scan and they also make sure you leave with a form filled in with the information they have seen and any concerns. This form was very handy for the midwife teams who saw me between my scans and they even commented that it was very useful for them to understand how baby is doing without having to request a scan themselves.
I loved the whole experience and I would return and recommend to all my friends and family who are expecting. It is a great asset to the town and Jonathan and his team are amazing. I would like to just mention that even during the restricted times they were kind and caring and made it so relaxing and reassuring.
Hey Baby 4D Bishop's Stortford provides a high-quality private ultrasound service in a relaxed and comfortable atmosphere, with a professional and qualified team of Sonographers. We understand that having a baby is a treasured life experience which should be shared and enjoyed with your loved ones. That is why we have a large scan room which can 6 adult guests and 2 children, so everyone can come along and share this exciting time!

We have invested in the latest high specification ultrasound equipment which comes with HD Live/ iLive technology. This technology enables us to provide you with high quality scan images to take home, as well as giving your baby a life-like appearance and improving the bonding experience for you and your family.

All Hey Baby 4D clinics offer a Rescan Guarantee, which means that if your baby is playing hide and seek, or we're unable to achieve the goal of the scan, we will invite you back at a later date.**
All thoughts and opinions are my own and this article is not paid for, sponsored, gifted or anyway to do with the business. Just my thoughts and opinions.