HEXBUG JunkBots Review [AD]
Ethan and I were gifted a set of HEXBUG JunkBots which is Hexbug's latest toy and we were asked to review it honestly. We made a YouTube video of us "playing" with it and working out what to do with it. All opinions are our own and nothing to do with Hexbug.
Ethan and I have reviewed many other Hexbug products so we thought we knew what to expect but this isn't like any other product we have tested. This product doesn't involve their standard "bug" or robotic feature and it is based on the kids using their imagination.
The age range on the product says 3+ but I don't agree as there is LOTS of small parts and the age should reflect that. We dropped lots of pieces and if Ethan had a younger sibling then they could of picked it up and easily choked on it. I would say the age range is 7+ but Ethan is 8 and did struggle with this product.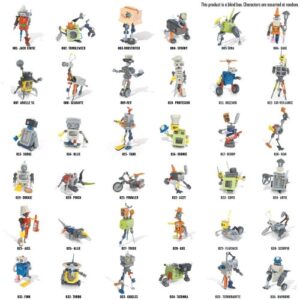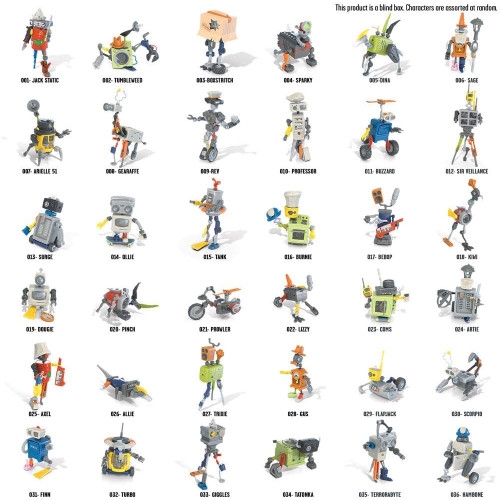 The idea behind this product is to create a monster or figure out of the junk you tip of the bin, your imagination is basically your best friend here. Hexbug say there is around 36 designs they have created but the opportunities are endless with your imagination.
I am the wrong side of 25 and I struggled with this product as it was stiff, no direction at all to help you get started and it was really fiddly. I can't imagine a 3 year old having the dexterity to be able to fit them together or the knowledge to know what to do. I found it frustrating and annoying as the concept is really good but the actual product is the downfall.
The photos provided online for this product look awesome but as we found they don't lock together, click together or even stay together. We have the parts for the one on the left of the photo above and all the parts kept falling out as it wasn't holding together at all.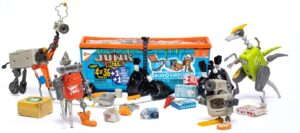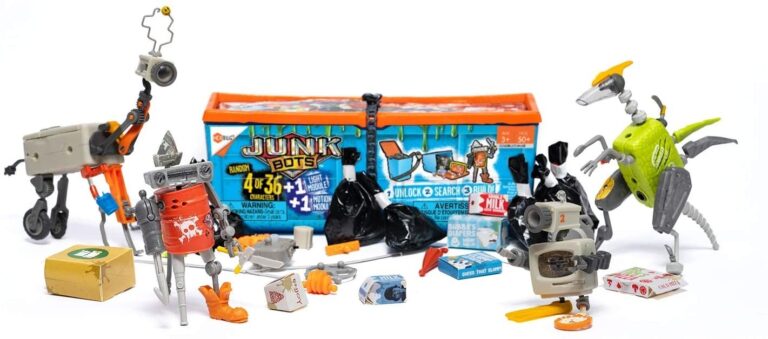 It is frustrating to not have ANY instructions for the item, not even just the basic ones to tell us that it is a free for all design. When you open the dumpster it is just the parts and that is it and Ethan was really confused.
We love Hexbug products but this time it has fallen short of the mark and we definitely aren't going to recommend it.
Other blogger and Youtube channels haven't had an issue with the product but we just didn't seem to get on with it and that is a disappointment.