My Top Show Tips For Butlin's Skegness
During our break to Butlin's Skegness, one of the things Ethan and I really enjoyed was the evening shows. Nick has told us how they were awesome but he didn't manage to make it to them this time. Butlin's Skegness has shows on both during the day and in the evening [season depending] and in order for you to get the best experience, I wanted to share some things I learnt with you.
Download the Butlin's Skegness app
One of the best things that you can do is to download the Butlin's Skegness app before your stay. It can be used to book shows, activities, find out times for photo sessions and to look ahead at what is going on. Check the location of where you are staying in relation to the app to make sure you have the right one installed. Before your stay, and during, you will be able to see everything that is on day to day and what time it's on. This is really useful when you are trying to plan your holiday activities and I didn't realise this until we were there but it offers a reminder service too for the photo sessions.
Best Advice: Book in advance With The App
Two weeks before you're due to arrive you'll be able to book activities and shows on the Butlins app. You are meant to get an email but we didn't so it was just lucky that I checked the app regularly. It's worth starting to check from around 7/8am on the day you think it will be open. The big-name acts do book up very quickly e.g Stephen Mulhern and if you don't check early enough you will be unable to get the shows you want. We had this trouble with Stephen Mulhern and we were on there as soon as it was opened.
There is a different app available for Big Weekenders too so make sure you have the right ones!
Queue Early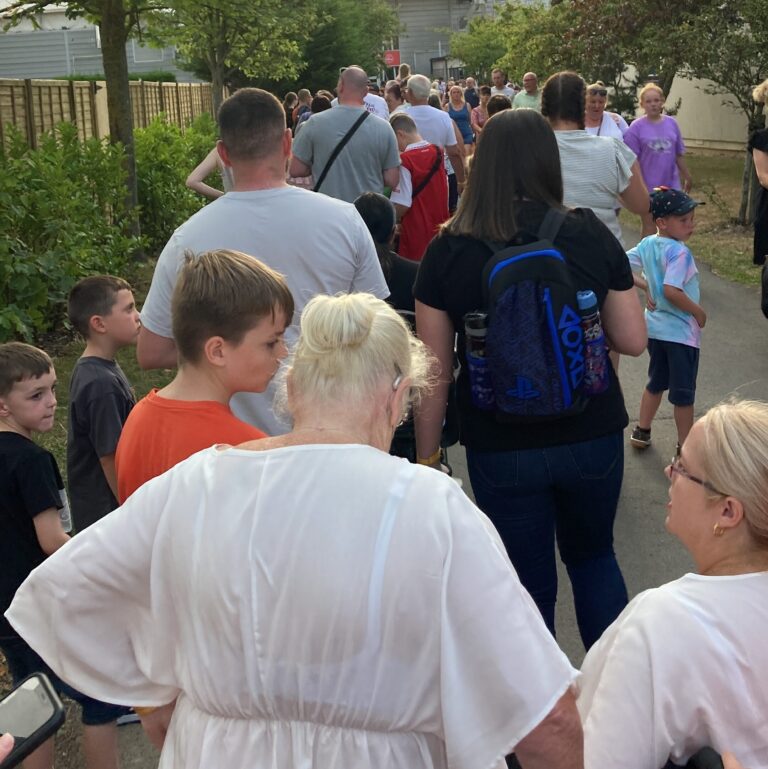 The doors open for shows 30 minutes before the show is to start. Queues are likely to start forming around an hour before this time so say 6pm for 7pm doors opening. If you want to get good seats then you'll have to queue early. We didn't know this and with Stephen Mulhern we were really far back in the queue, luckily as it was just 2 of us we got awesome seats at the front. We arrived on time for The Rollerboys and it wasn't busy at all so we ended up with a table which meant we could use B-Serve which was a bonus and was totally unexpected. They are brilliant if they are there when you go – I would 100% recommend.
Ask Social Media For Tips & Hints
Nick is a Butlins expert but being a newbie I asked around on Instagram and Facebook for advice from other Butlin's families and this was a godsend.
A LOT of the shows have meet and greets afterwards which we didn't realise until we saw it happen after the Stephen Mulhern. We missed out after Animals VS Dinosaurs as we didn't know it was a thing. Big headliner shows tend to have meet & greets according to the Red Coats I asked. Stephen Mulhern, The RollerBoys, Jay and Joss all had meet and greets as well as merchandise available to purchase after the show. You will need cash for this which caught us out at Stephen Mulhern so it was lucky Ethan had some cash on him. I am a big kid at heart and having photos taken with the people was a highlight for me especially SM as he is a slight crush of mine! Some are taken by the Butlin's Photographers and some are taken by The Red Coats with your phone so make sure you have battery. The queues can be quite long and they are only open for around 20 minutes after the show. There can be a bit of a wait so be prepared and find out where the queue will start and make your way towards that point before the end of the show if you can.
Check The Butlin's Skegness App For Offers On The Photos
We had photos taken with Billy & Bonnie, The Rollerboys, Optimus Prime and Stephen Mulhern as well as photos in the pool. We got these as a digital download all in for £30 but there is other packages available which included print outs, keyrings, magnets etc. I found the photos to be expensive but the deal we got was with the app and not available at the photo booth.
The pool photos are a 100% must in my mind as you can't take your phone into the pool so it was great to capture the kids first swim. We did see the Skyline Gang, Peppa Pig and George, as well as Rainbow the dog having photo opps at other times. It is worth queueing up for it if your little ones want photos and it works out a better the more photos you get as the £30 deal includes all the photos over the whole holiday. The photo opportunities can't be pre-booked and queues are only open for 20 minutes at a time so make sure you are there around 10 minutes earlier than the session to avoid missing it.