Britain Loves Baking [AD]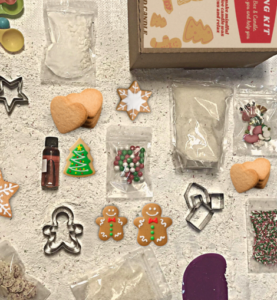 I have been lucky enough to be gifted two baking sets to try from Britain Loves Baking and I will be filming both for a Youtube video review. During the two lockdowns Britain Loves Baking gave away 2000 kits to help aid people's mental health whilst they are in doors which I think is amazing. Now as part of their mindful baking and mental health initiative Britain Loves Baking are now giving away 10 boxes a week away from now until Christmas so please drop them an email and tell them who you would like to nominated and why to: thebakers@britainlovesbaking.com
Mental health is one of the companies core purpose and they want to promote the benefits of baking and how it can help you practise mindfulness. The company believes that baking helps you quieten the internal chatter as you are focusing on the recipe and creating the baked goods instead of thinking and worrying. I find baking helps when I am stressed as I relax and focus on something else and then the eating of the cakes always cheers me up too!
I have been sent the Mindful Lemon Drizzle Cake and Candle Set which appeals to me massively as I LOVE a lemon drizzle cake and who doesn't love a nice scented candle to help them relax! The recipe card is simple to follow and everything you need to use is included (apart from eggs). This method reminds me of a baking version of the food delivery boxes such as HelloFresh and it is brilliant to have in the cupboard for when you are having a down day as the dates are long enough to not have to make it straight away. I know when I am having a bad day that cake or biscuits would definitely help so this would be brilliant to focus on and distract me.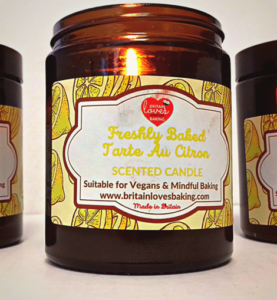 The other set I was sent was the Dark Chocolate and Spiced Ginger Crumb Fudge Set and I LOVE fudge but I have never made it as I wasn't sure how so to get this set was perfect and Ethan is super excited to eat it once I've made it. I have to say the dark chocolate does put me off slightly but I am sure teamed with the ginger it will be lovely. This would make a perfect gift either as the stand alone kit or once it is made it could be wrapped up nicely and gifted to someone. This kit even includes the tray to make it in which I was impressed with as I thought I would have to find the correct size container to make it in. It really does make baking easy and accessible to everyone and children of all ages could be included in making this fudge too as it is a no cook recipe.
There is a bonus to this product too as it lasts up to 3 months but if you keep it chilled it can be kept for 4 months, that is if you don't eat it all in one sitting!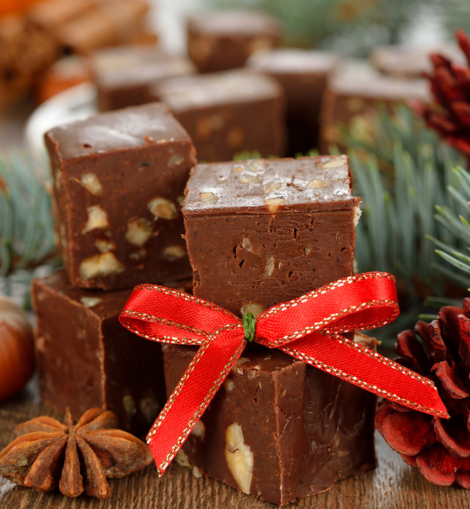 I have now made the items and I have made 2 Youtube's videos about it which can be found here and here and overall I loved the kits but there is some down sides but I have highlighted those in my Vlogmas Videos.
Honestly though It would make a great present for anyone who loves to bake and a brilliant christmas present for anyone you love.