Rainbow Surprise Cake Review [AD]
I got GIFTED a Rainbow Surprise Cake Box to make and review by Britain Loves Baking. The Rainbow Surprise Celebration Baking Box is listed as the easiest celebration cake and it is apparently perfect for all types of occasions according to the website. I have to say that i'm not a total novice when it comes to baking and I was really looking forward to making this as it was very popular on Instagram last year.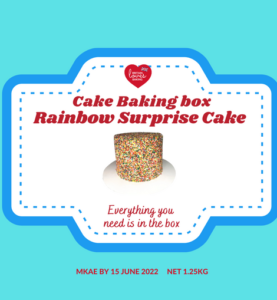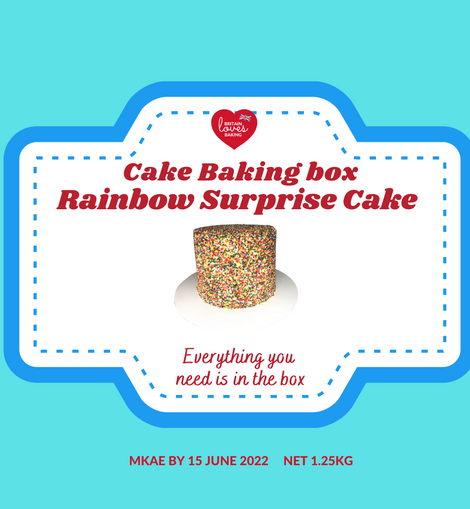 As per usual I made a YouTube Video of me going through and baking this product and if you have watched it already then that is probably what has led you here for my full review. I printed off my instructions from the website as prompted and within a few minutes of reading it I had noticed a few errors. Of course most of these errors are easily fixable but for a novice baker it might make it harder for them. The first error was it stating that the cakes needed 690 minutes cooling time (around 11 hours) and it asking me to measure out 20g of sprinkles but not supplying anything to do this with, I just estimated but I am pretty sure I used too many. I also found the mixture not to be enough to make the four layers and only successfully made 2 fluffy full layers and 1 slightly pancake like layer. I did use the correct cake tins that I had in but I started to wonder if smaller ones were needed to allow for enough mixture.
Once the cakes had been made I went to cut out the hole in the cake for the surprise but soon realised I had nothing to do it with so had to use a knife as the suggestion of using the pot didn't work as it was too blunt. A circle cookie cutter would work, either a plastic or metal one but I didn't have one to hand.
The icing was easy to complete but once again I didn't seem to have anywhere near enough and the same with the jam so my cake looked very much like a child had done it rather than an adult. My cakes weren't all evenly sized due to slightly burnt edges so icing the sides was impossible but I did attempt it.
In all honesty my cake is a hot mess and definitely wouldn't of been given as a gift or used at a party as it wasn't pretty to look at but I am told it tasted good so that is one thing. I would try this kit again but I am slightly put off by the fact that it looks nothing like the supplied images and that I did everything I was meant too and it still went wrong.
Either way it was an enjoyable experience and I would recommend these kits to people who enjoy baking for a passion rather than work.