We have been talking to the lovely ladies at Boutique Gifts about what is currently best selling for this years Valentine's Day and they have given us some of their top products to review and give our feedback. I have picked my top 3 products for the ladies in your life and I will link a few products that I love for the men but I haven't seen them in person so can't comment fully on them.
The 1st item I fell in love with is the Courtney Handbag with personalised initials. I didn't realise at the time you can get more colours than black but I LOVE the mint green and will be purchasing that as a treat for myself. At £29.99 it is affordable, and can be dispatched within 24 hours so it doesn't require a long time in planning for that special gift. I got my soon to be married initials on my bag as I plan to use it for my hen and then to store my bits in on my wedding day. I have always wanted a bag with my initials on but a lot of companies charge a lot for this service so when I saw this I jumped at the chance.
It is made from a luxury leather and then it can be embossed with silver or gold initials, it features a zip fastening and wrist handle so perfect for date night! The bag arrives beautifully presented in a premium gift box so you don't even need to think about wrapping it which is a bonus when life is super busy. As I mentioned about the bag also comes in other colours and I have linked them here you : Grey, Coral, Stone and Mint.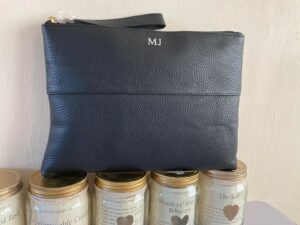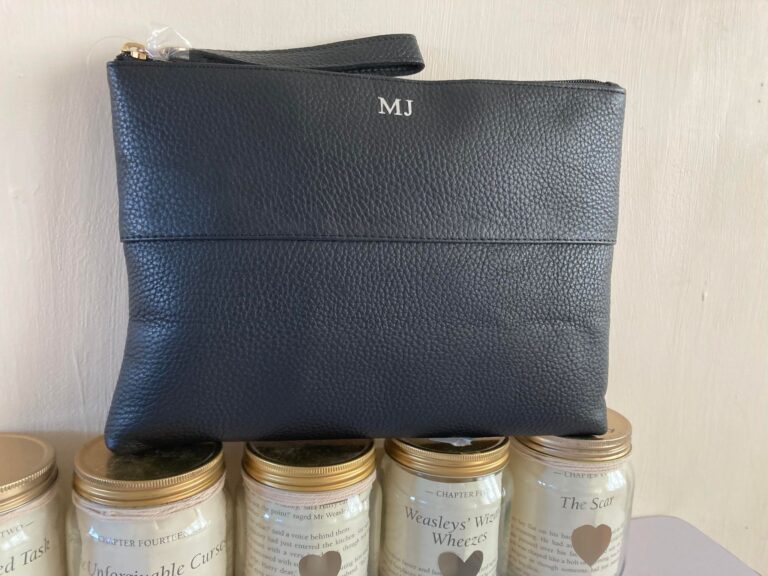 I LOVE the photo candles, and think these make such a great personalised present that can really capture a moment or a memory and make you smile when you walk past it, light it, or just have it for display. At £11.99 it is an amazing price and I have seen them on the market for a lot more. These would make a fab Valentine's Day Gift or if you are thinking ahead it would be brilliant for Mother's Day too.
The crossbody leather bag looks like a briant alternative to the clutch for everyday use and the colours that it comes in are lovely and pastel and I just love the initials it makes it so personal and thought about. At £30 for a bag of this quality it is a steal and a definite investment piece and it will be added to my wish list for when I can afford to treat myself next. Also there is this version which is just GORGEOUS at a slightly higher price tag of £45.
I am going to go with a slightly different item for my third item as a soon to be bride I just thought it was so cute and very cliche but I would love it if my partner got it for me and it's a JUST WED licence plate effect keyring and for £11.99 it is just such a sweet reminder of such a lovely day and it would definitely make me smile every time I looked at it.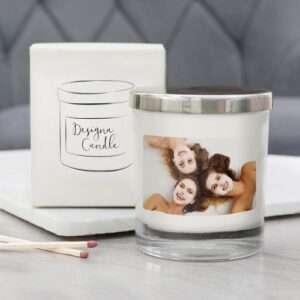 The Men's Valentine's Section includes a lot of lovely and thoughtful items. I personally love an item that you can make unique and add names and dates too and these are my Top 4 Gifts that I would buy my fiance:
All views are my own and do not reflect on the businesses mentioned, no money was paid for the businesses to feature in my article and the only exchange was them giving me products but at no point did they state it was for review, promotion or paid work. It was just them being nice.